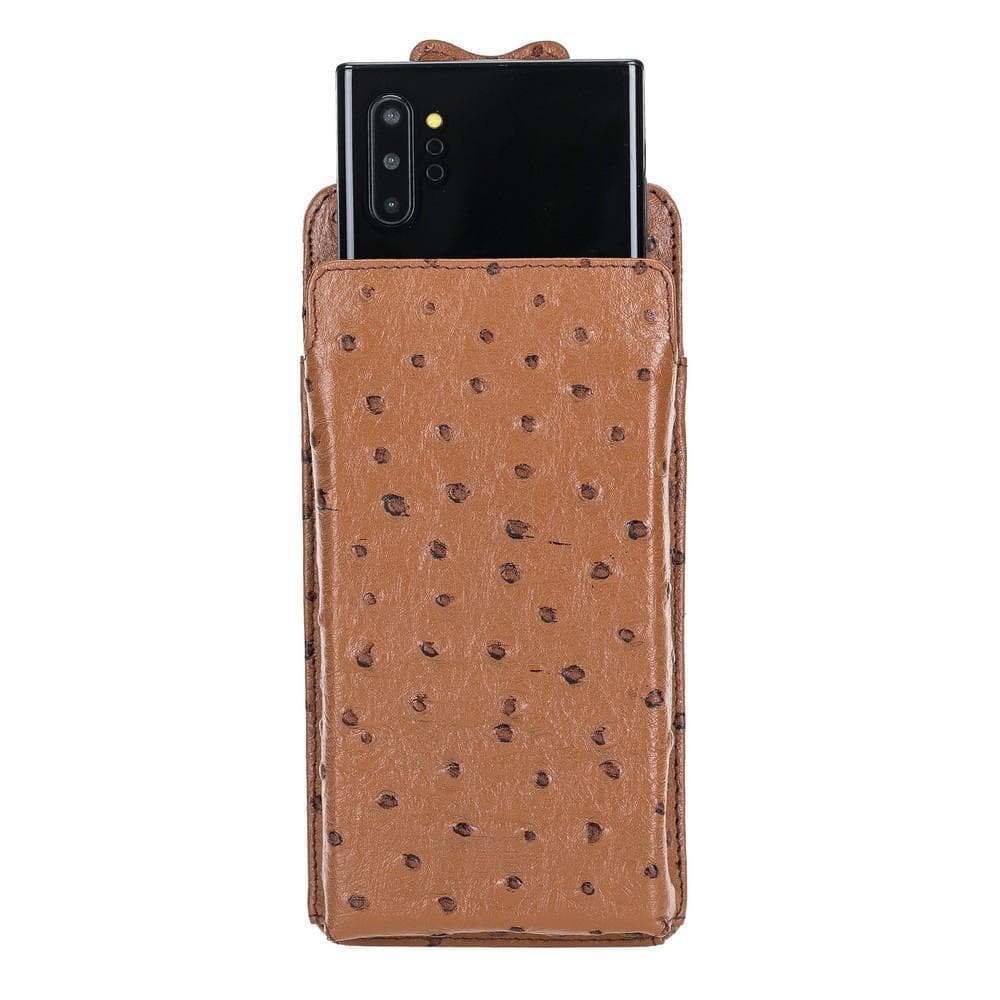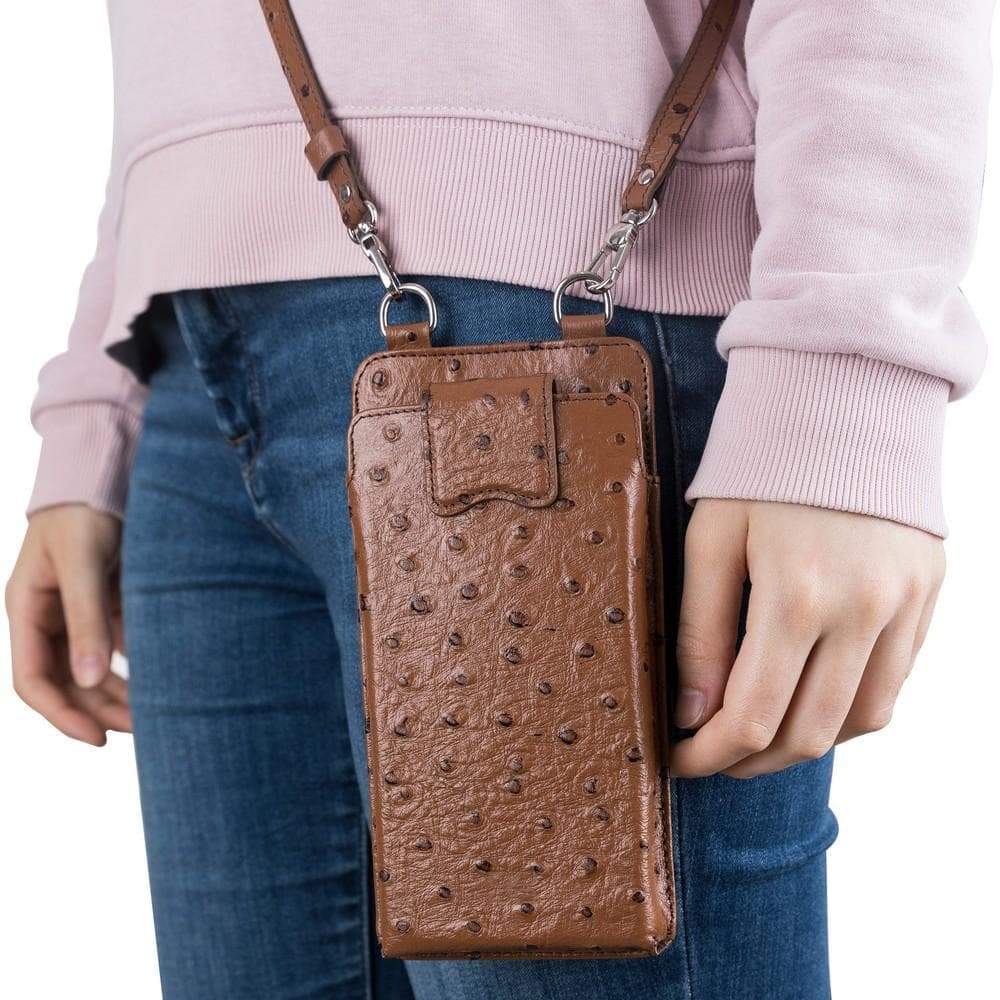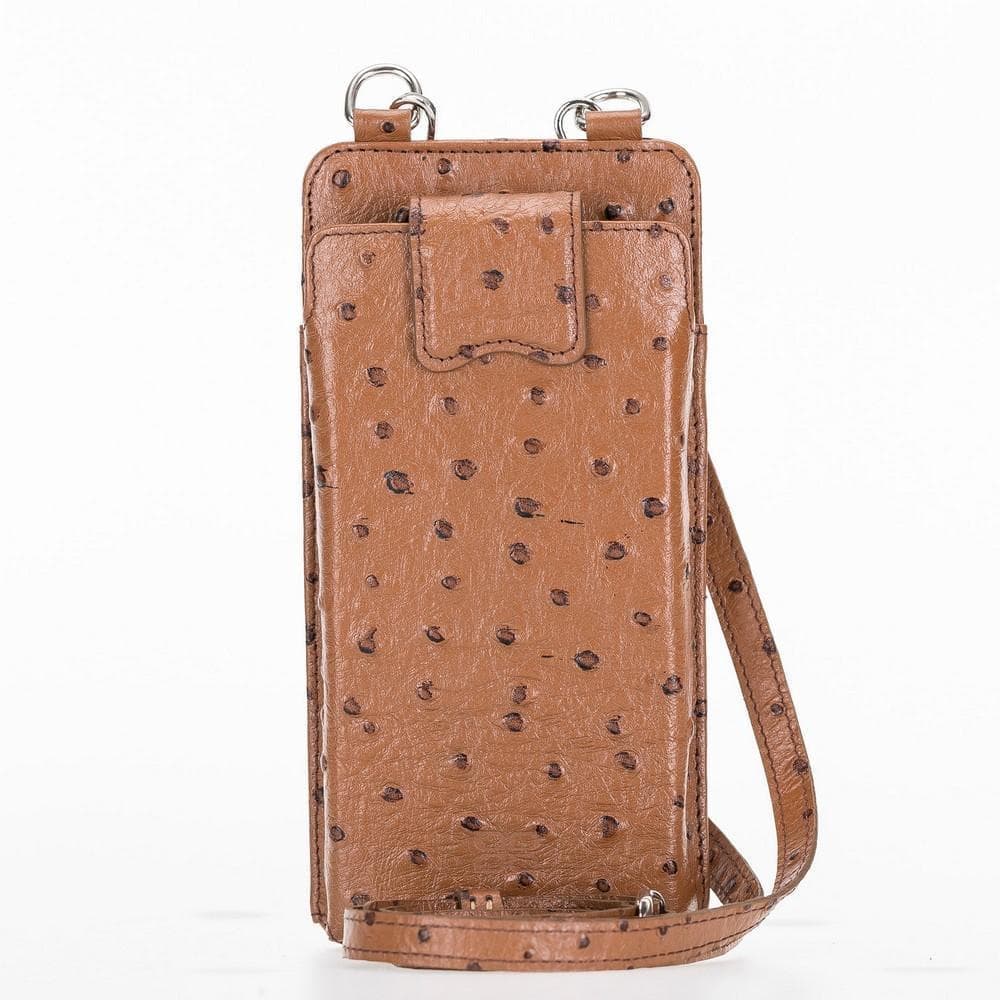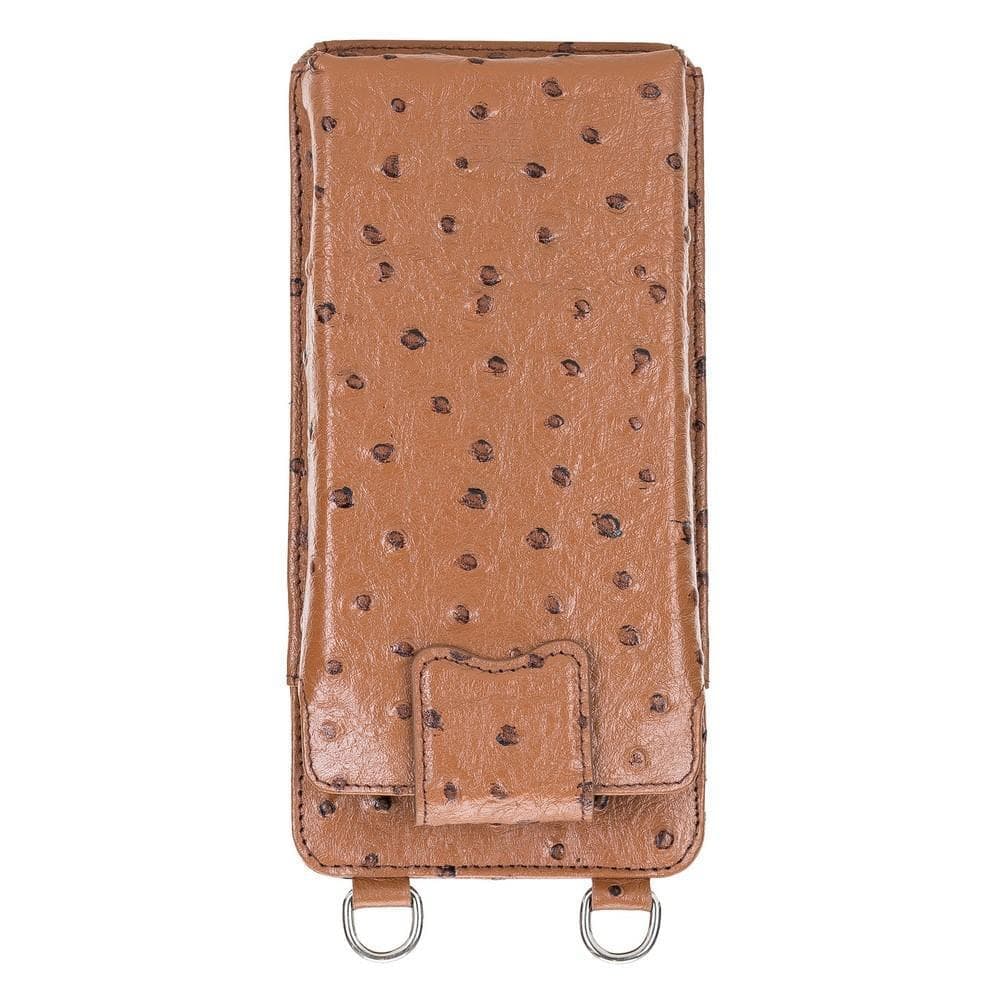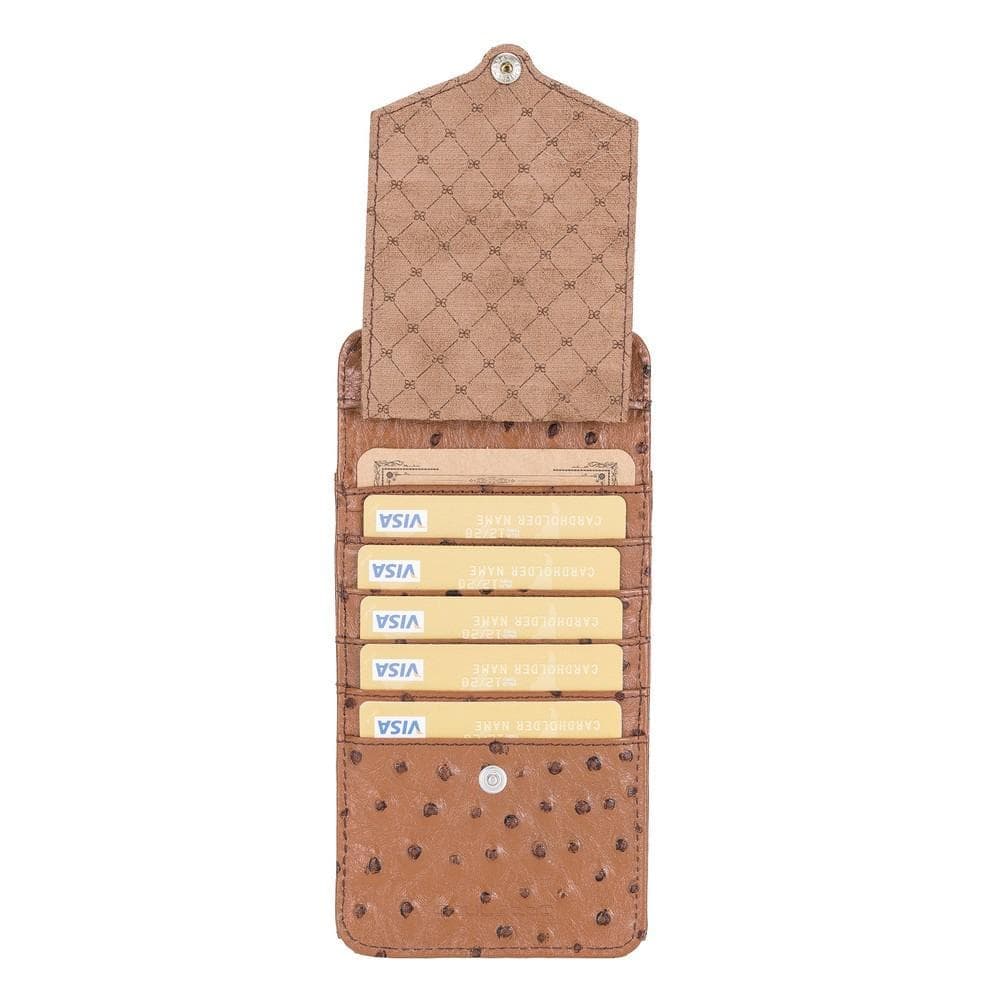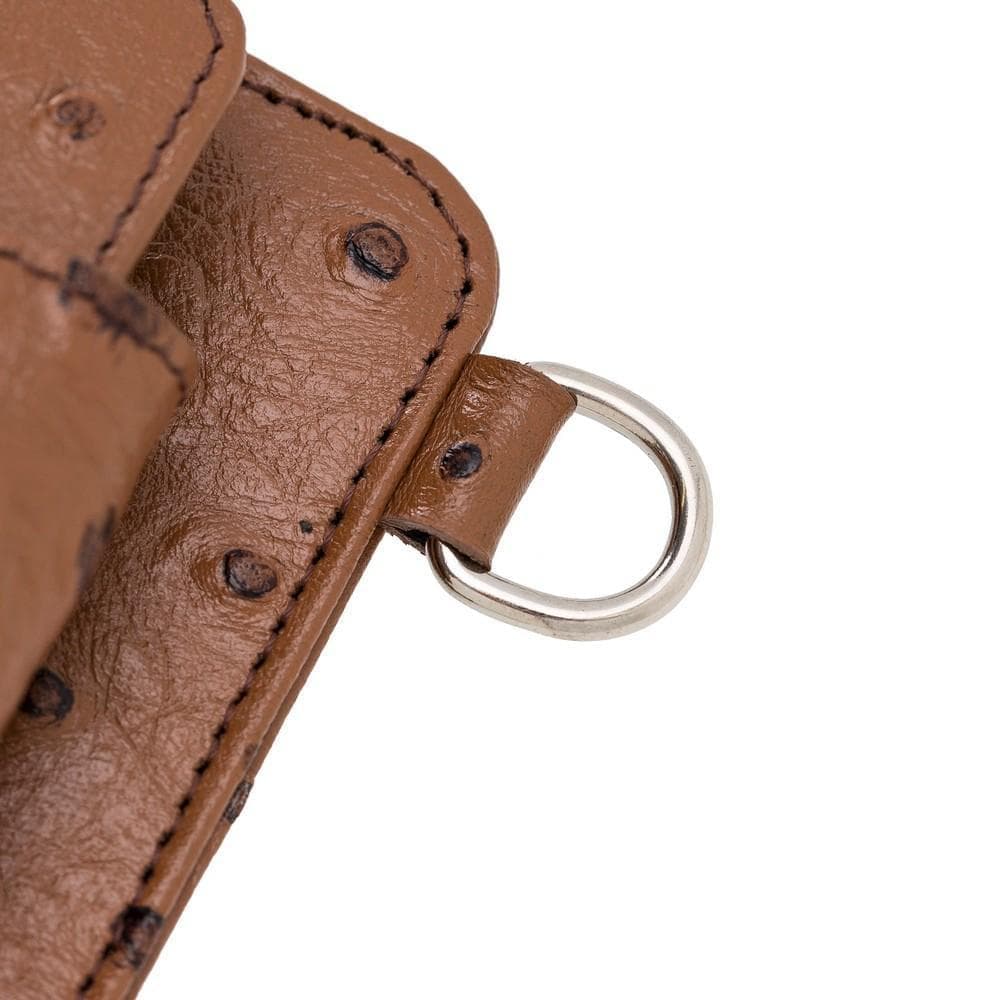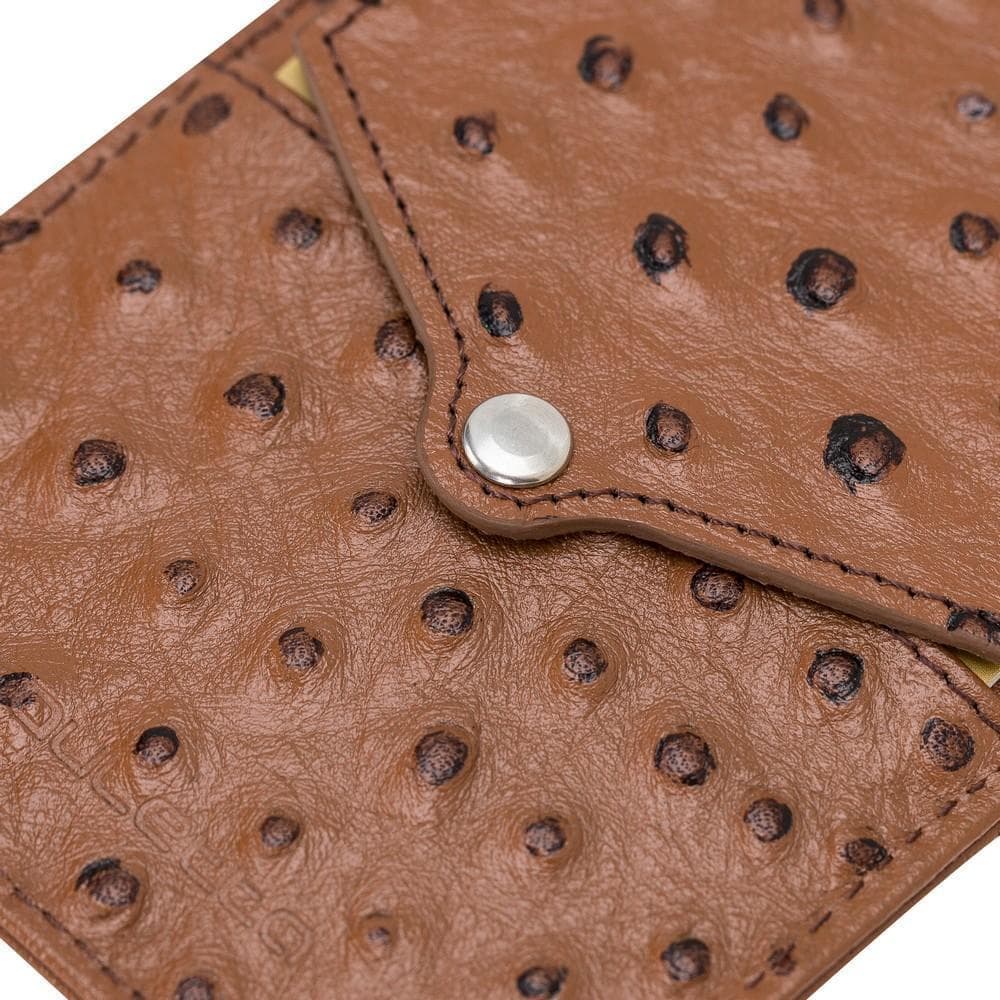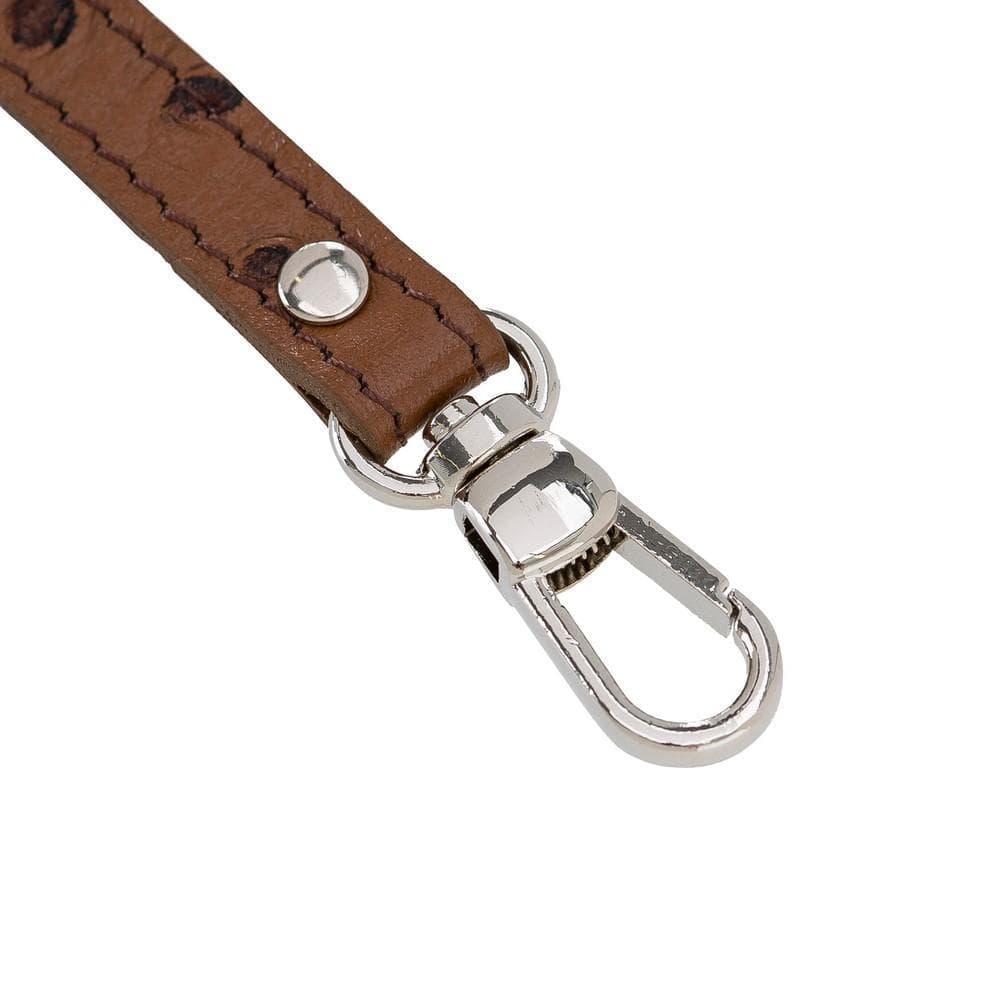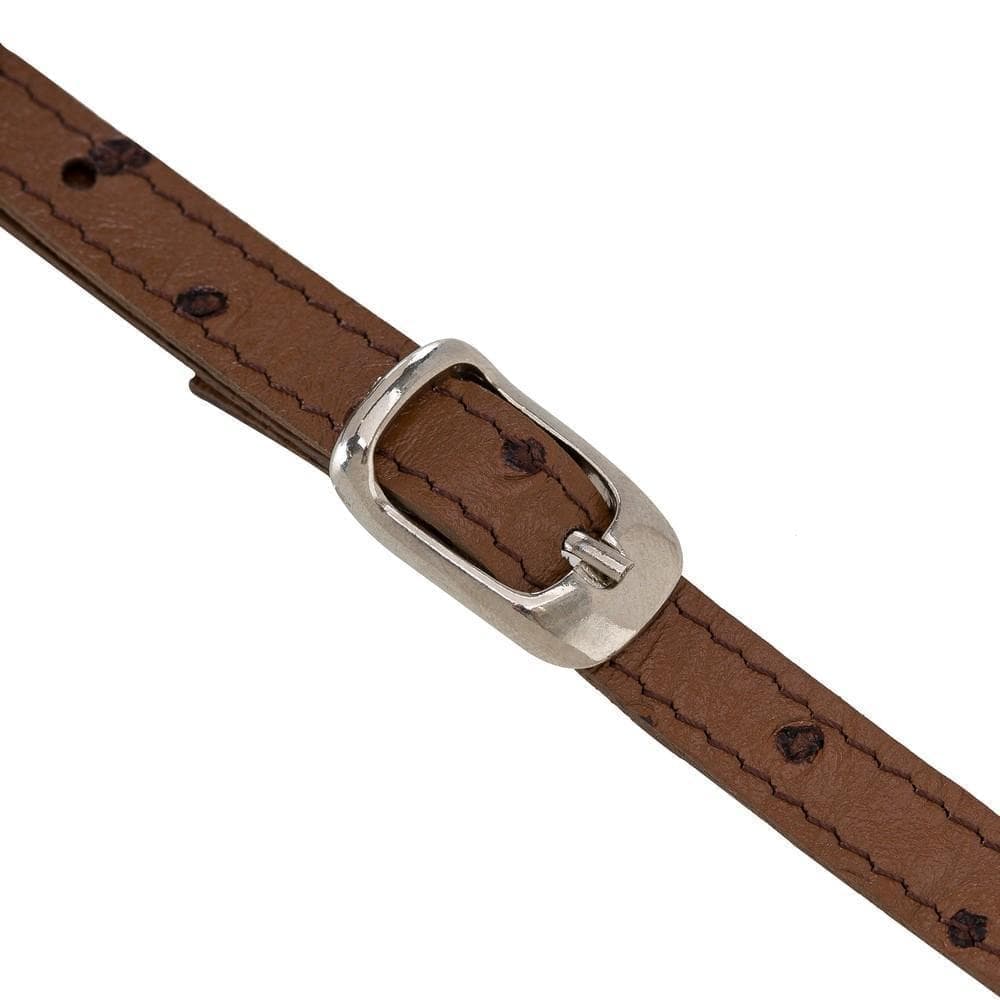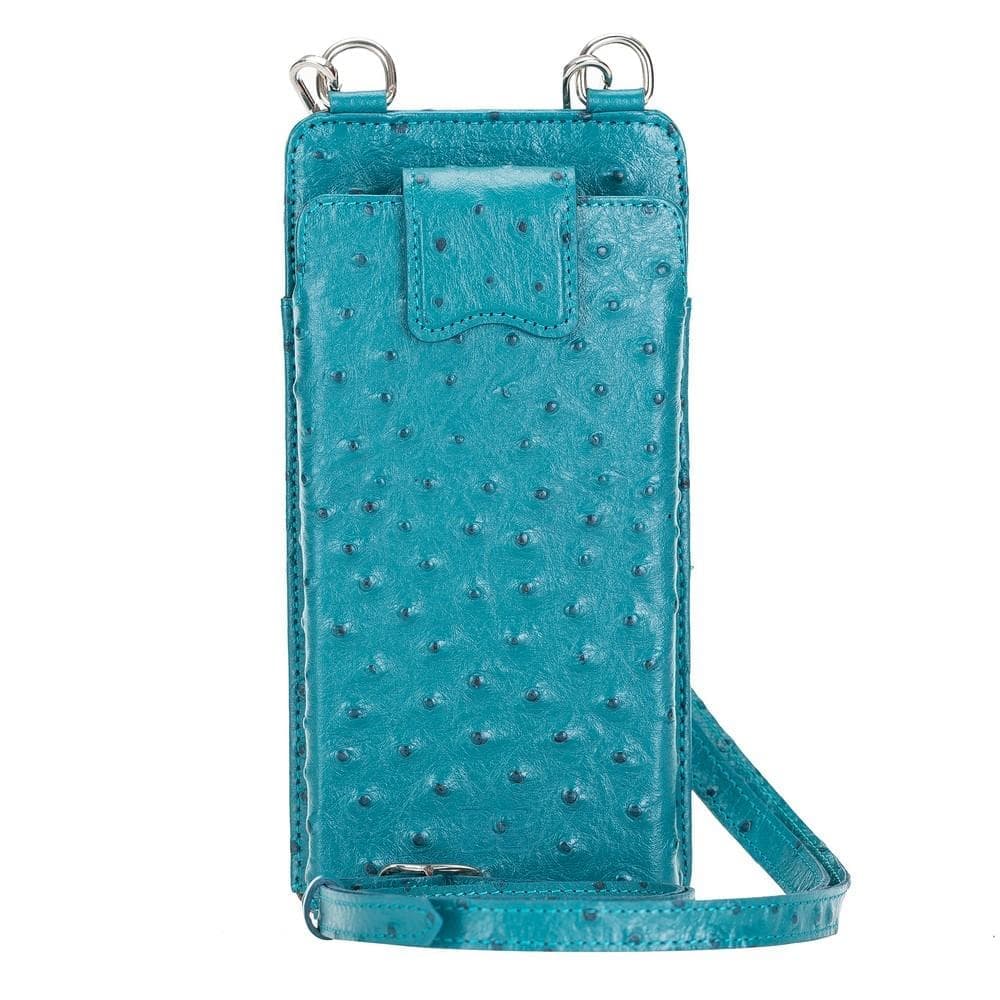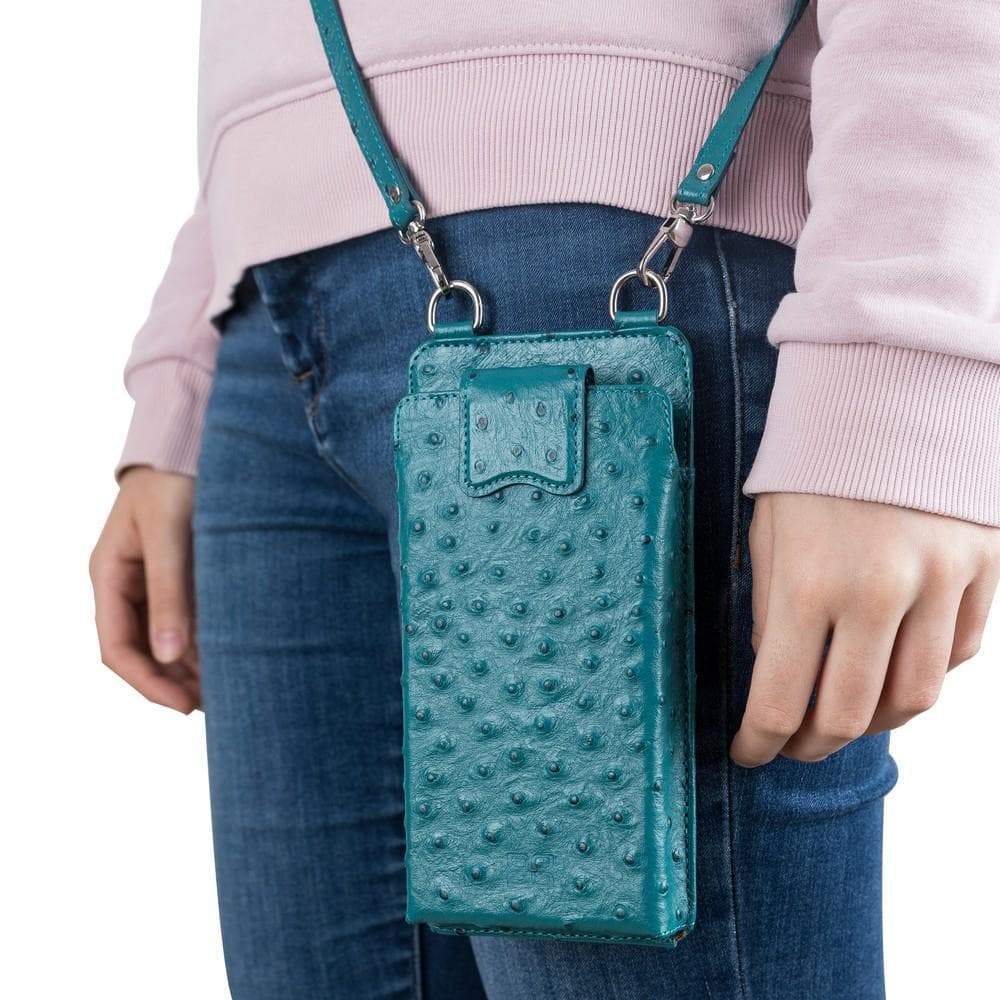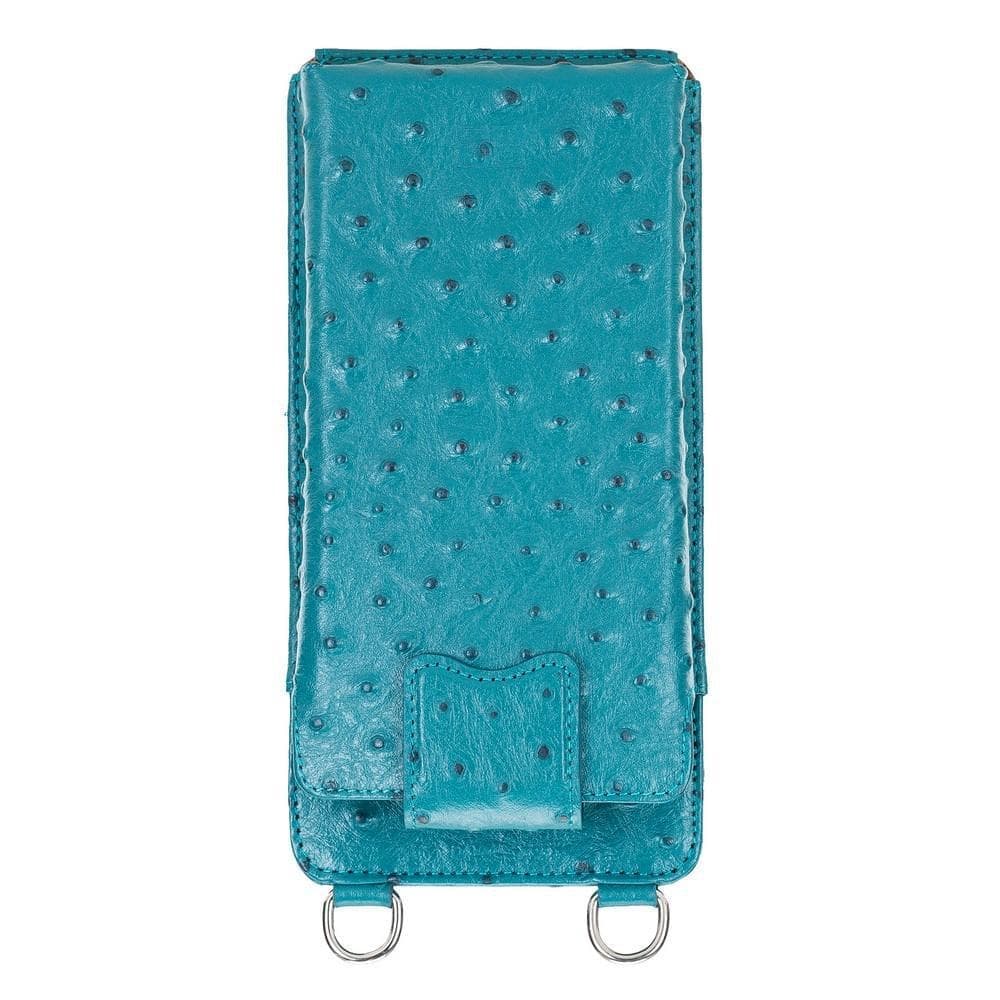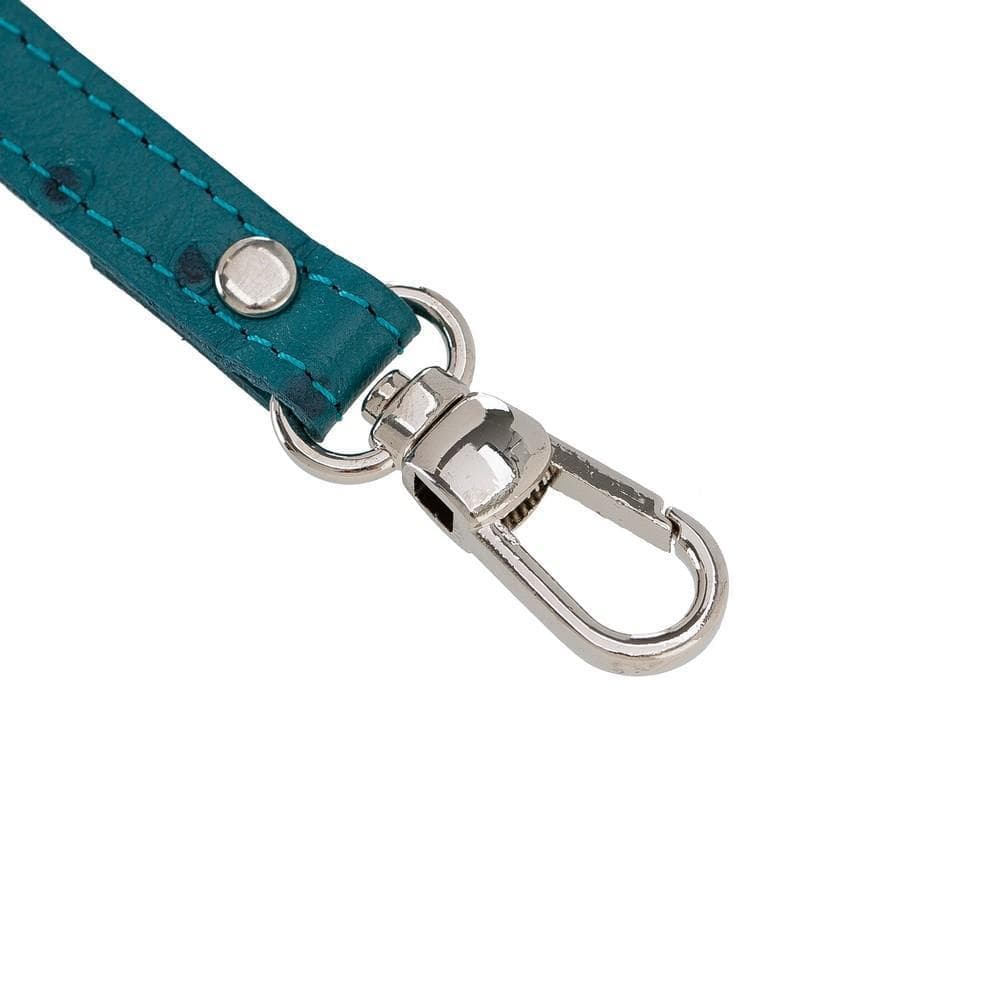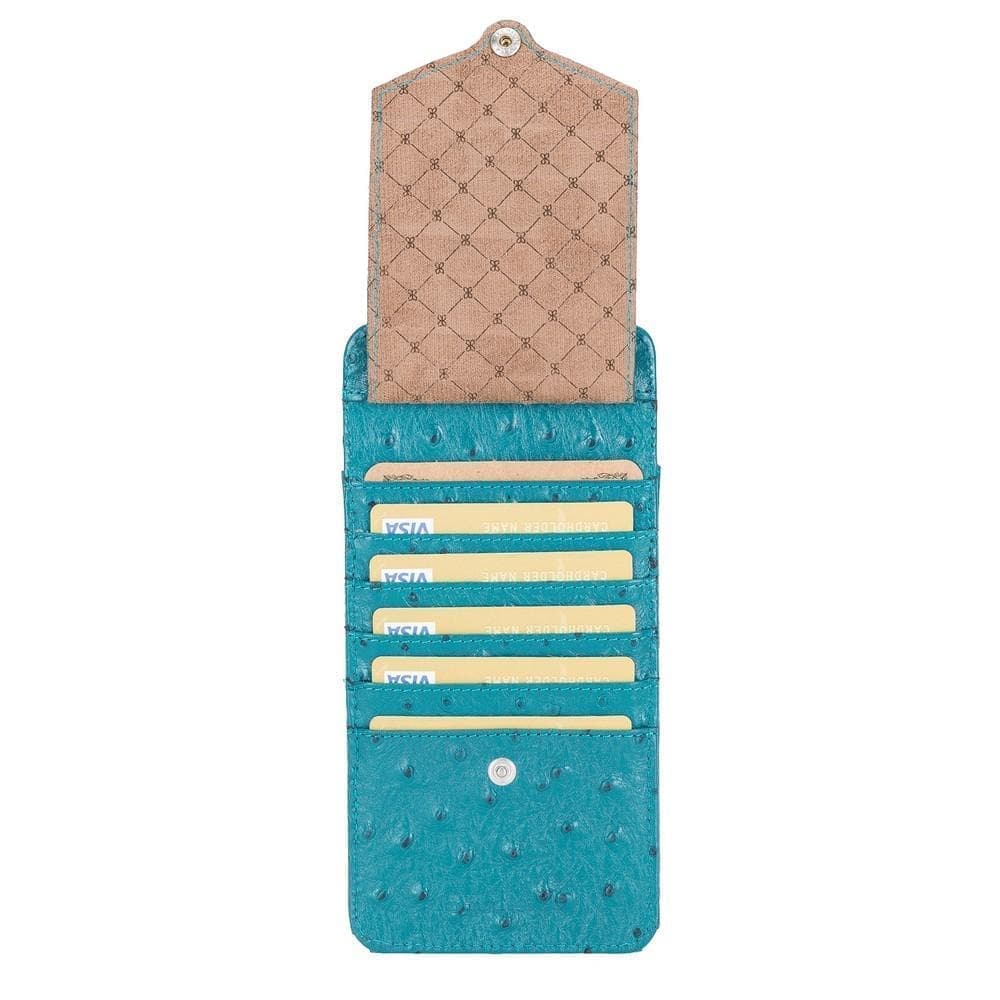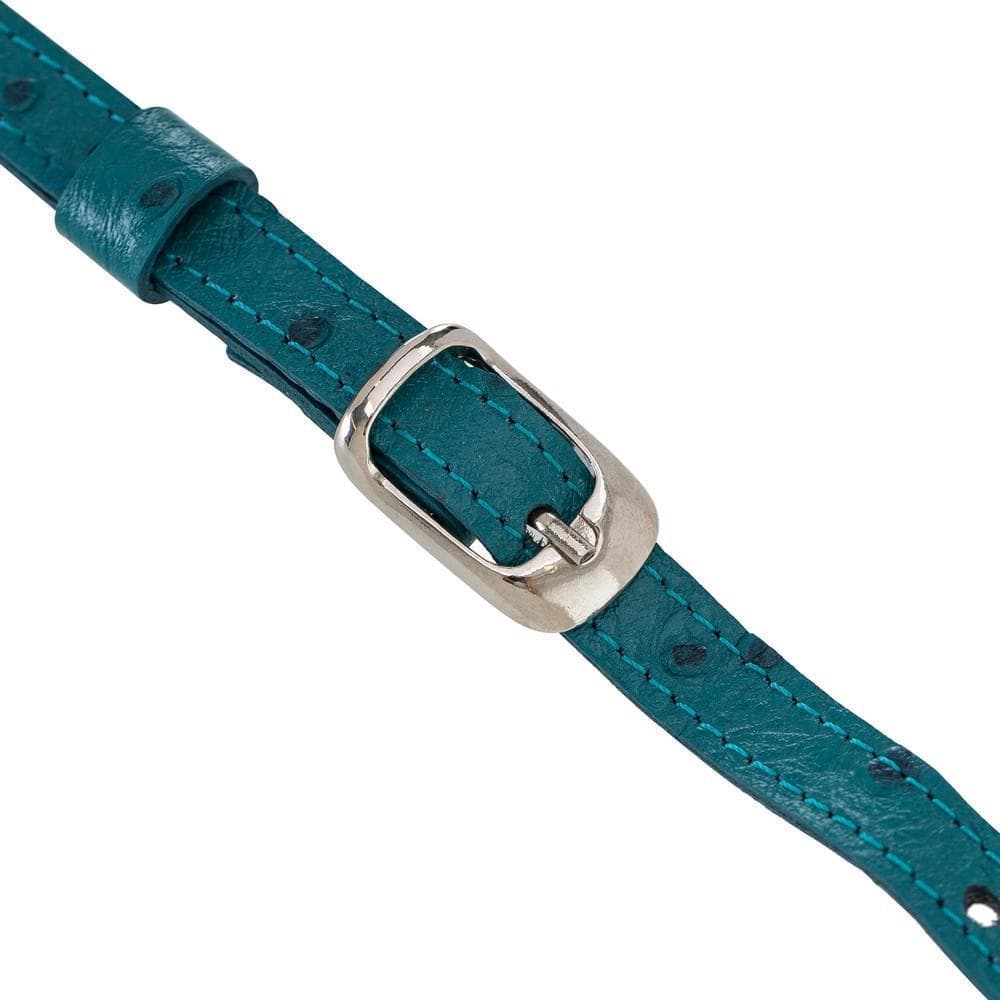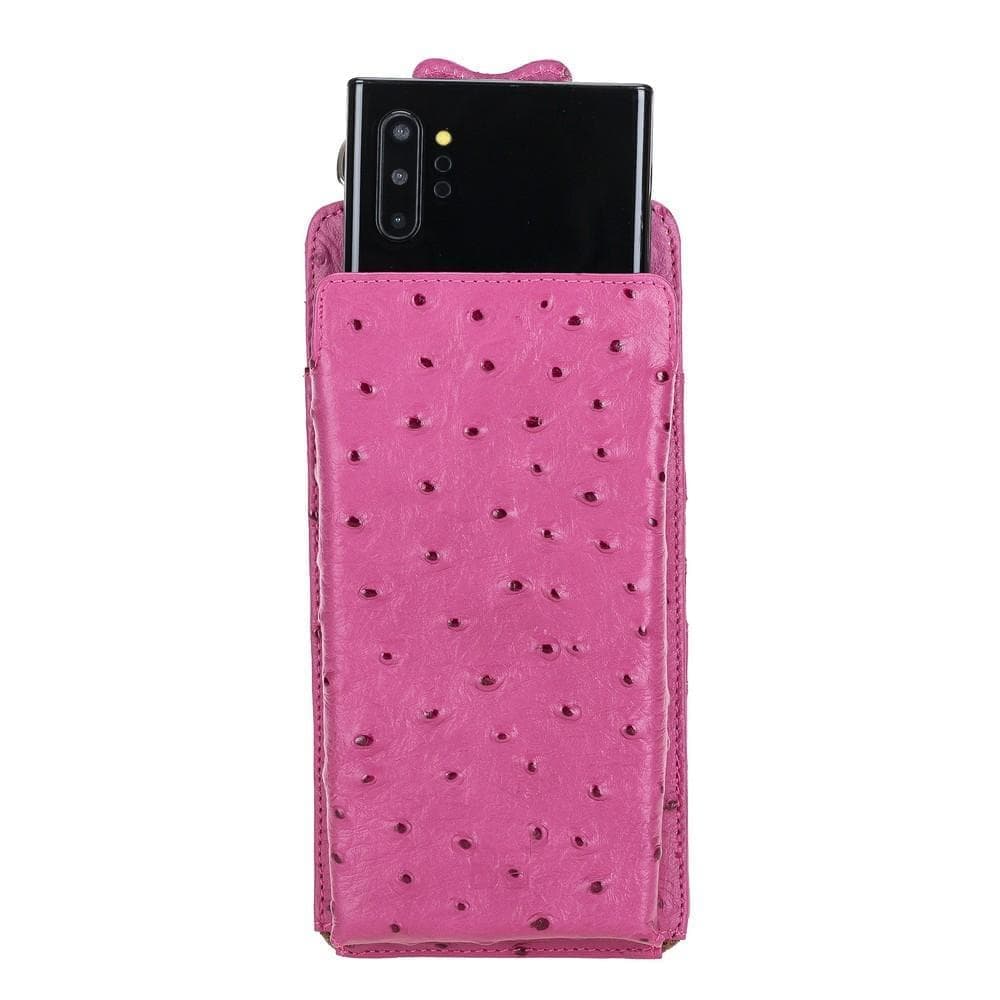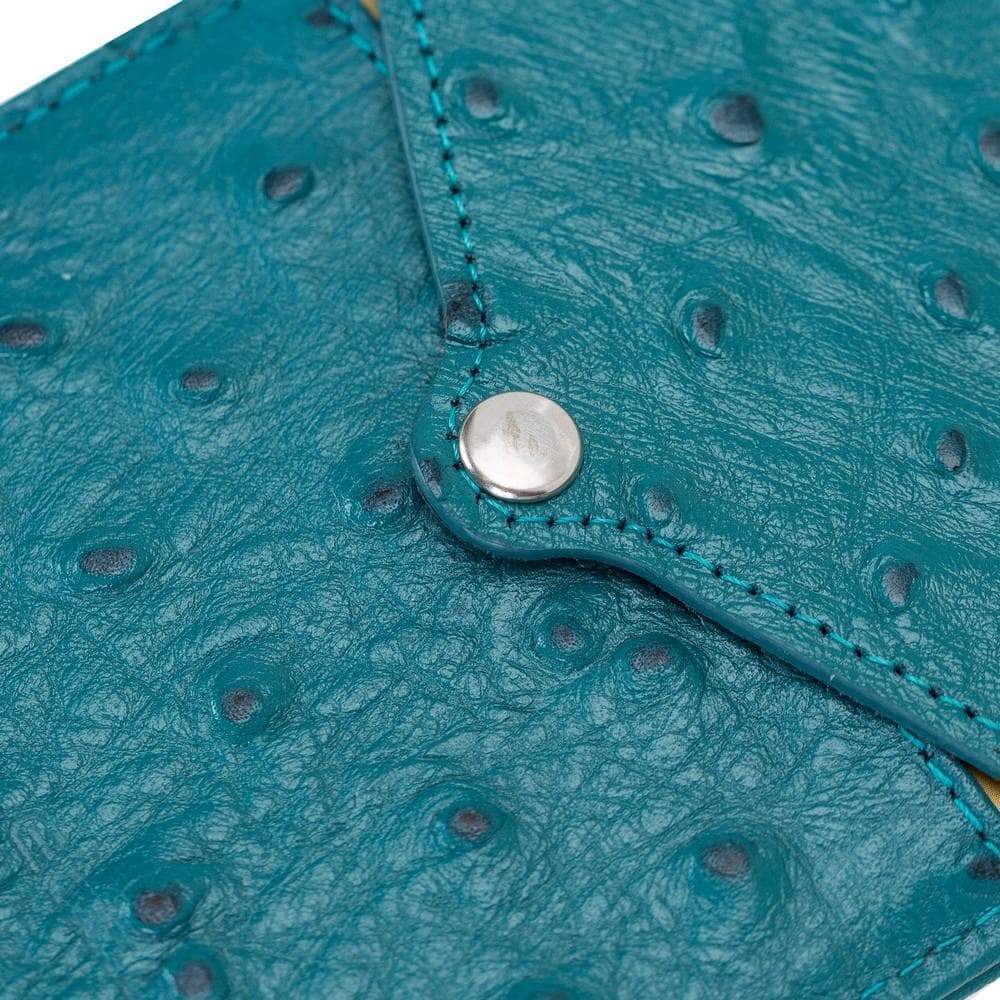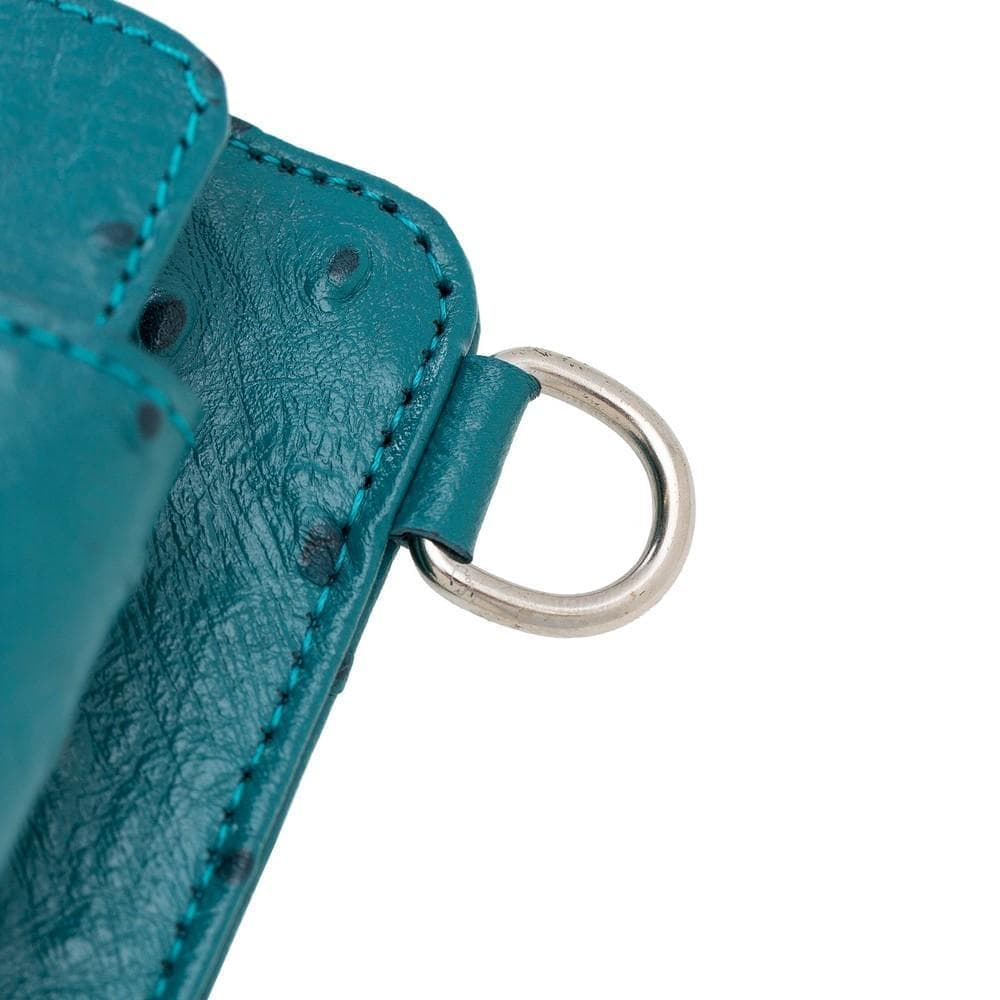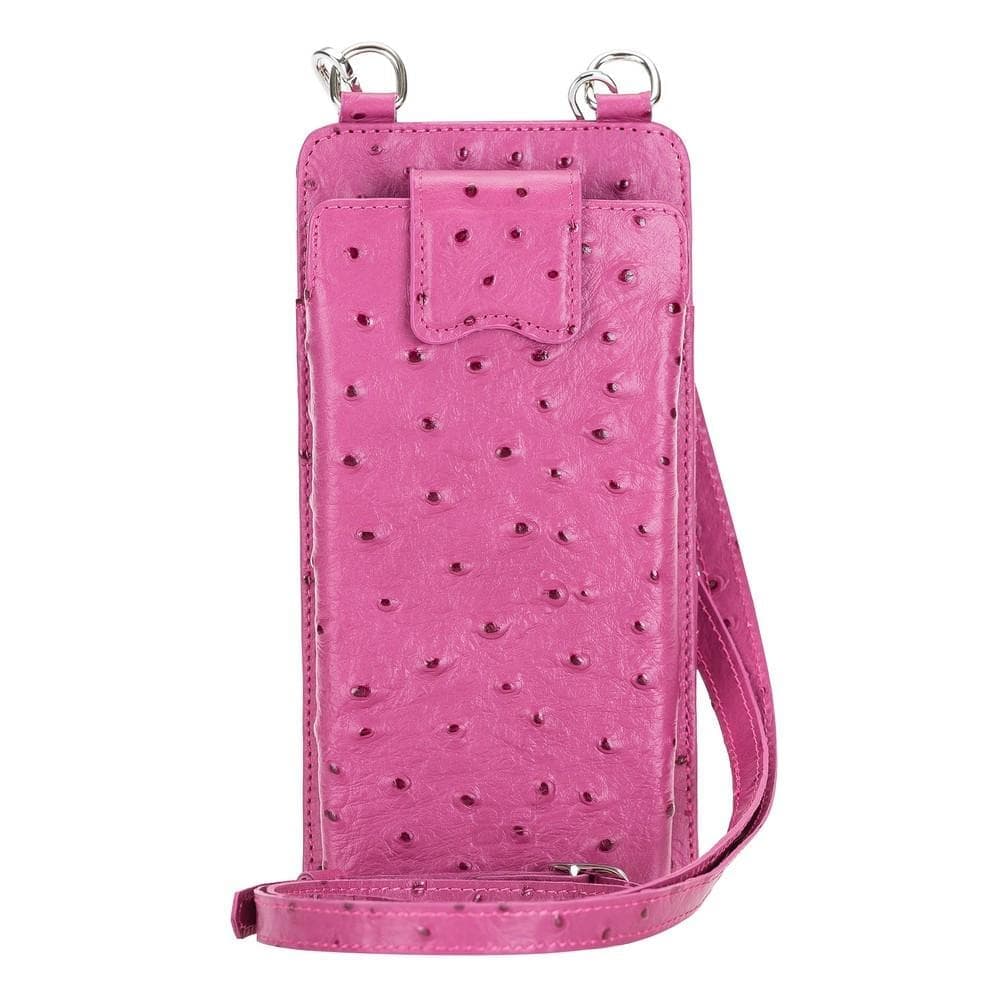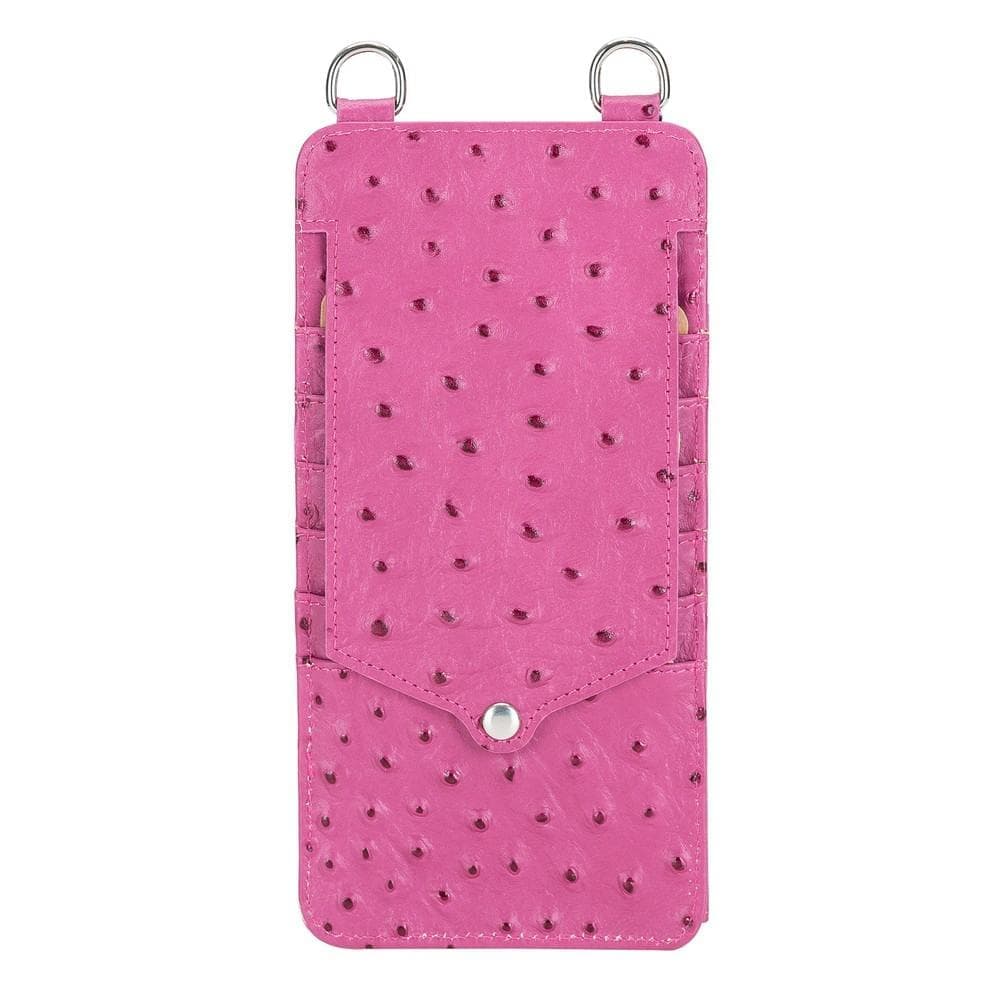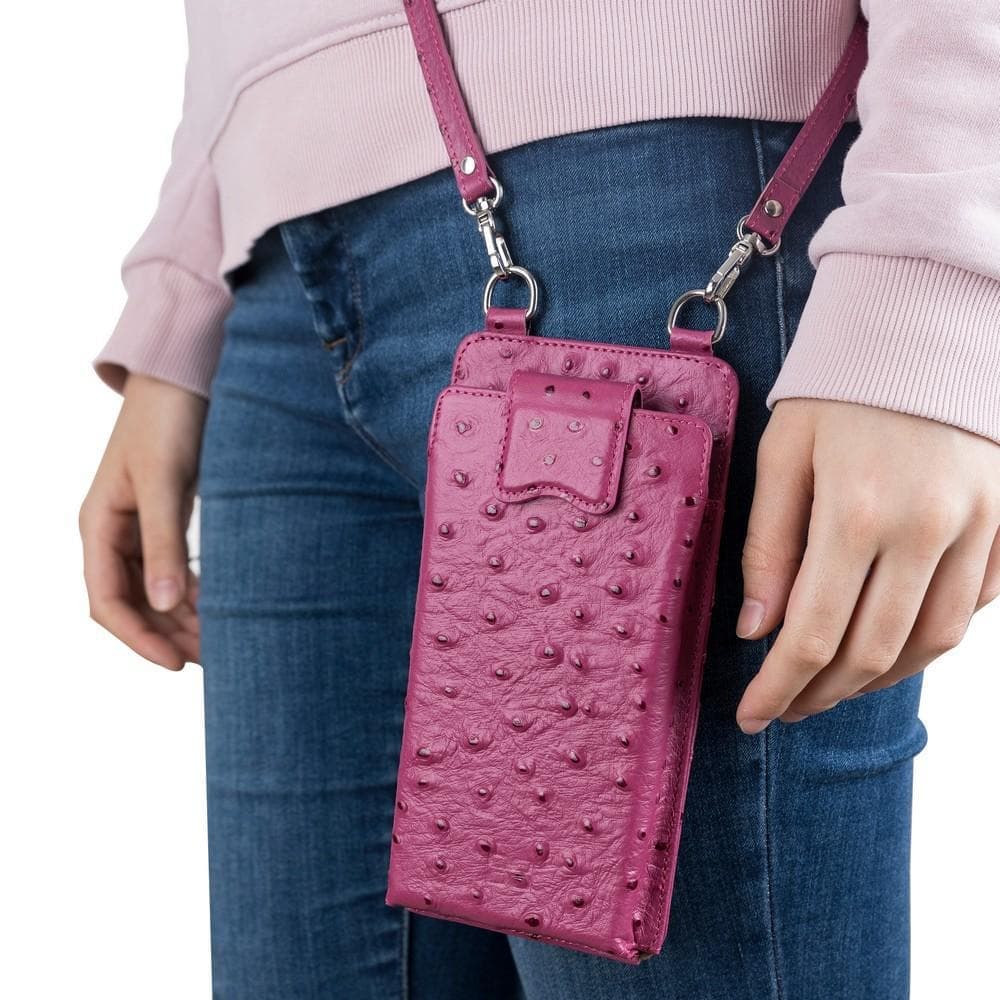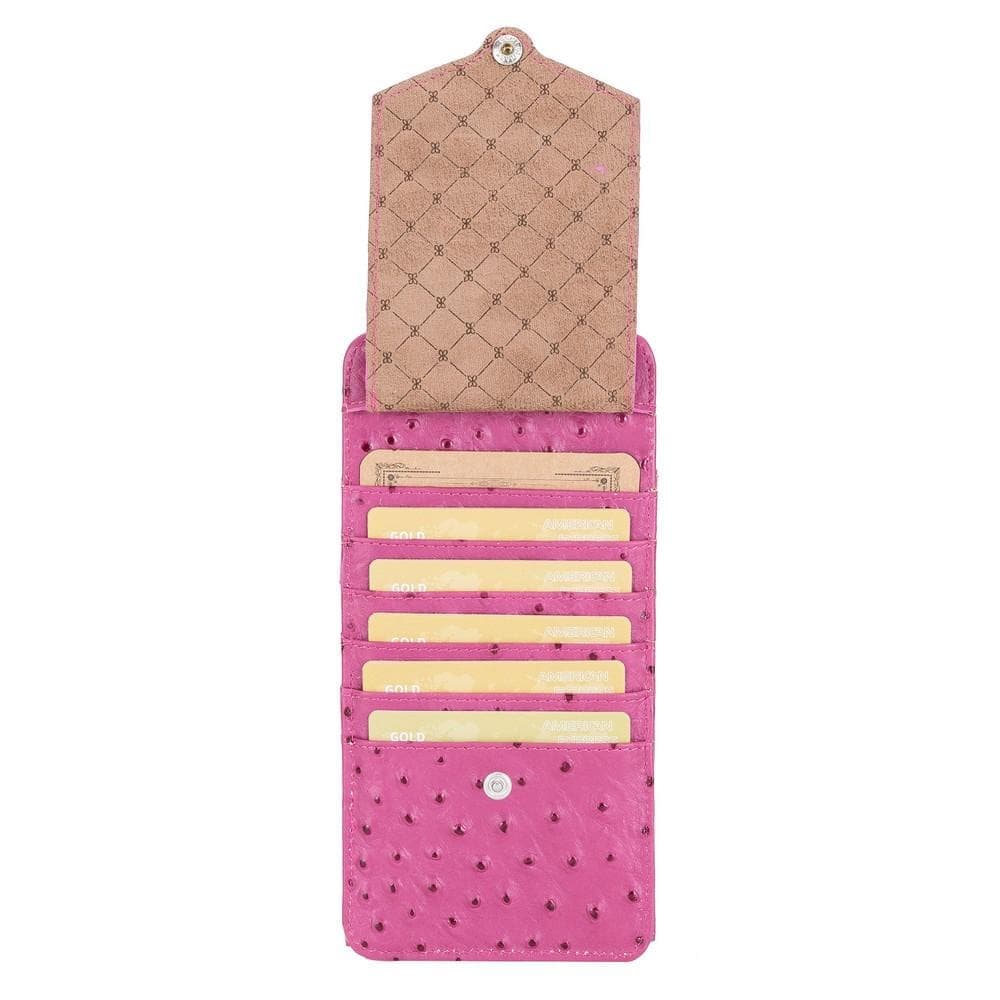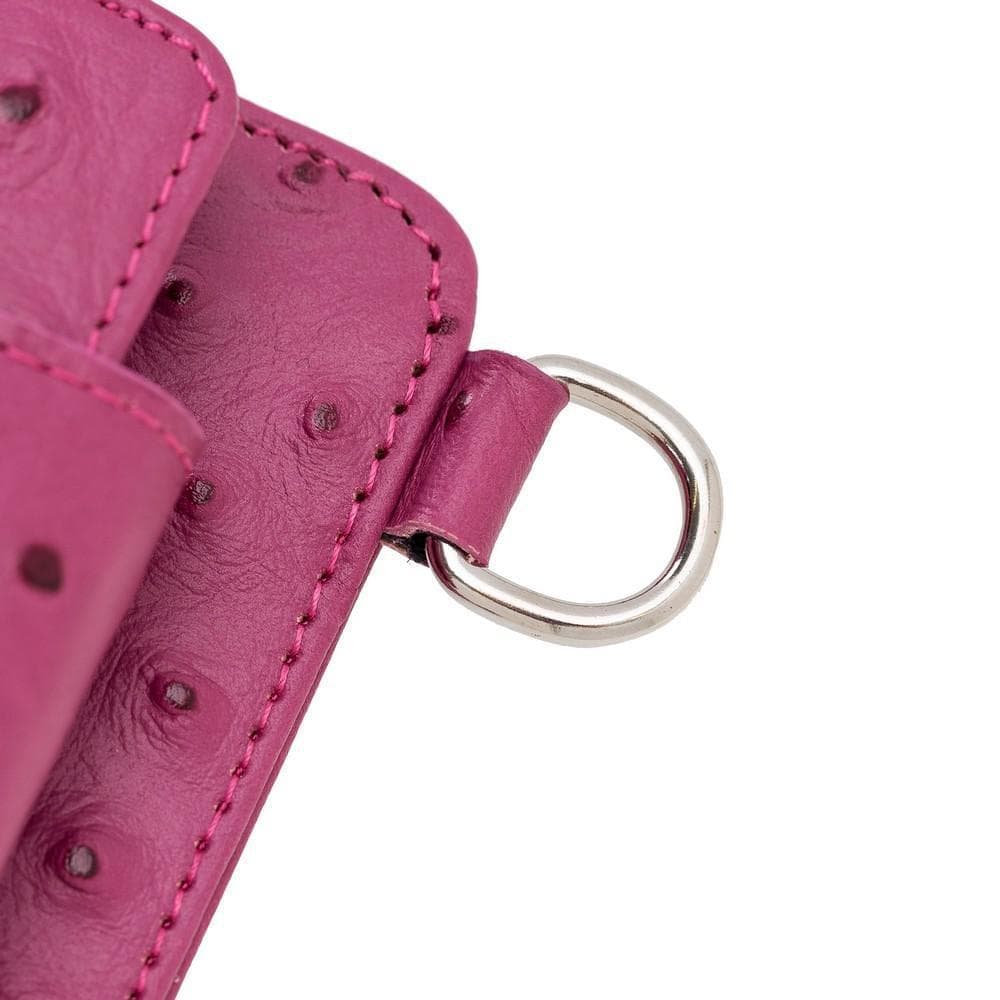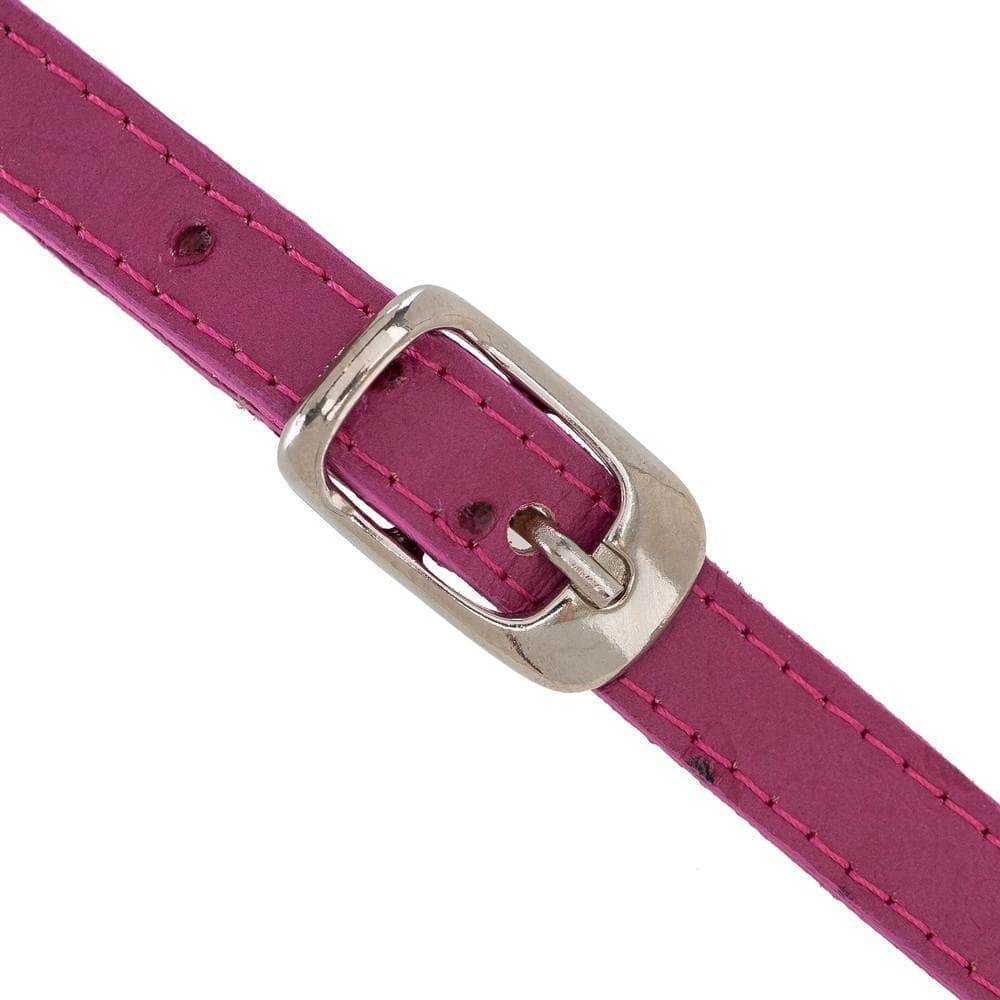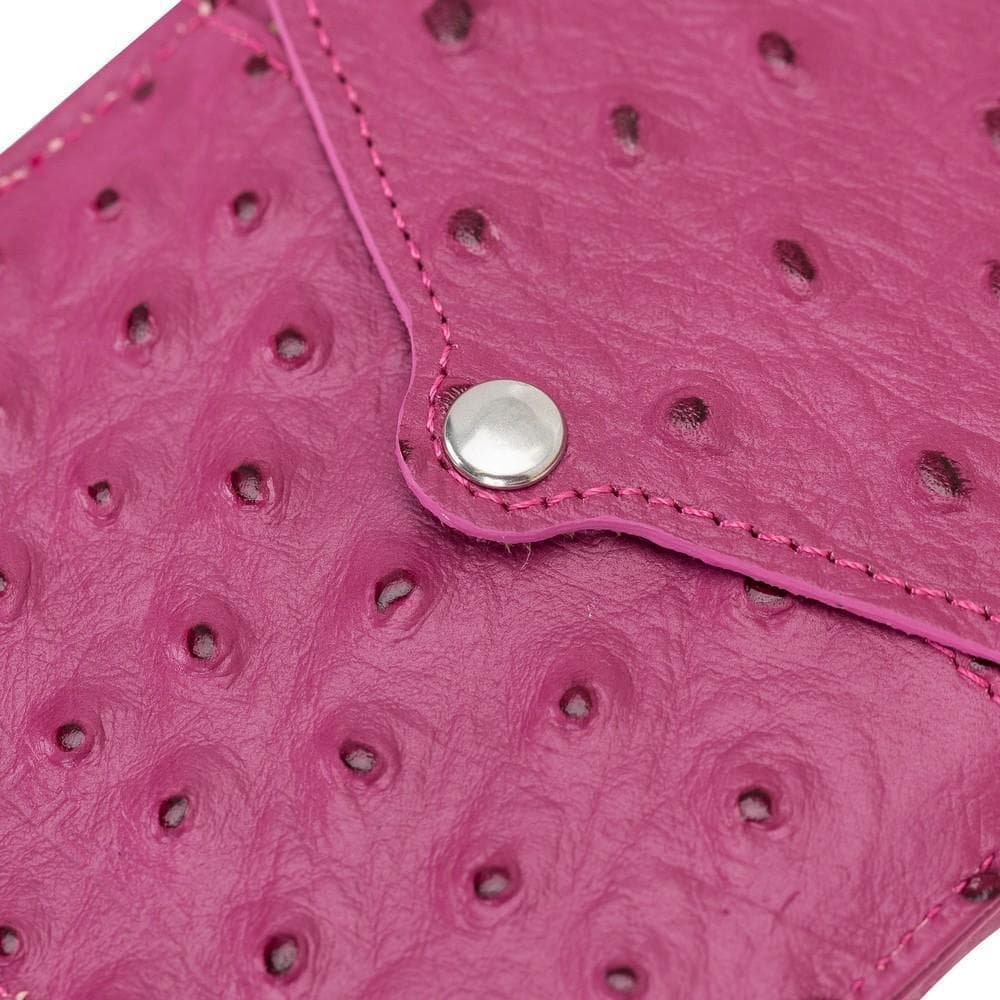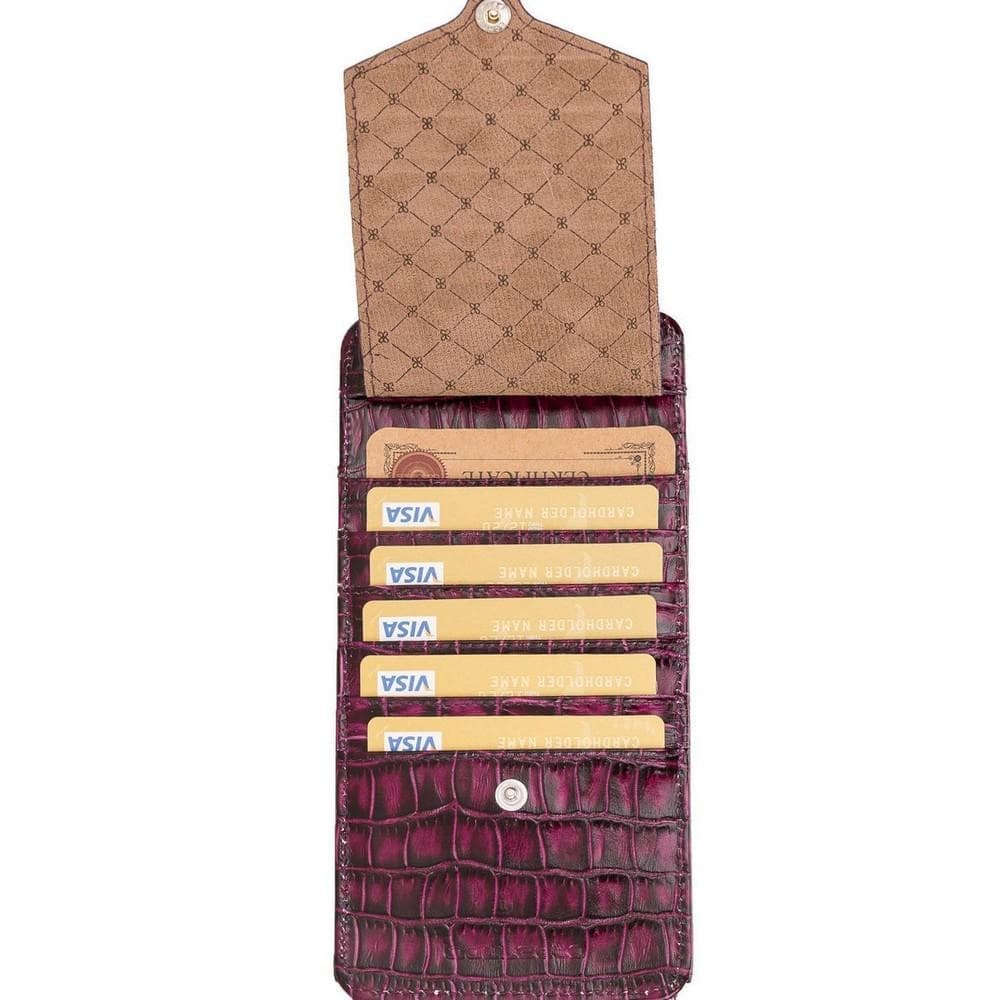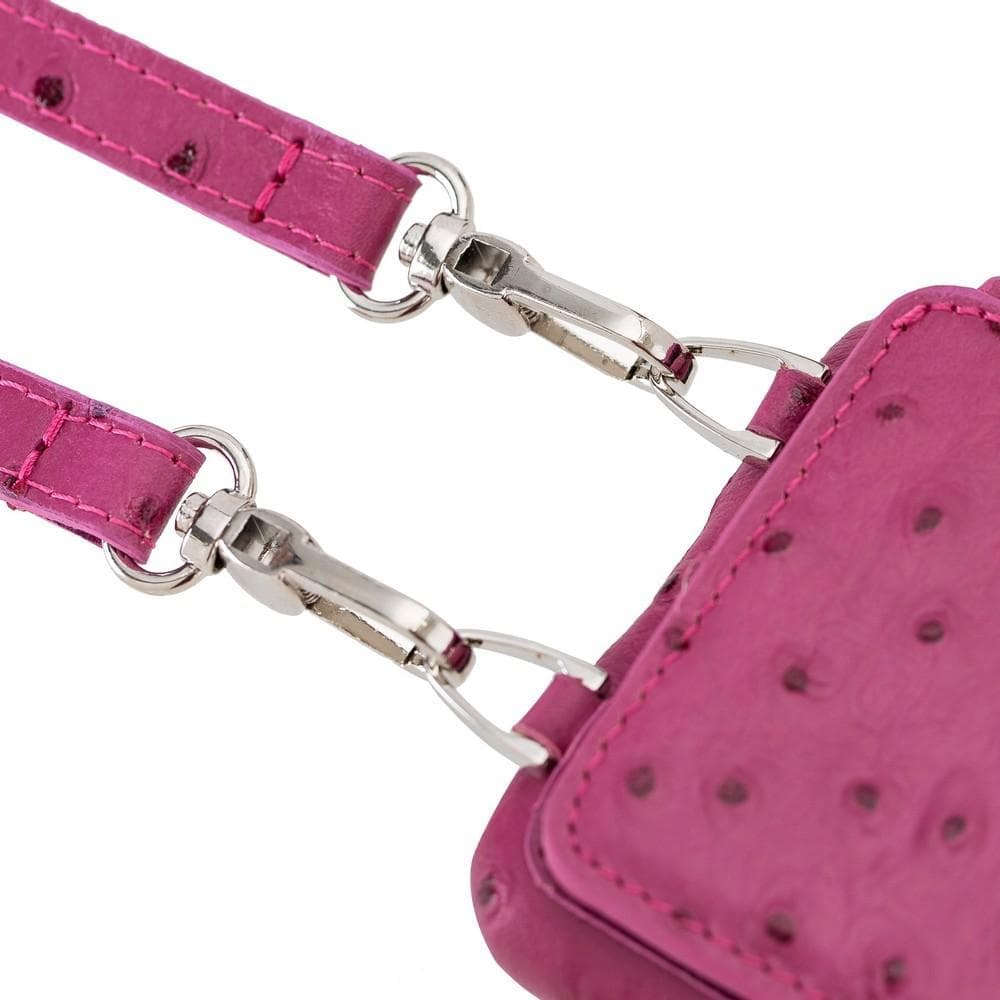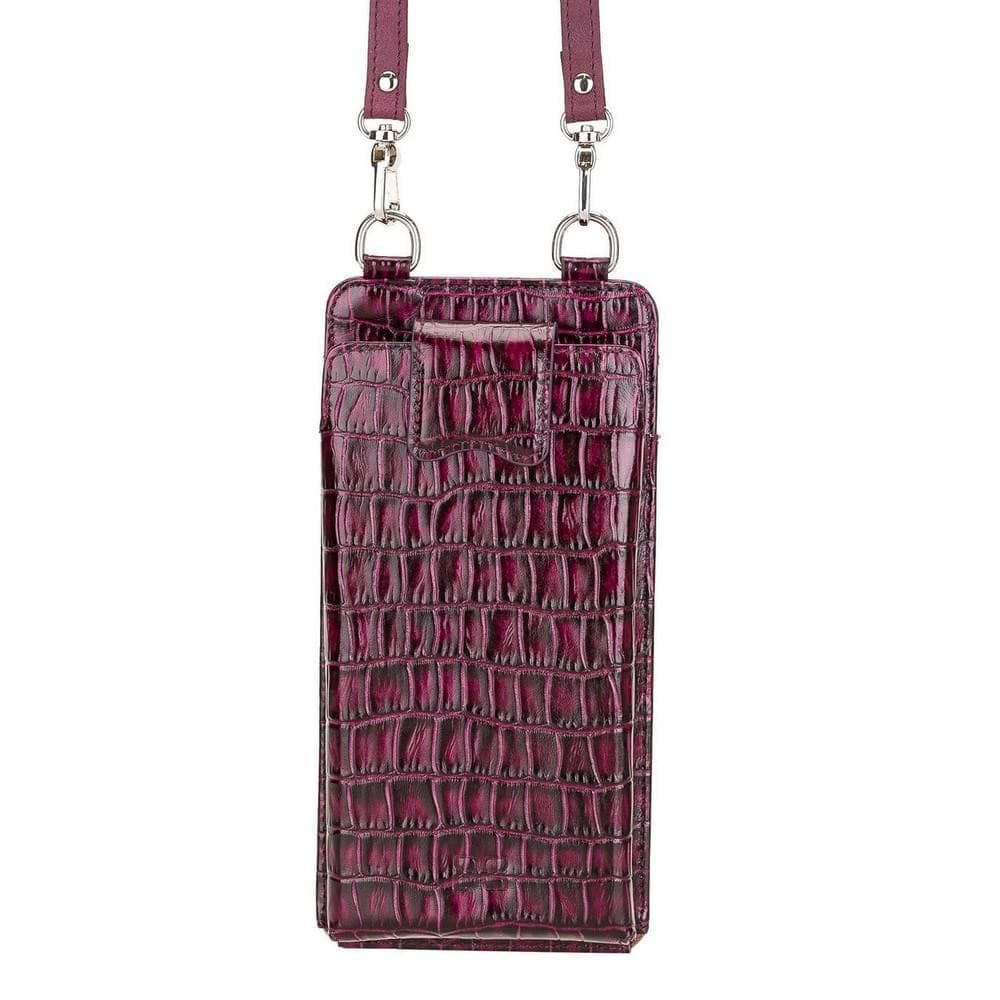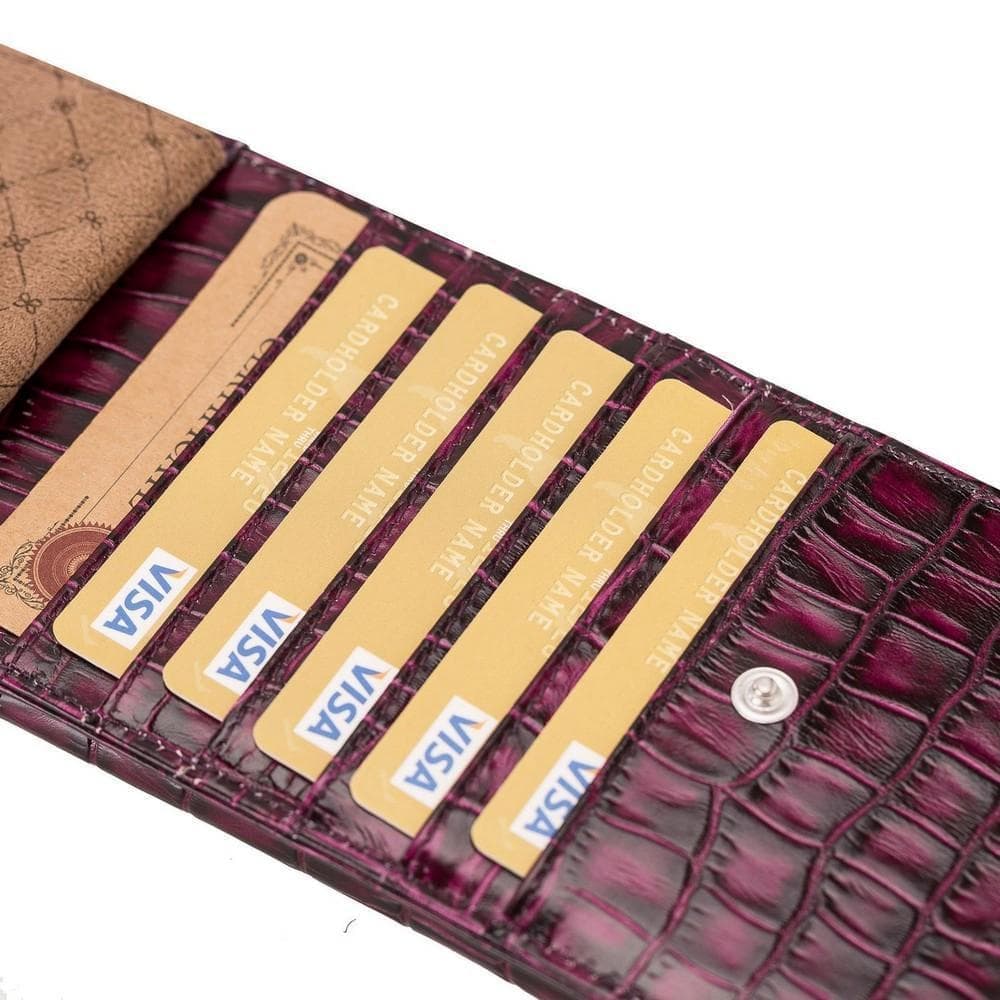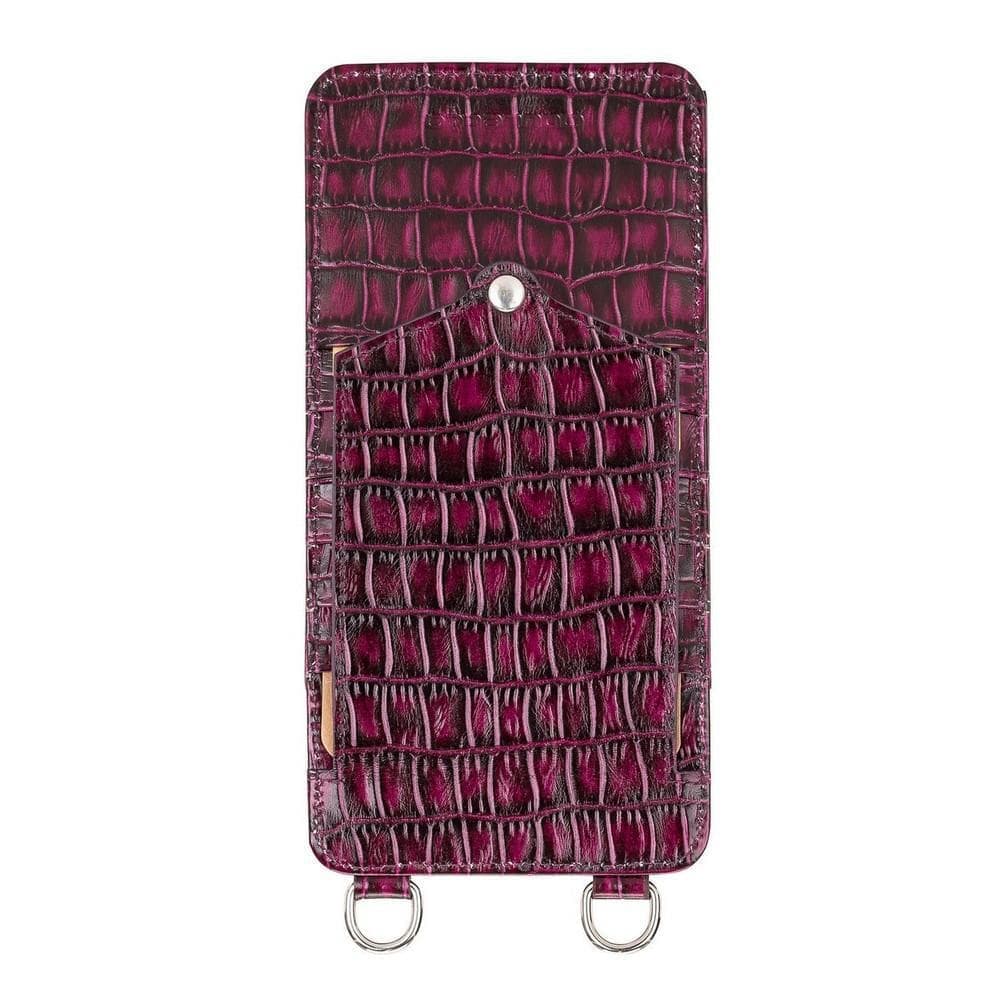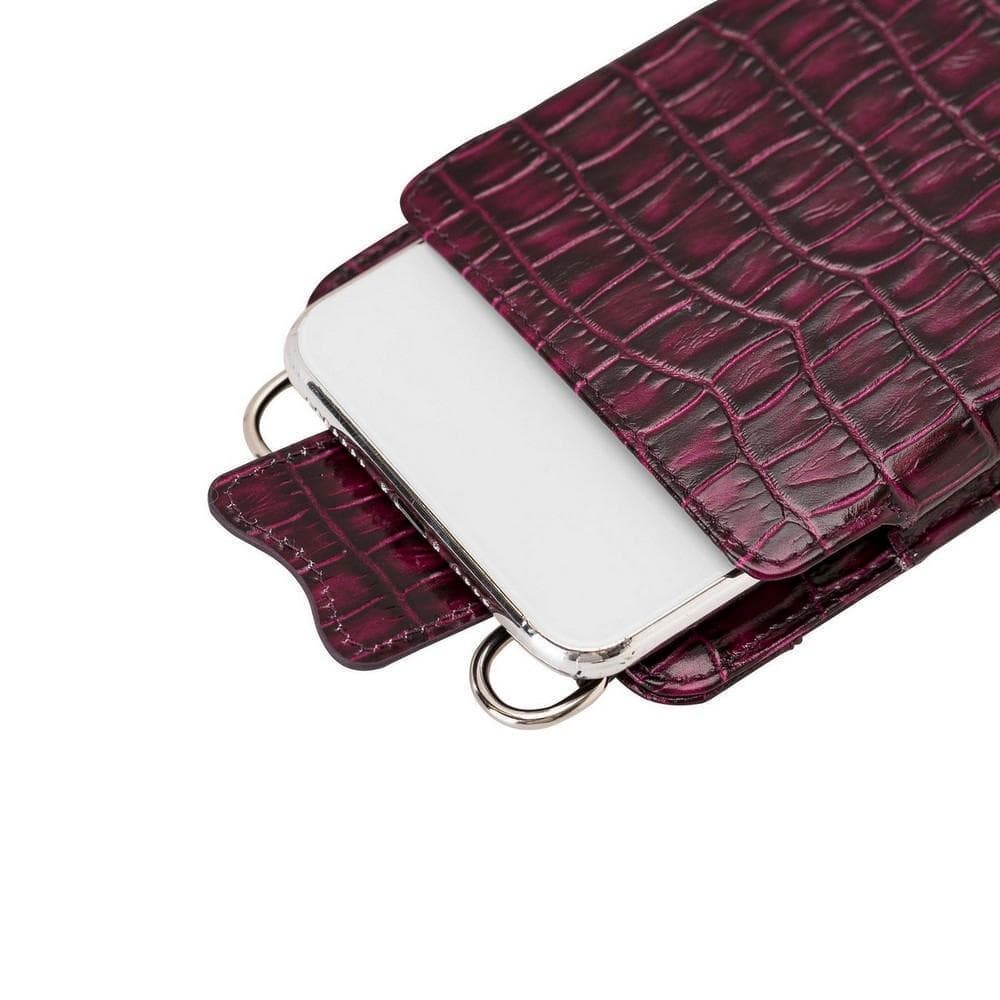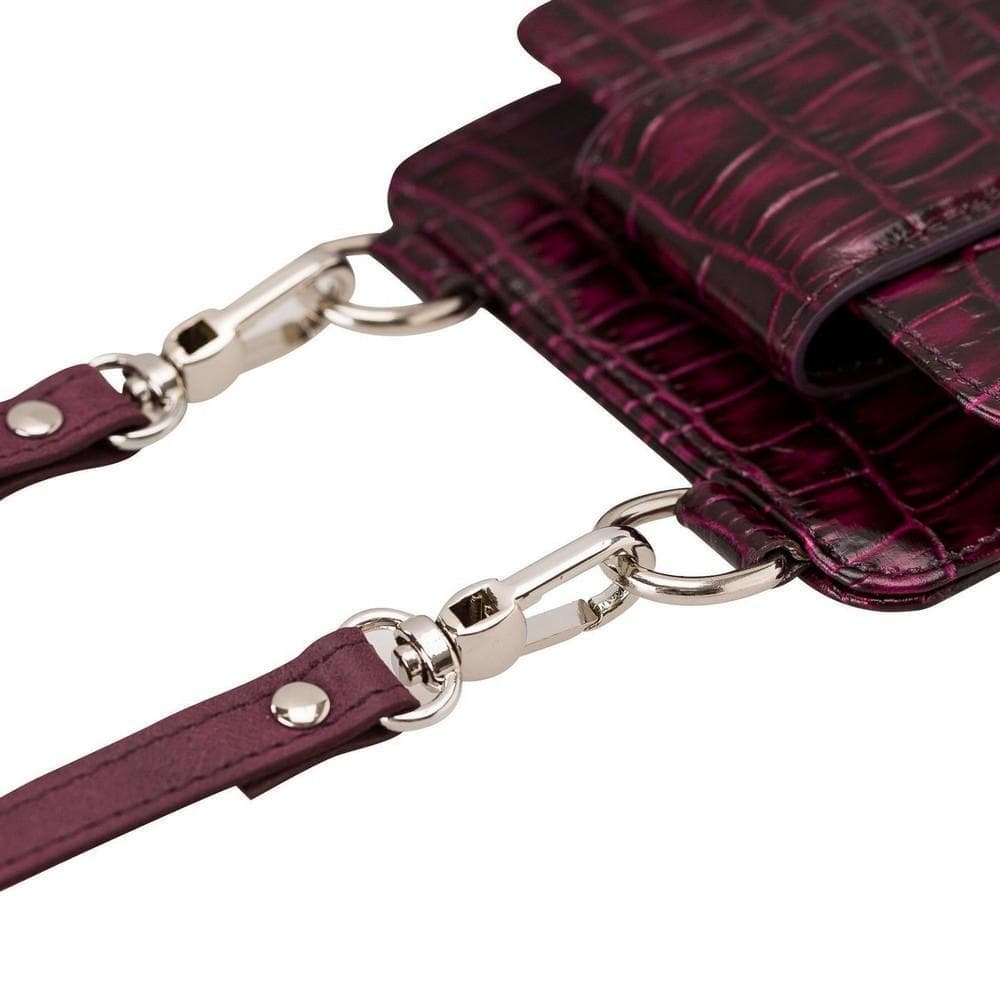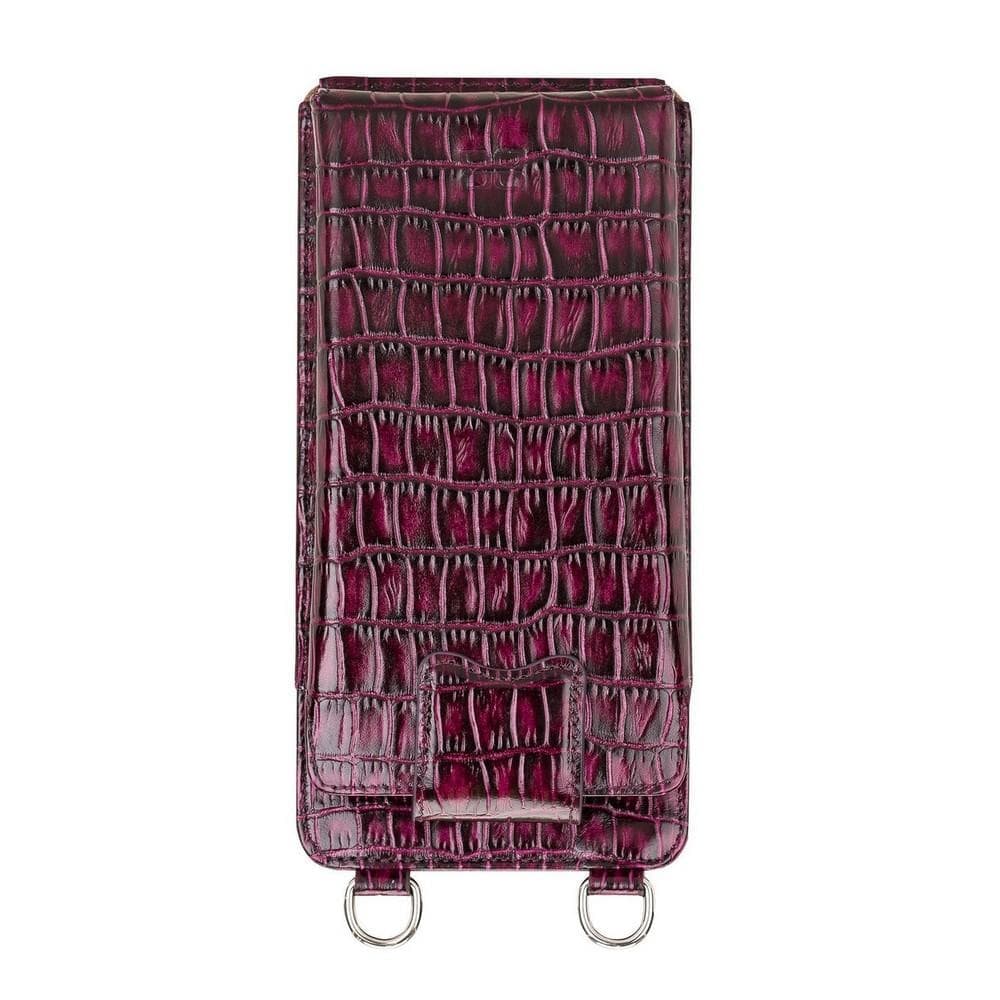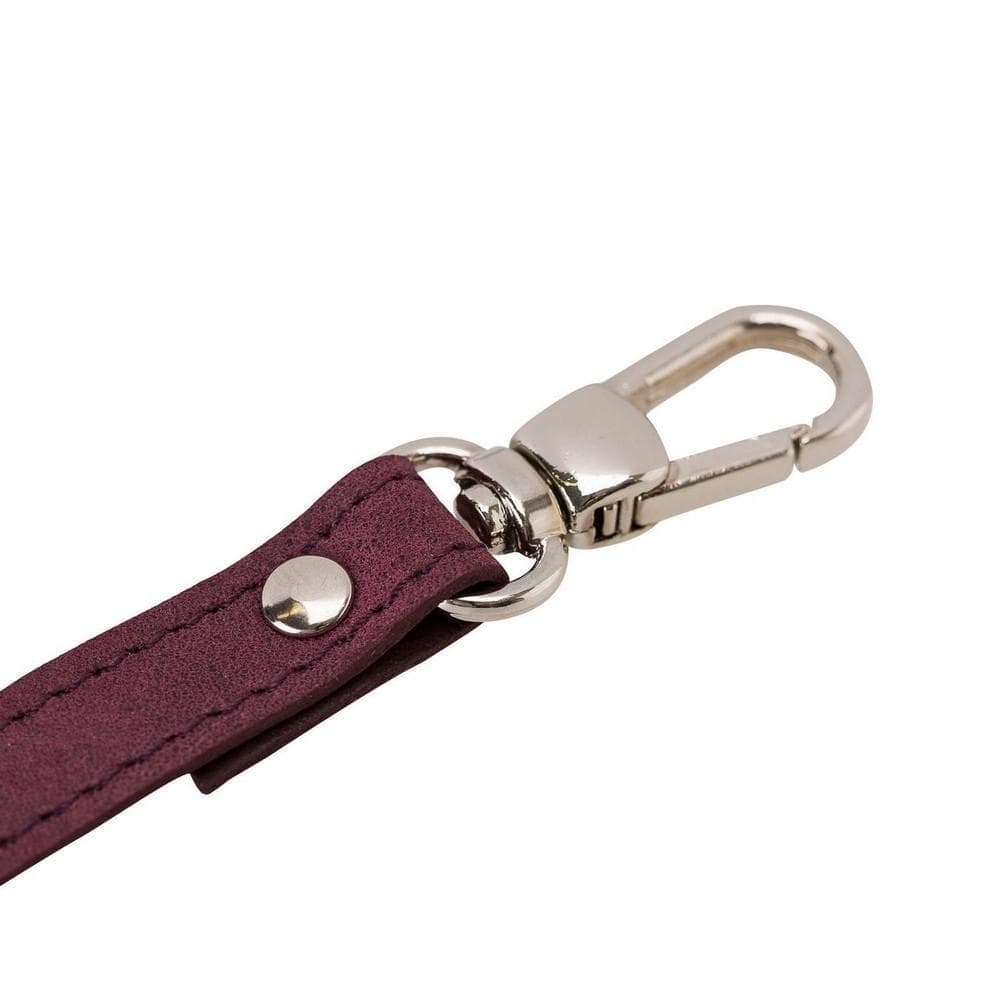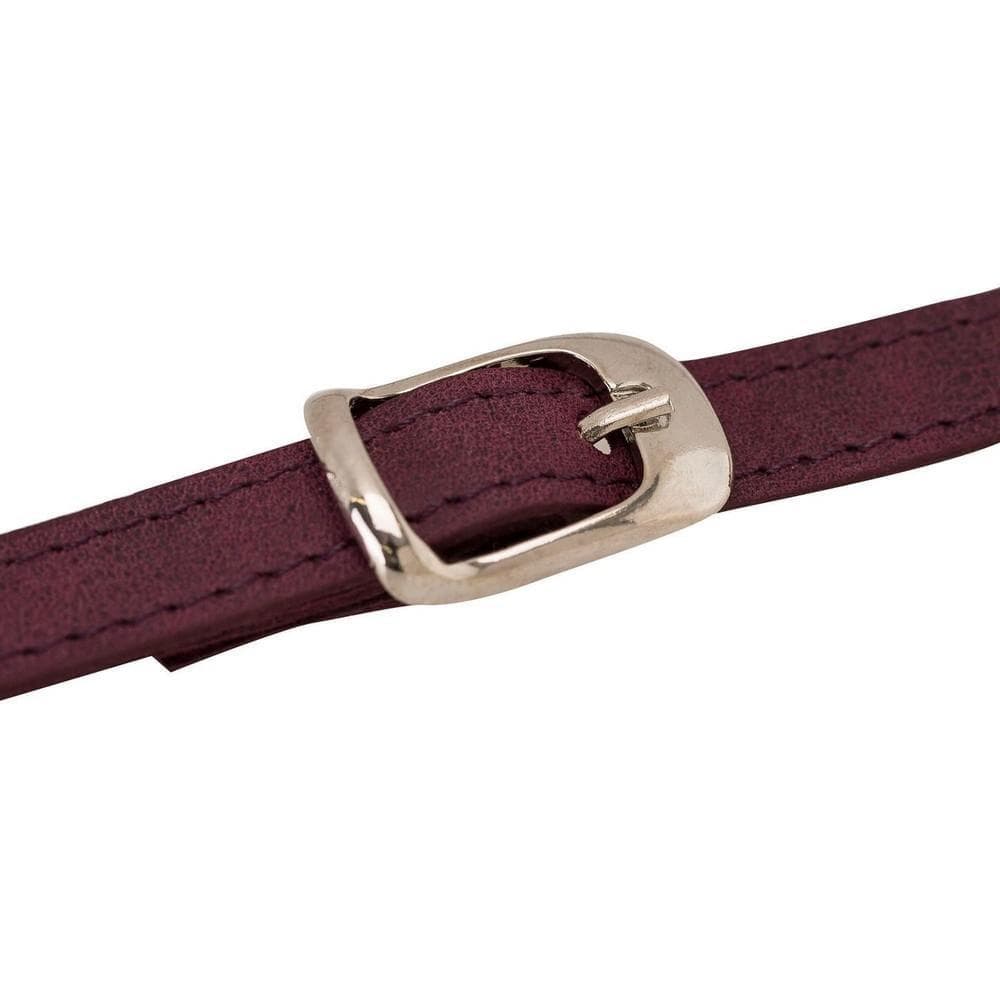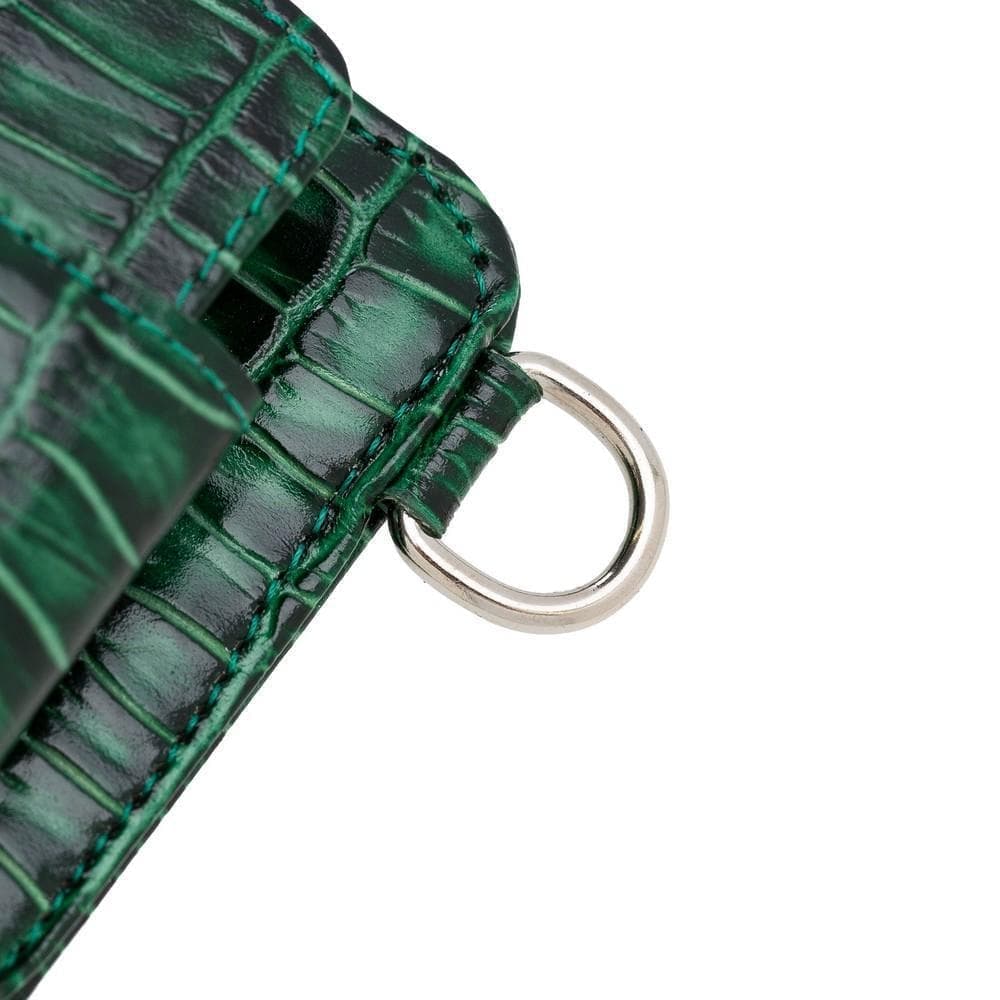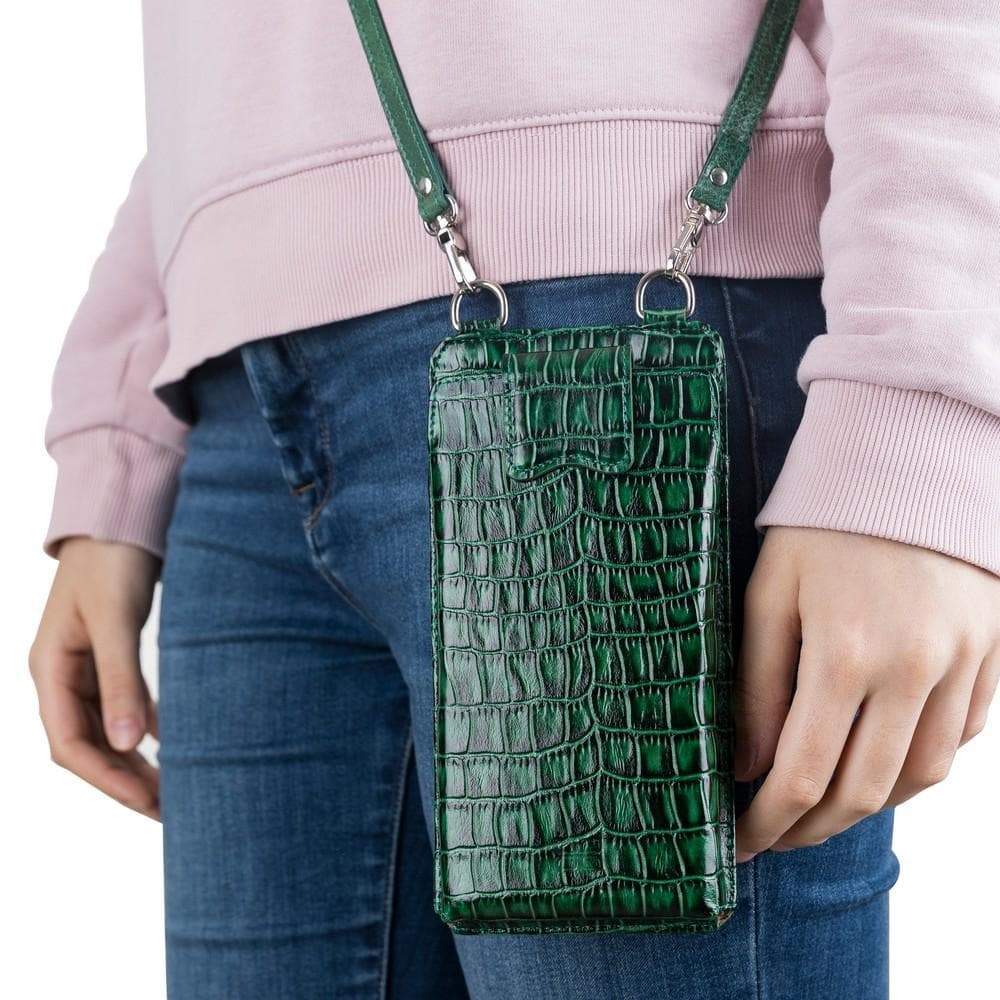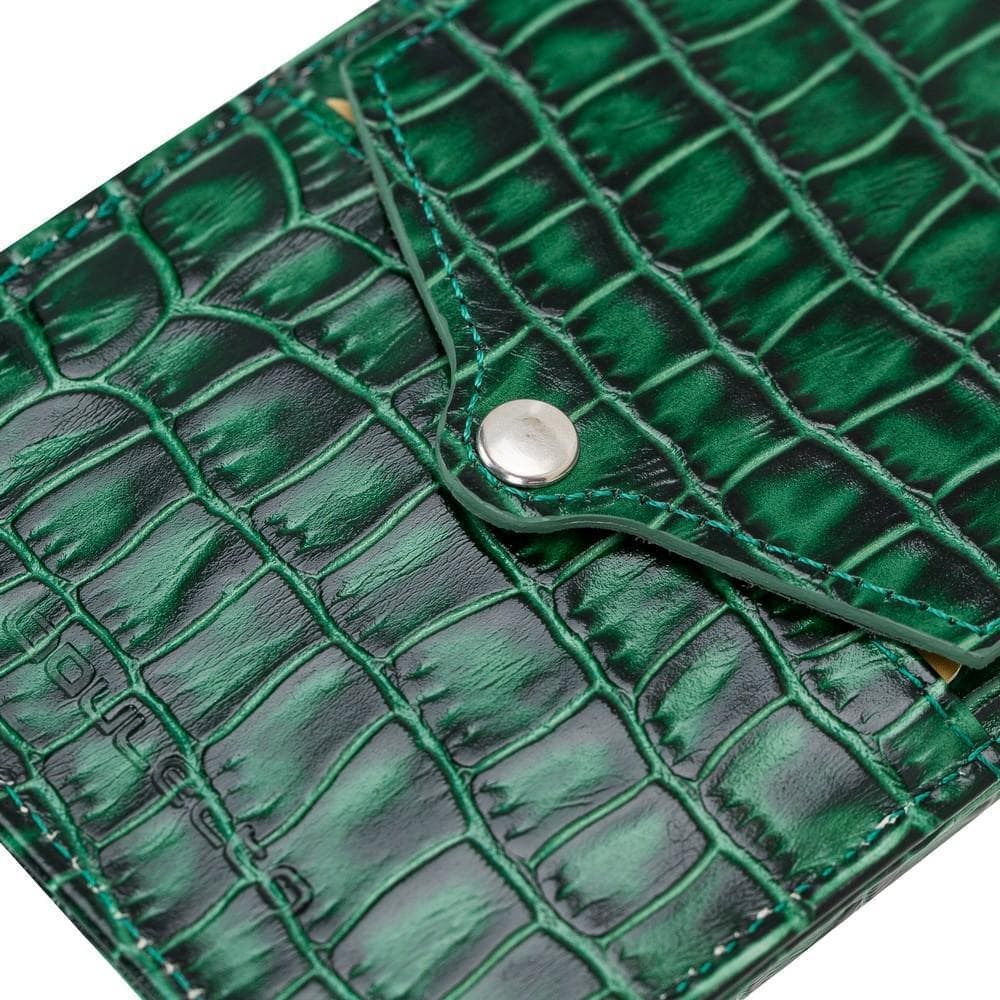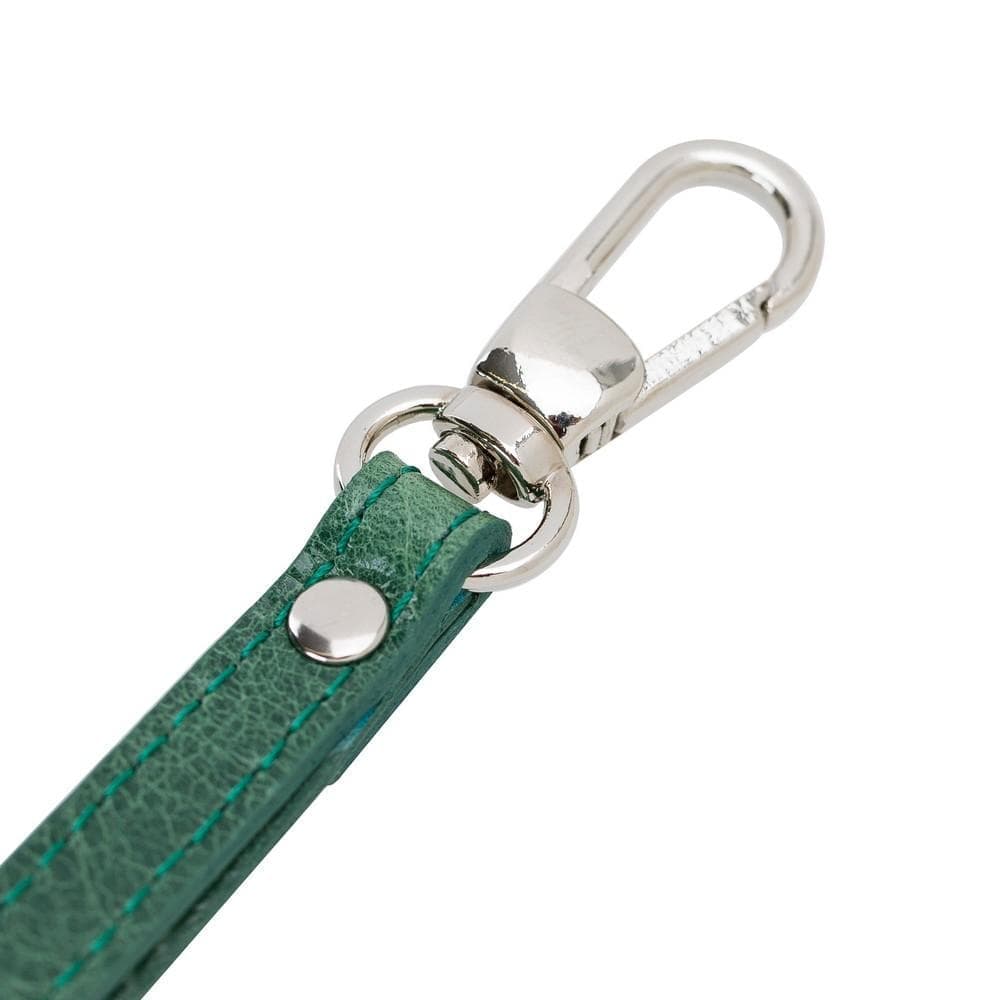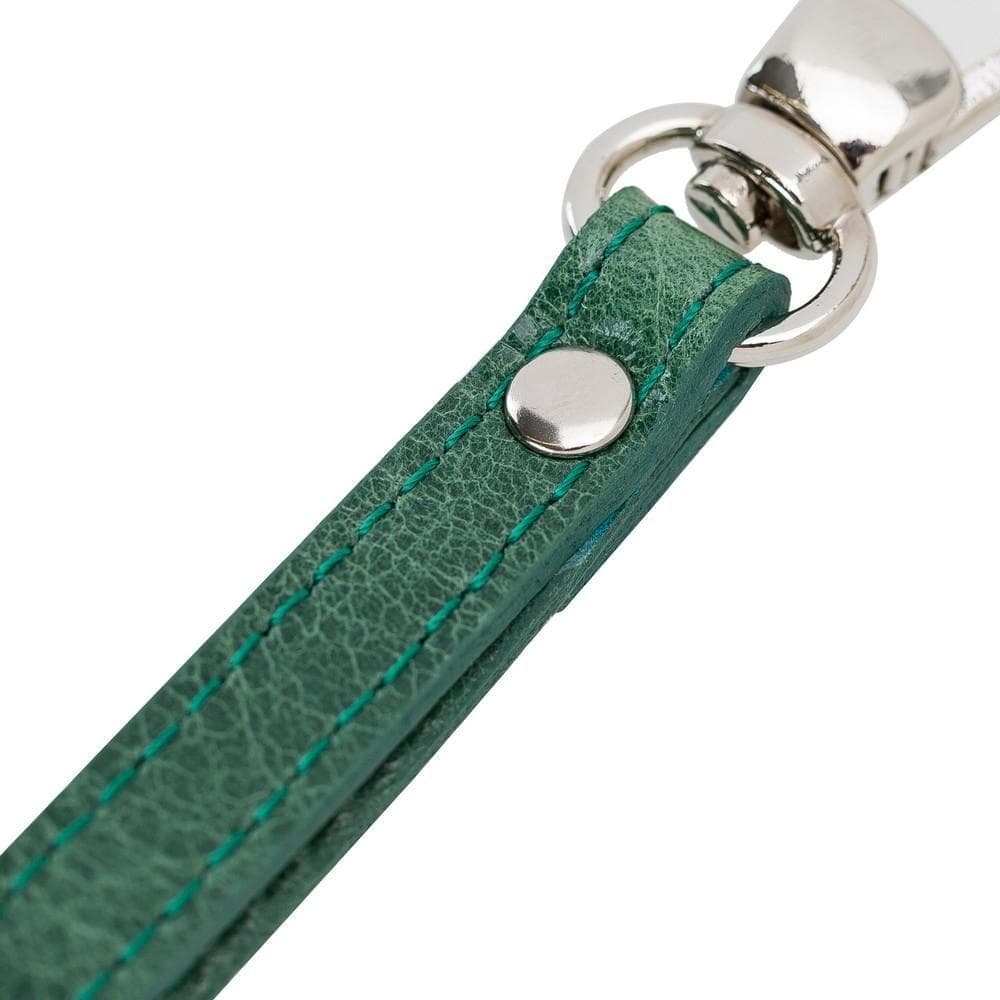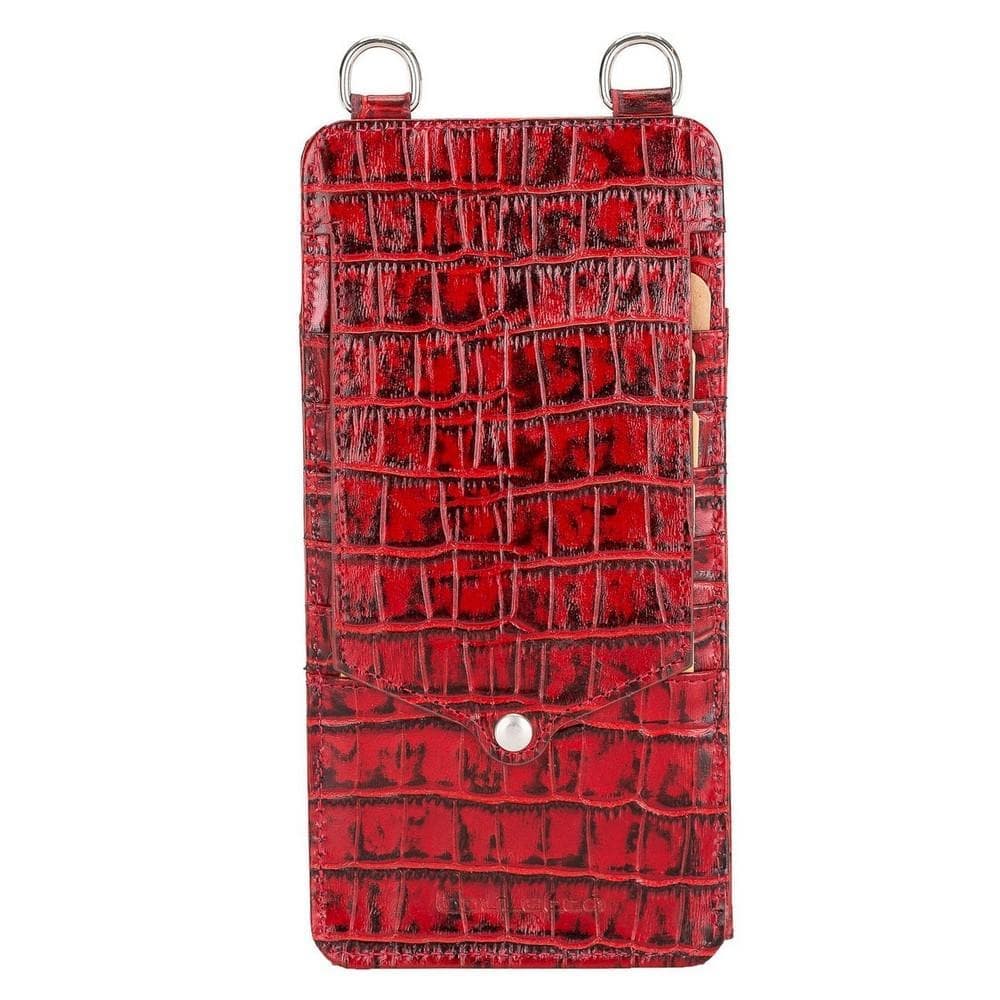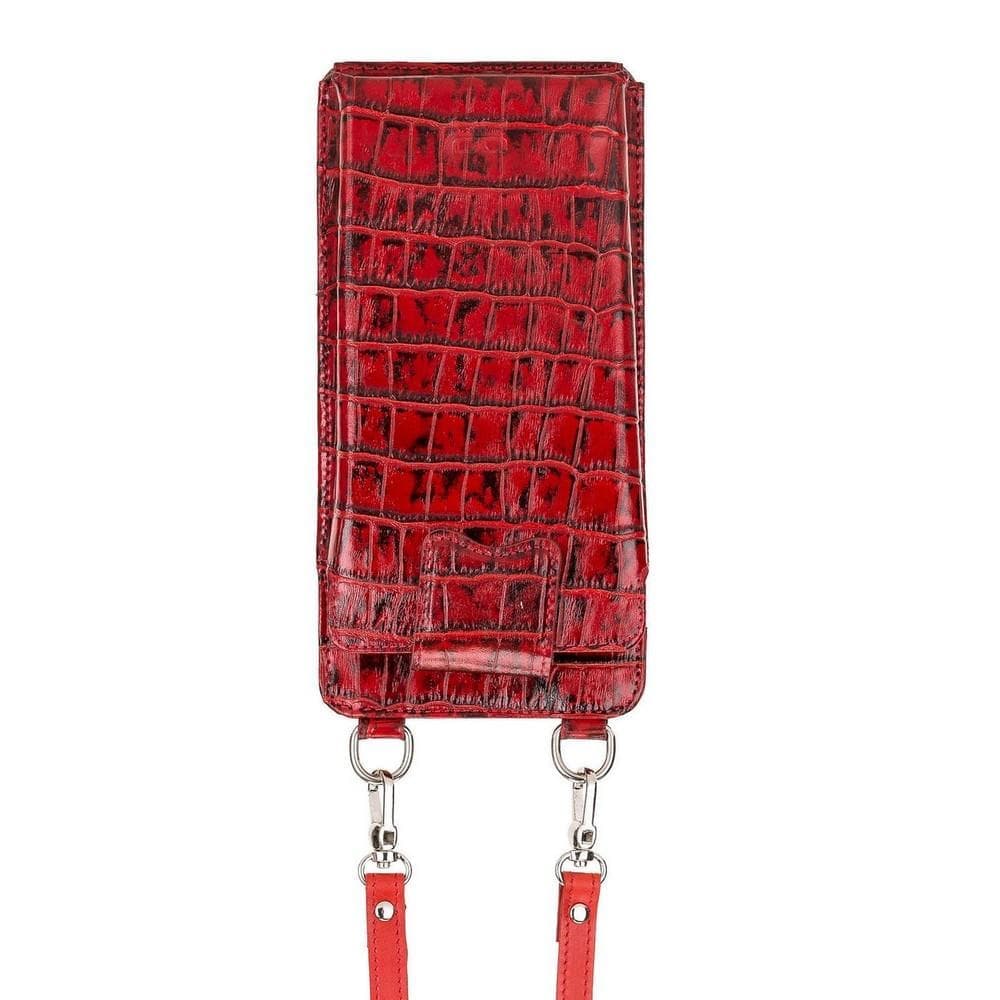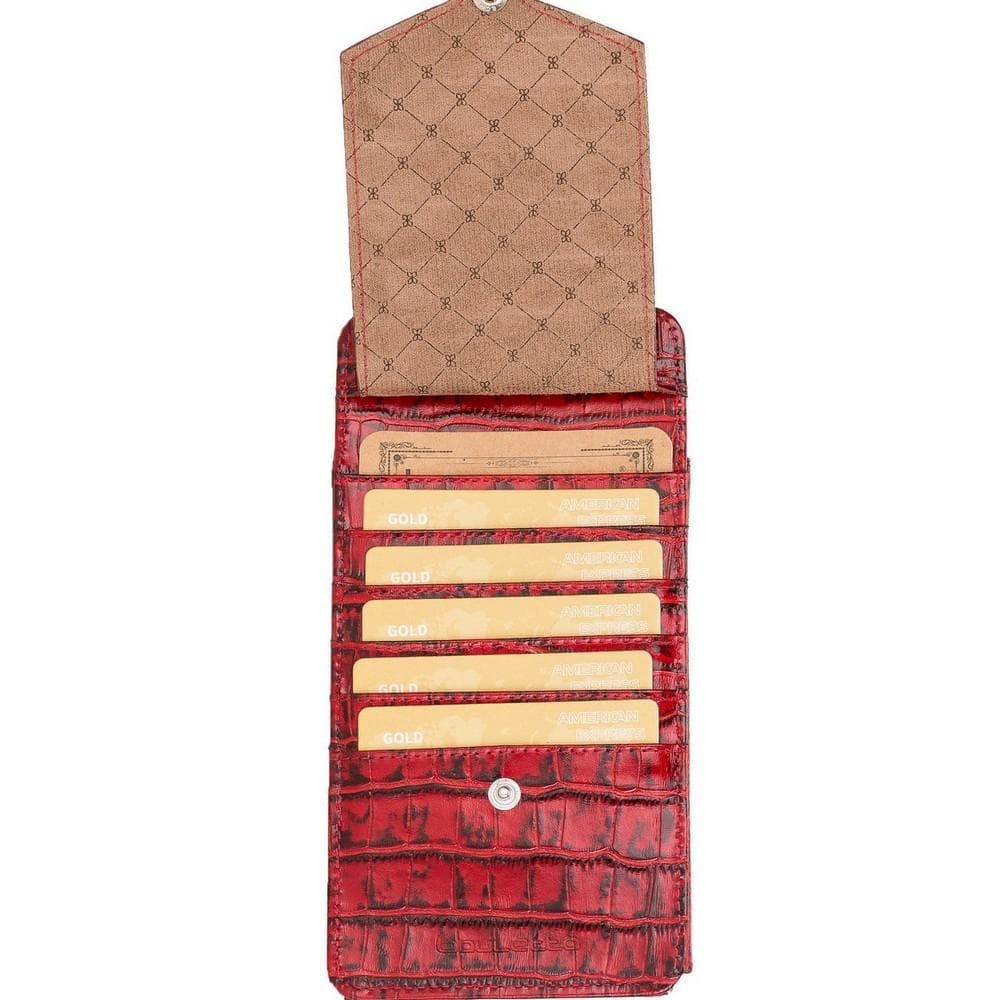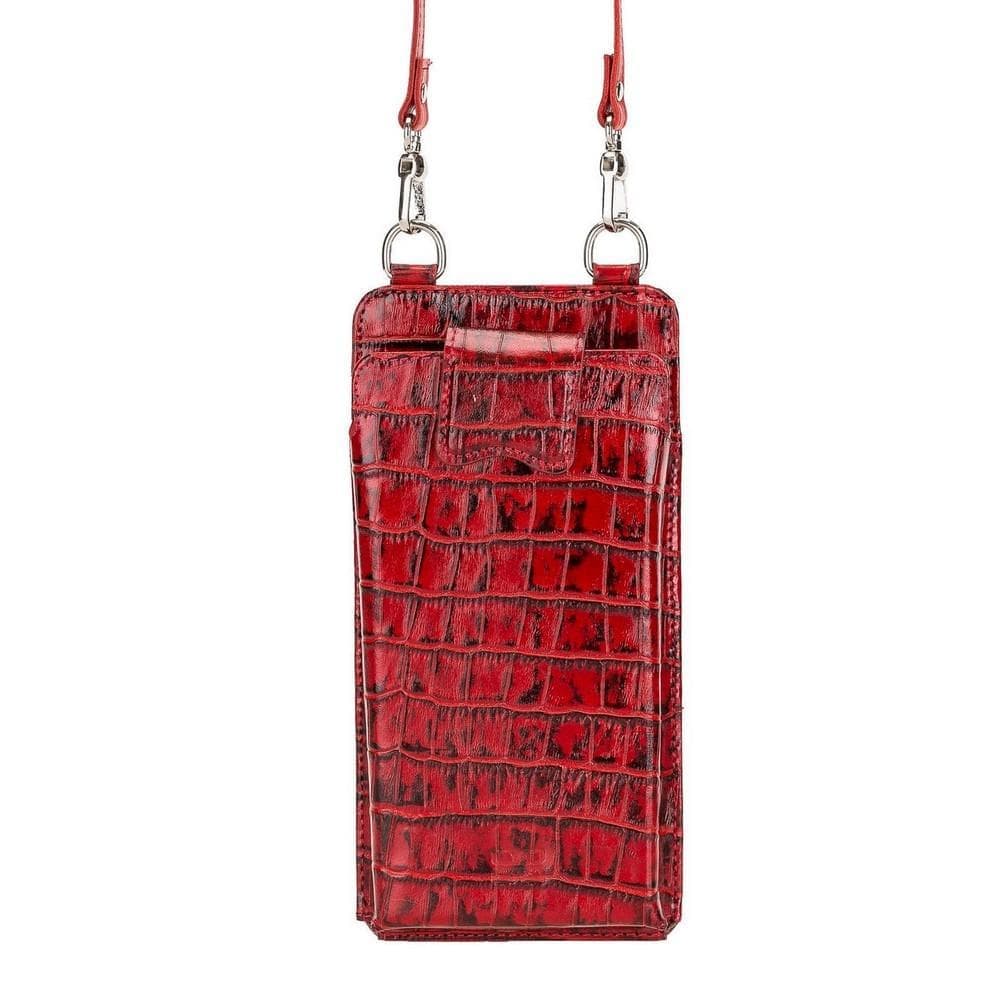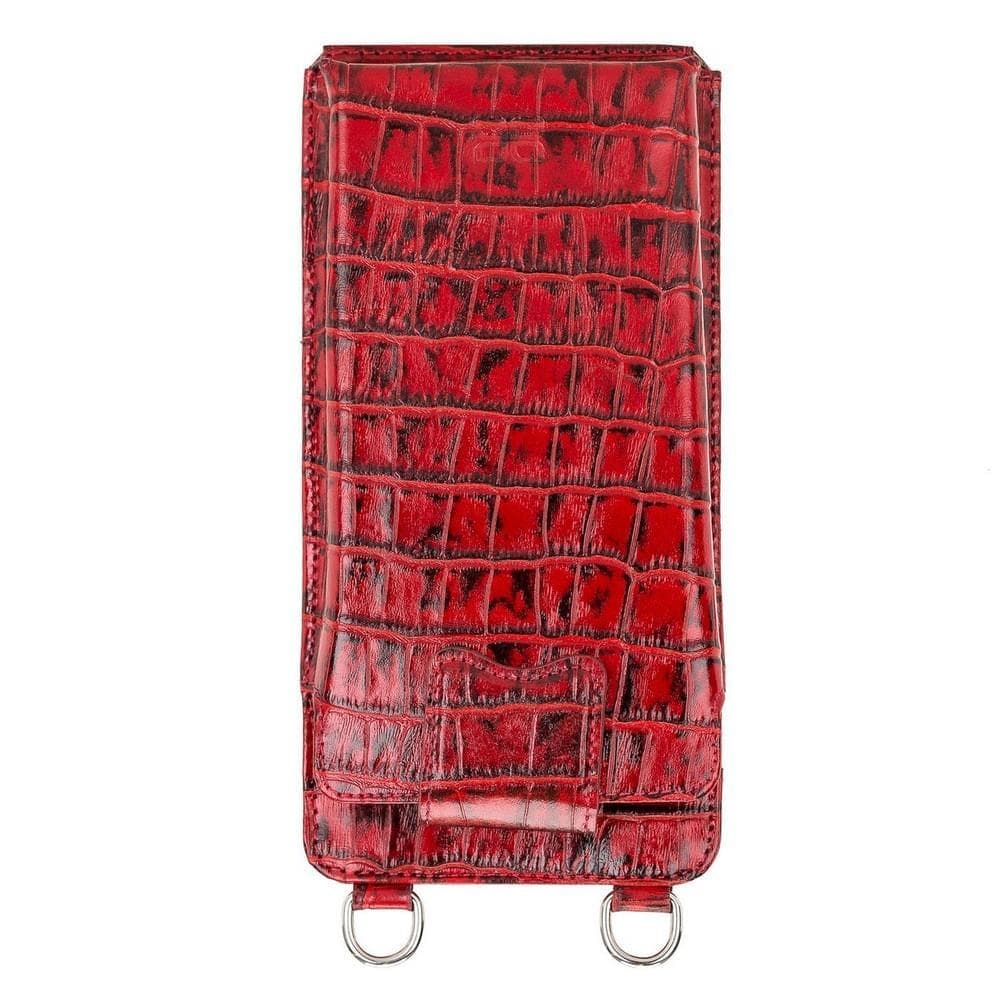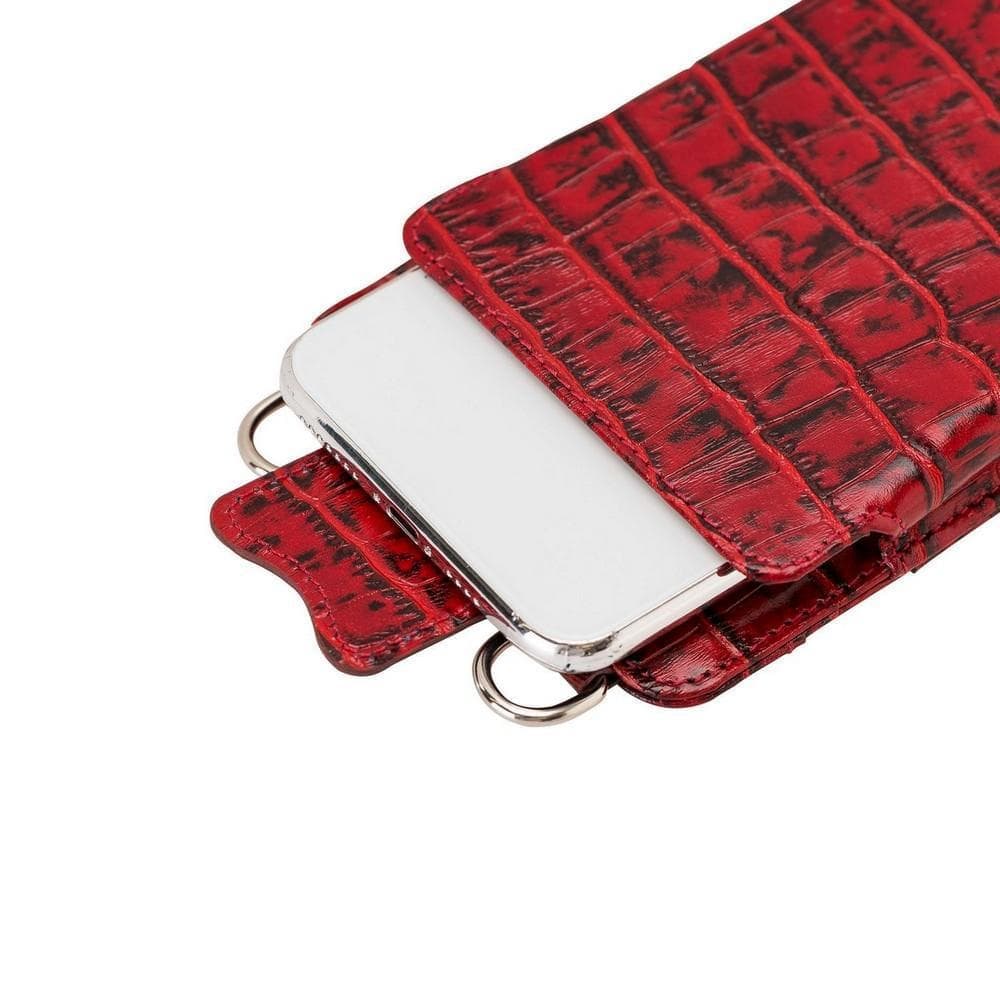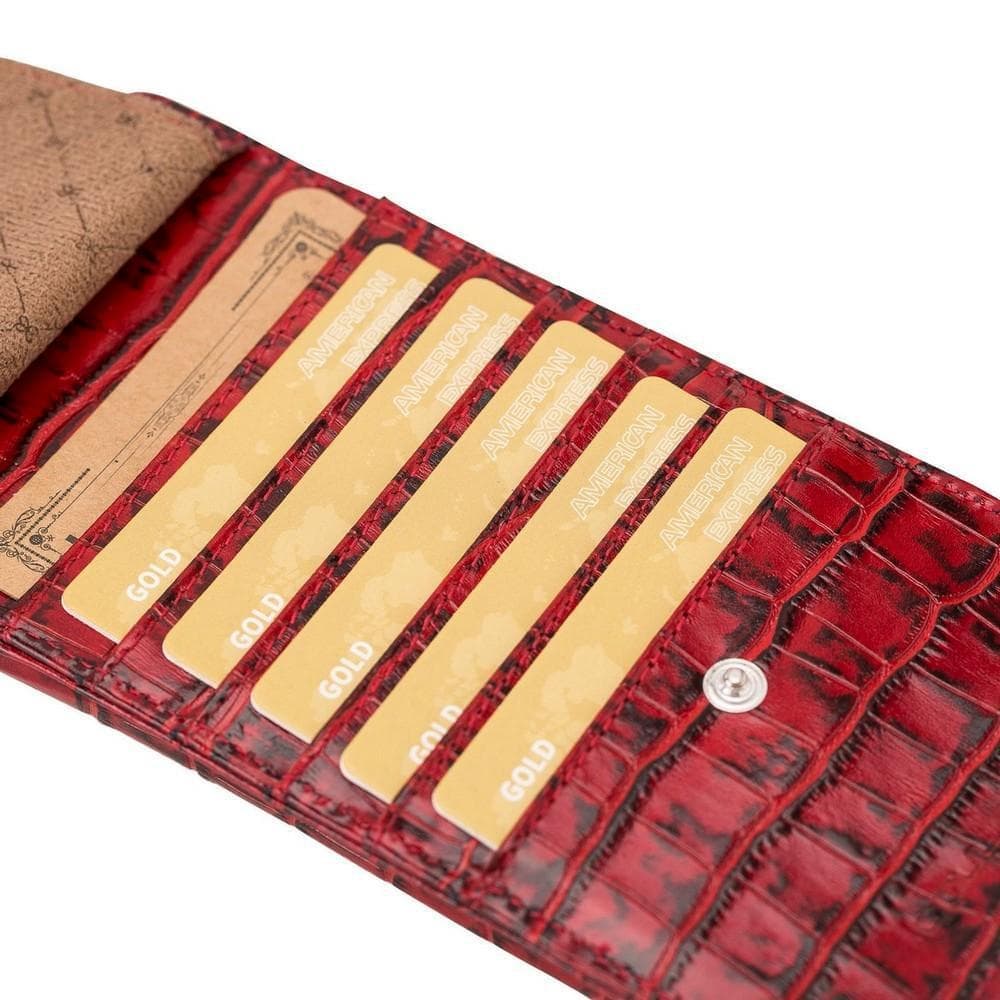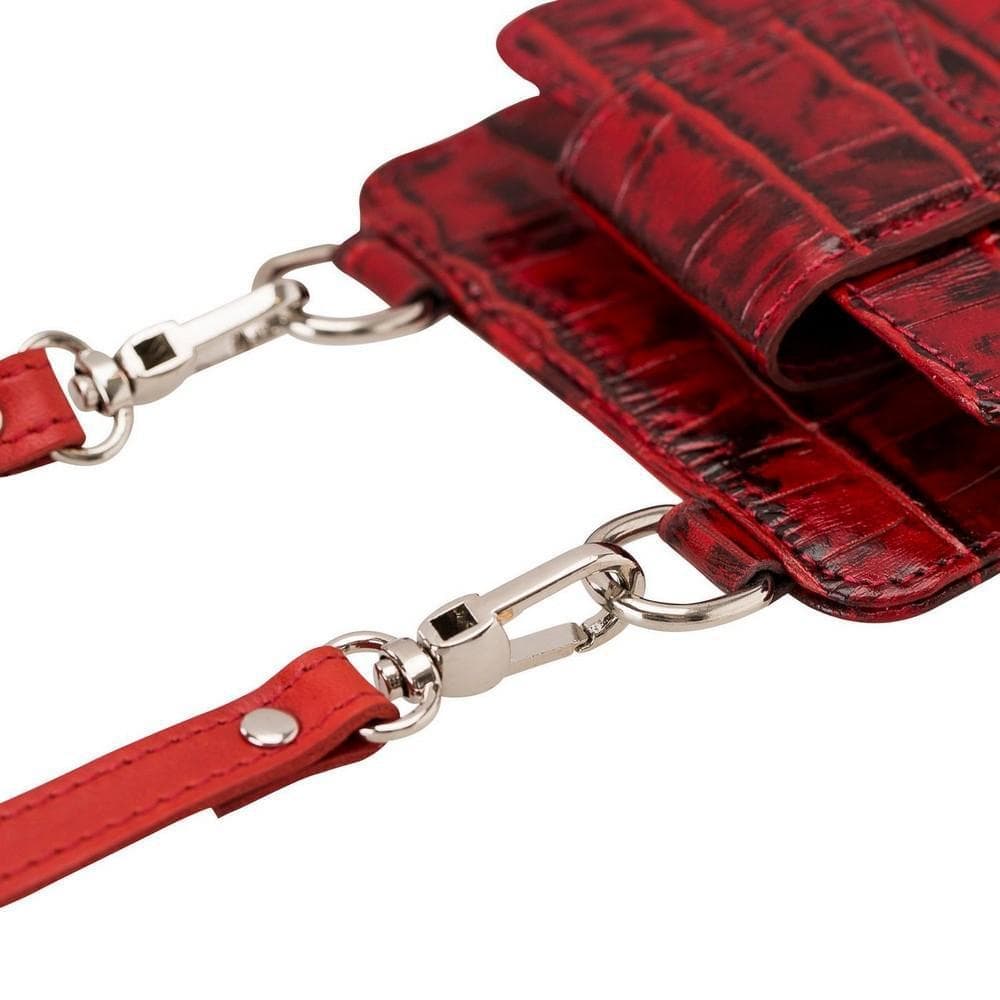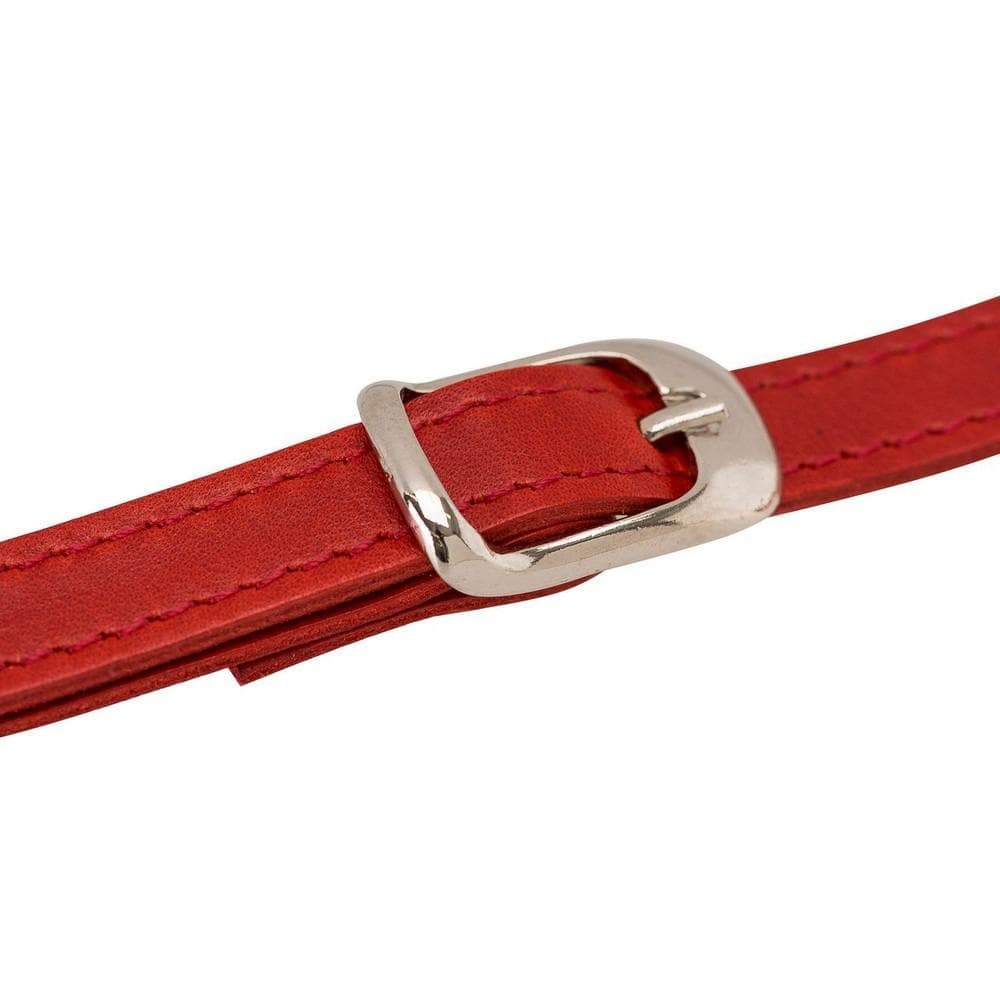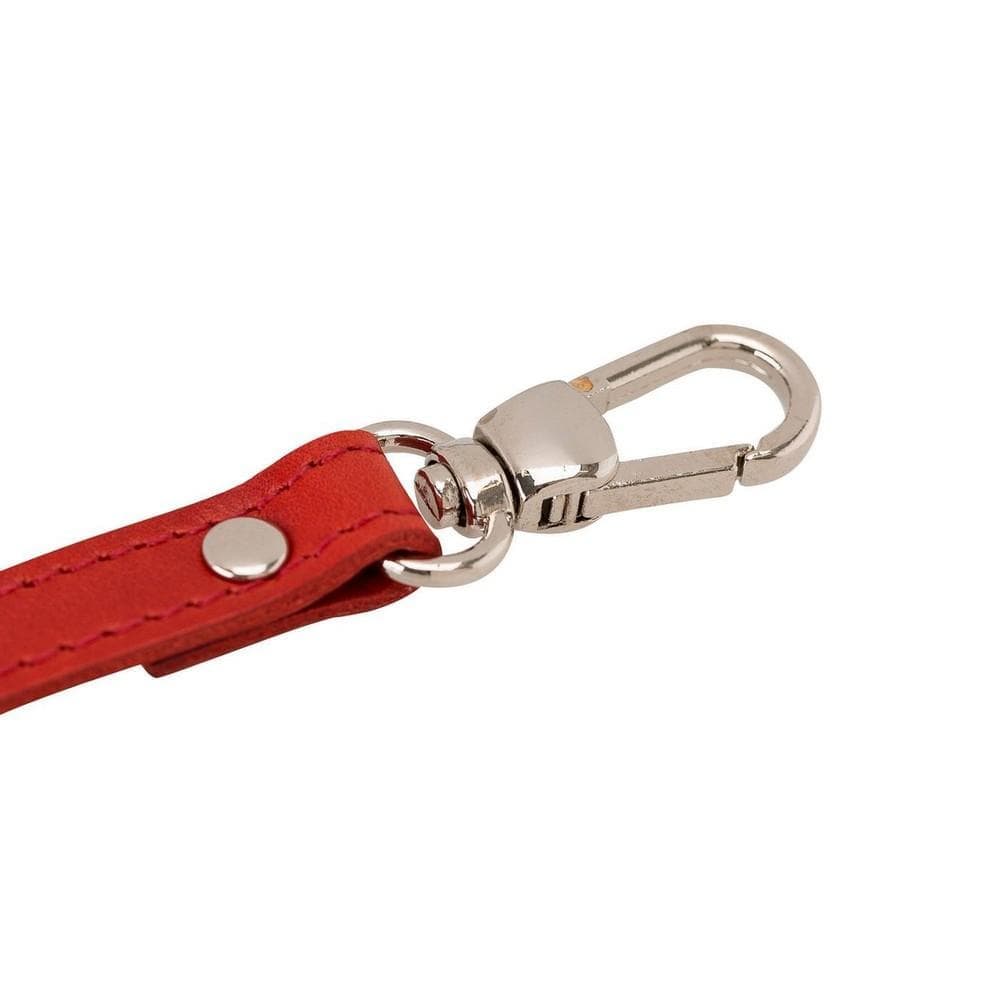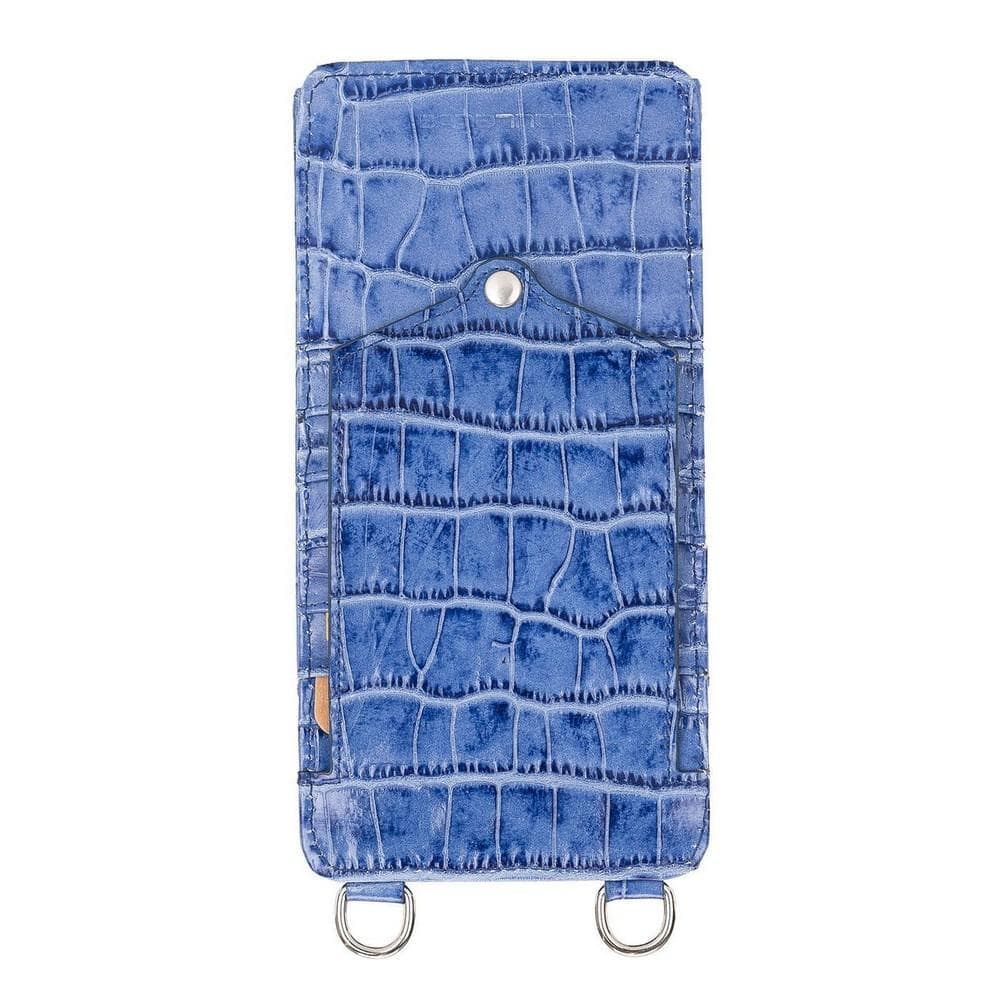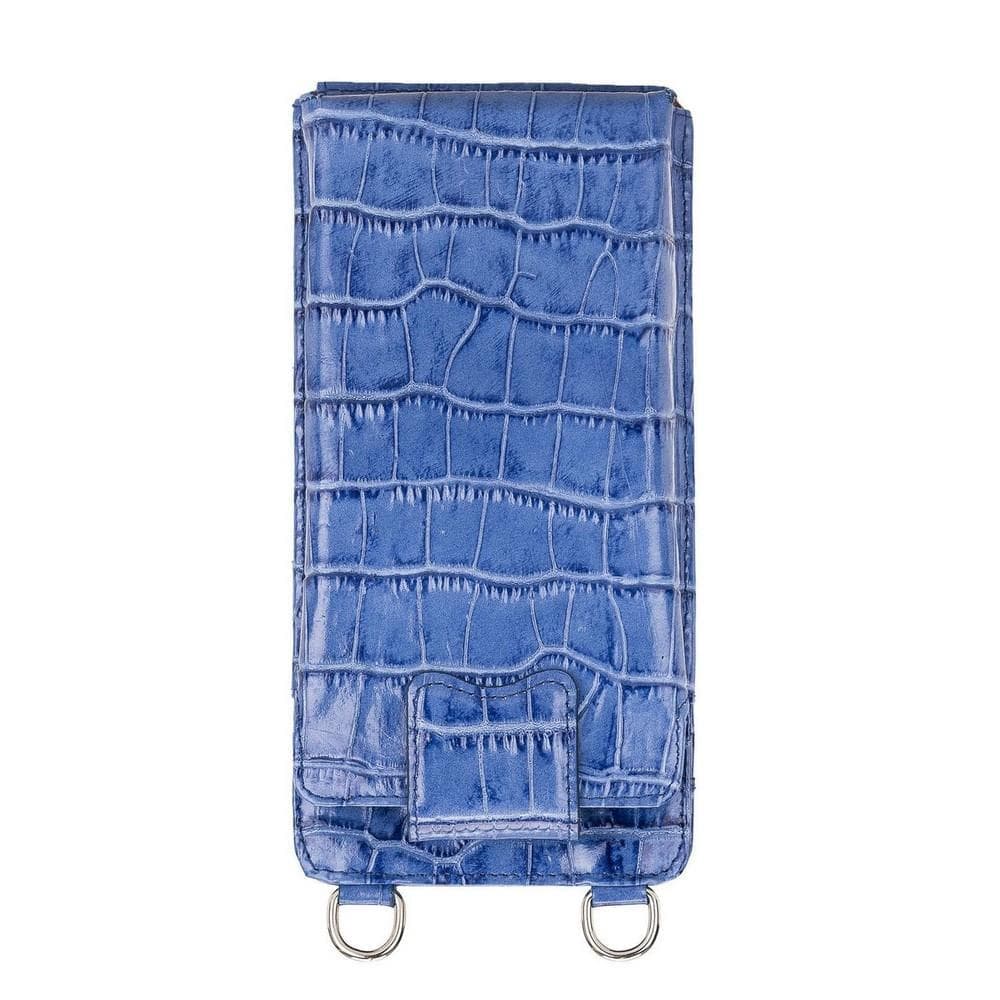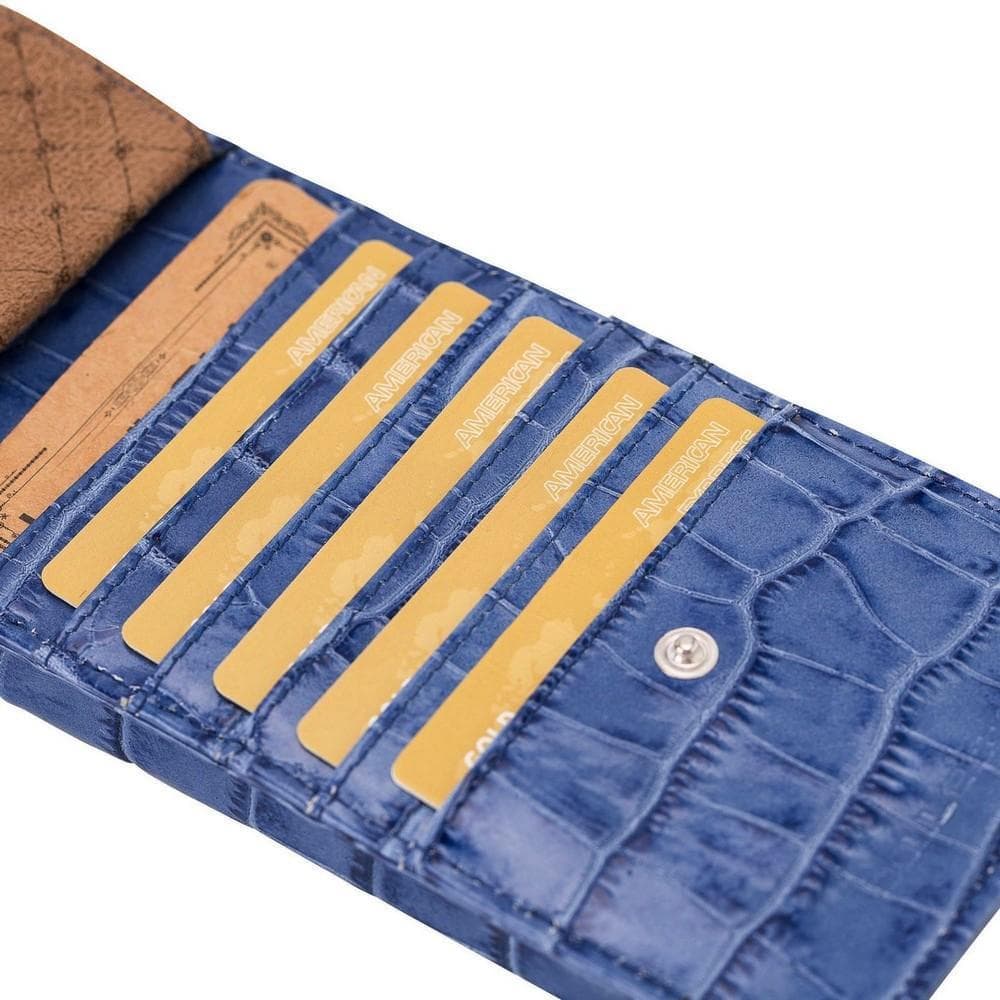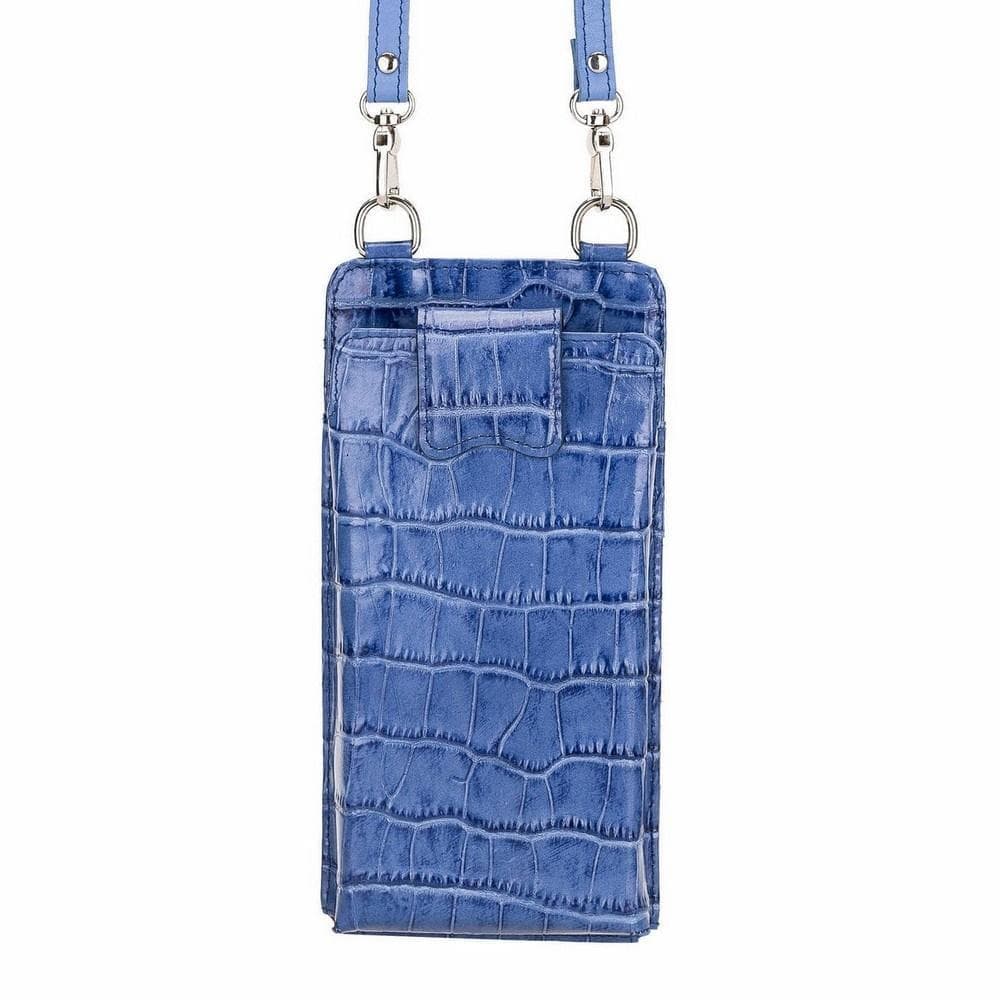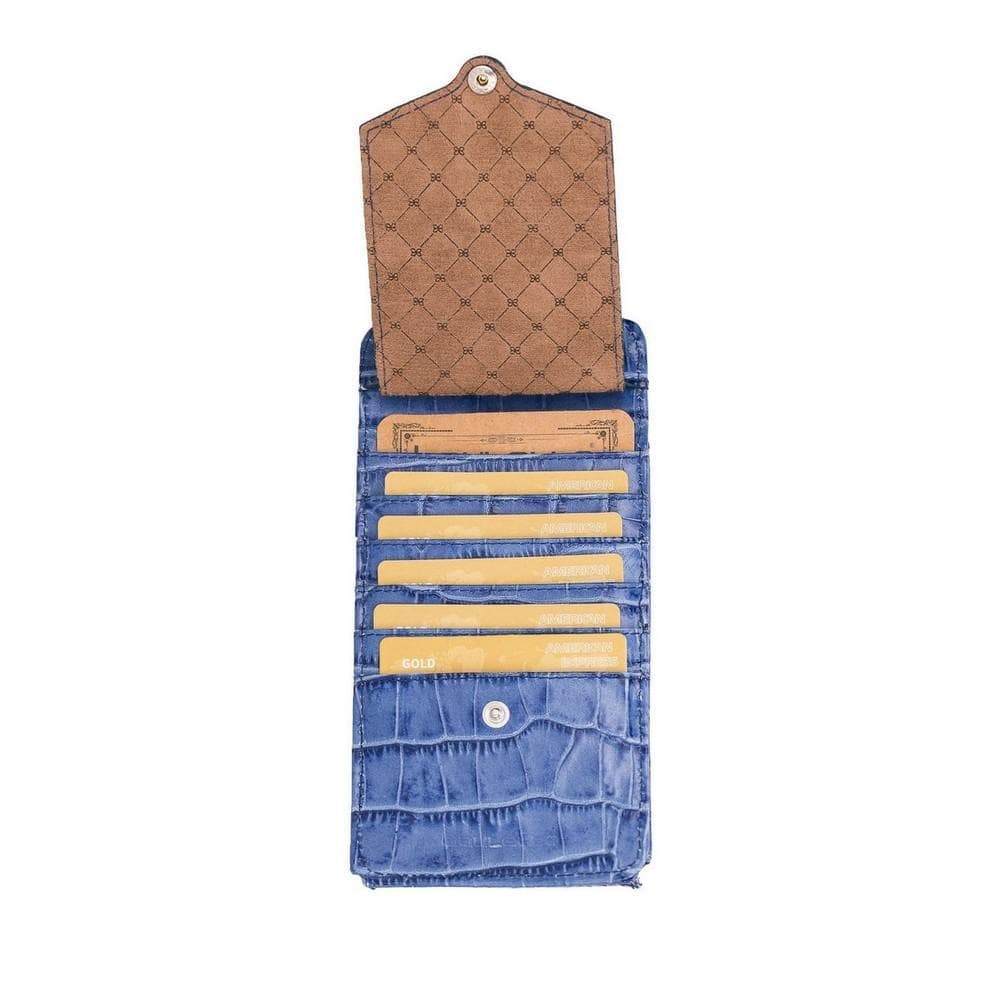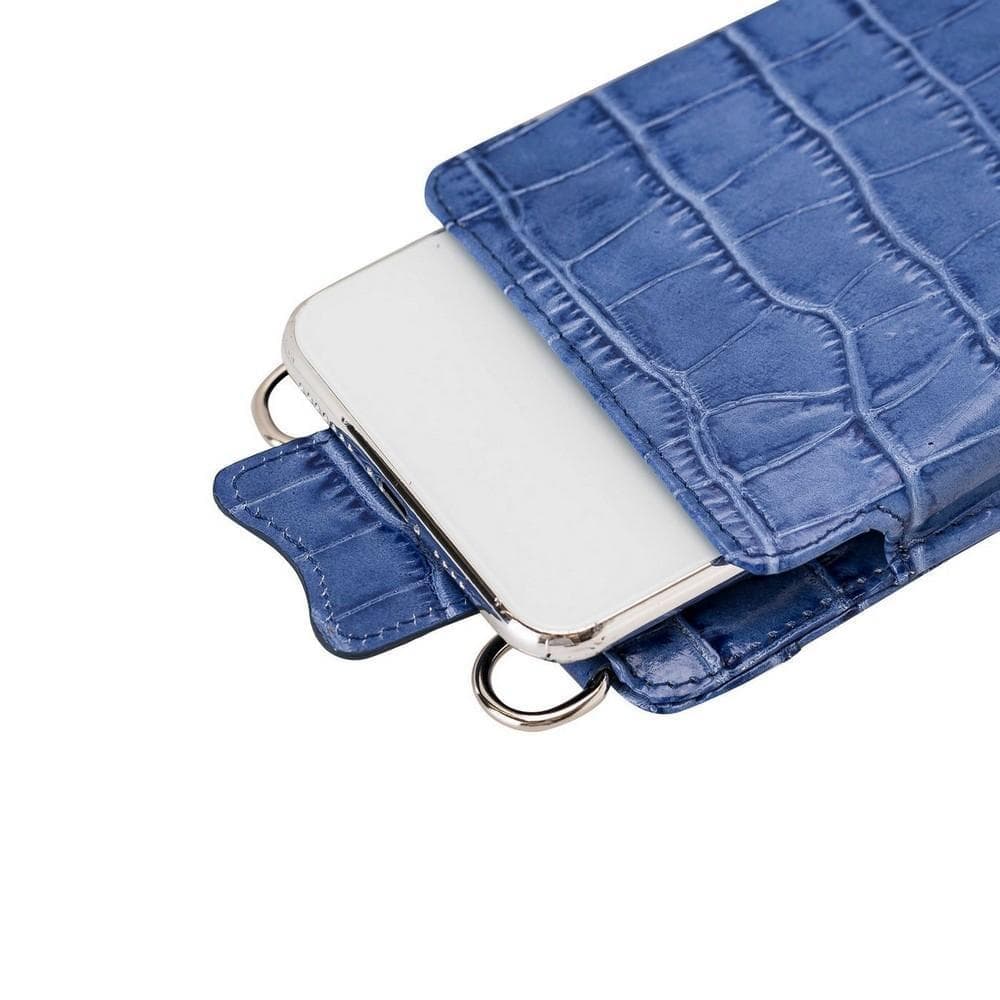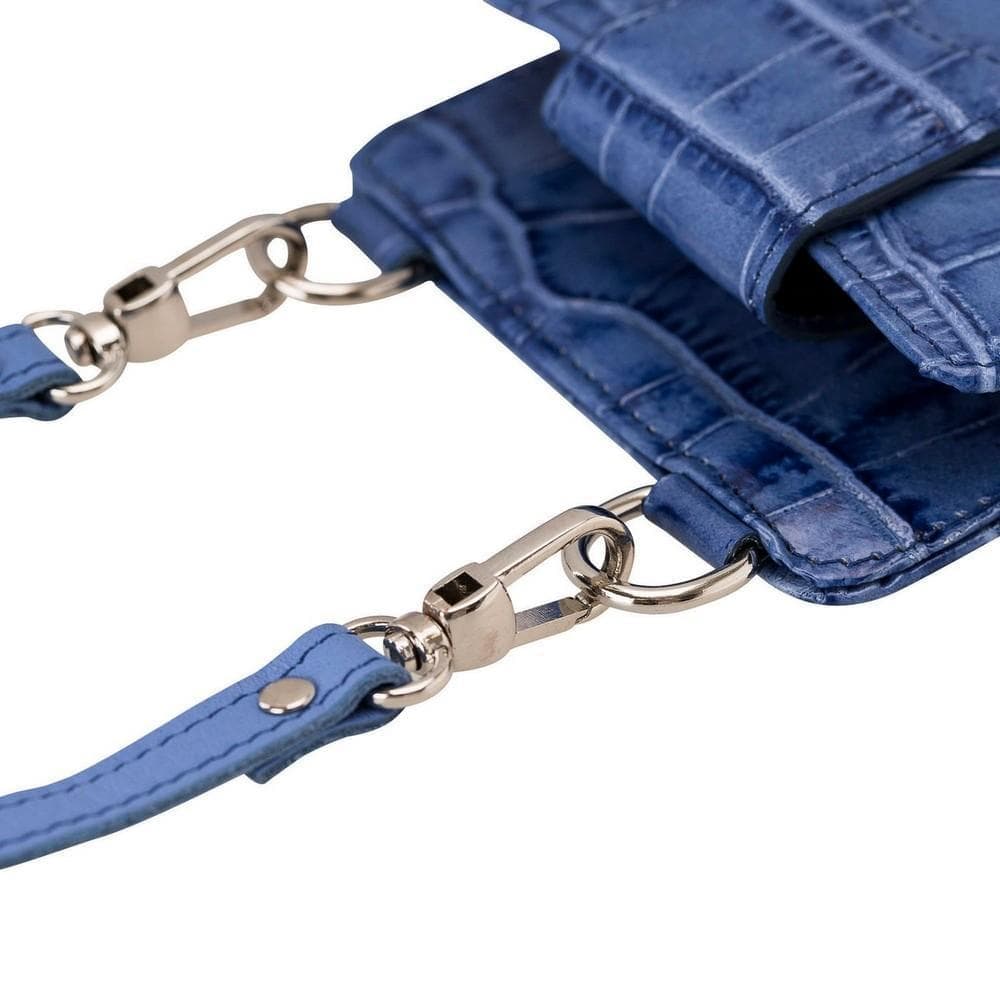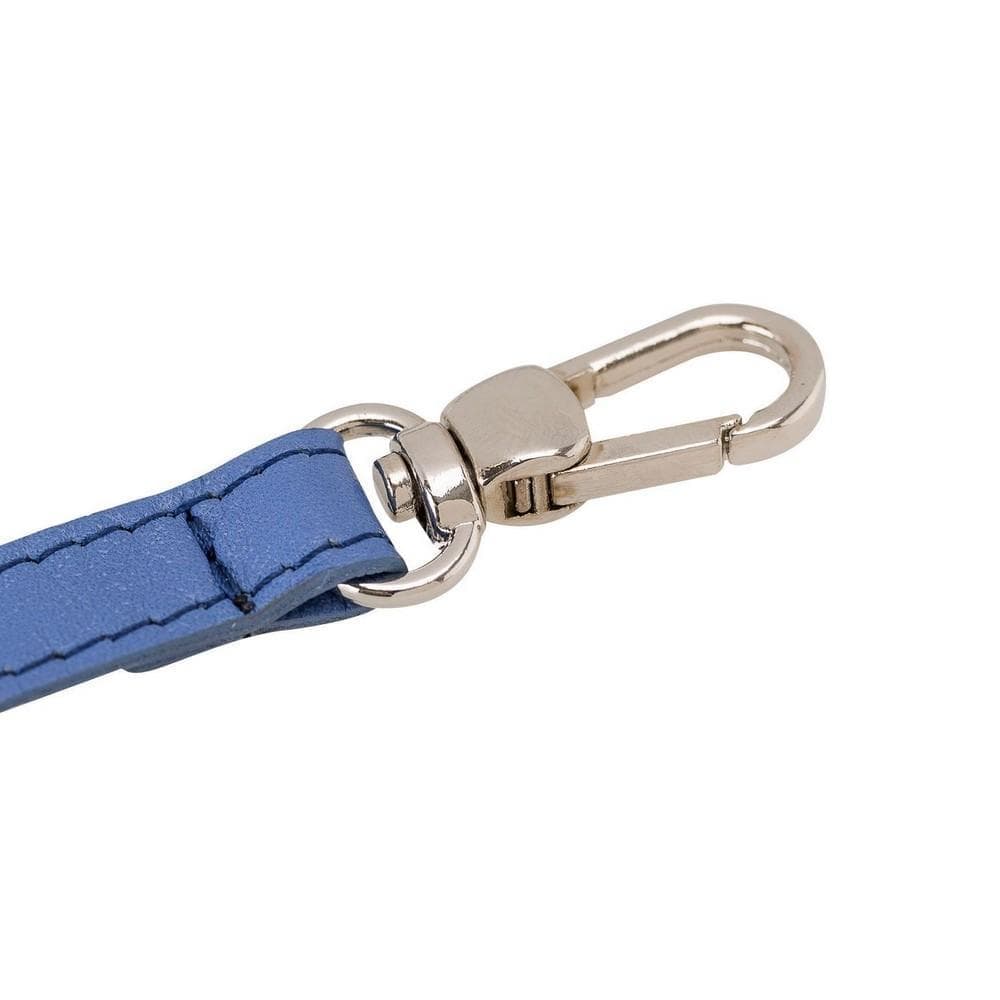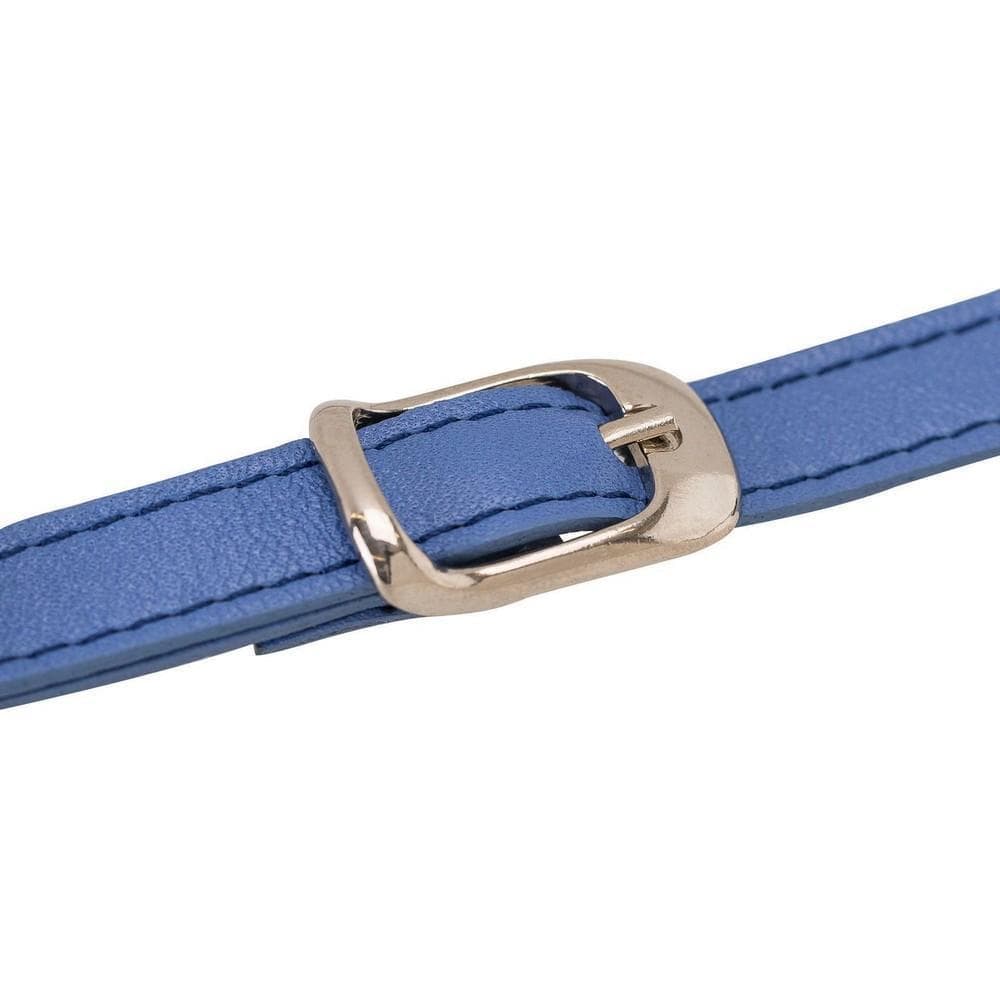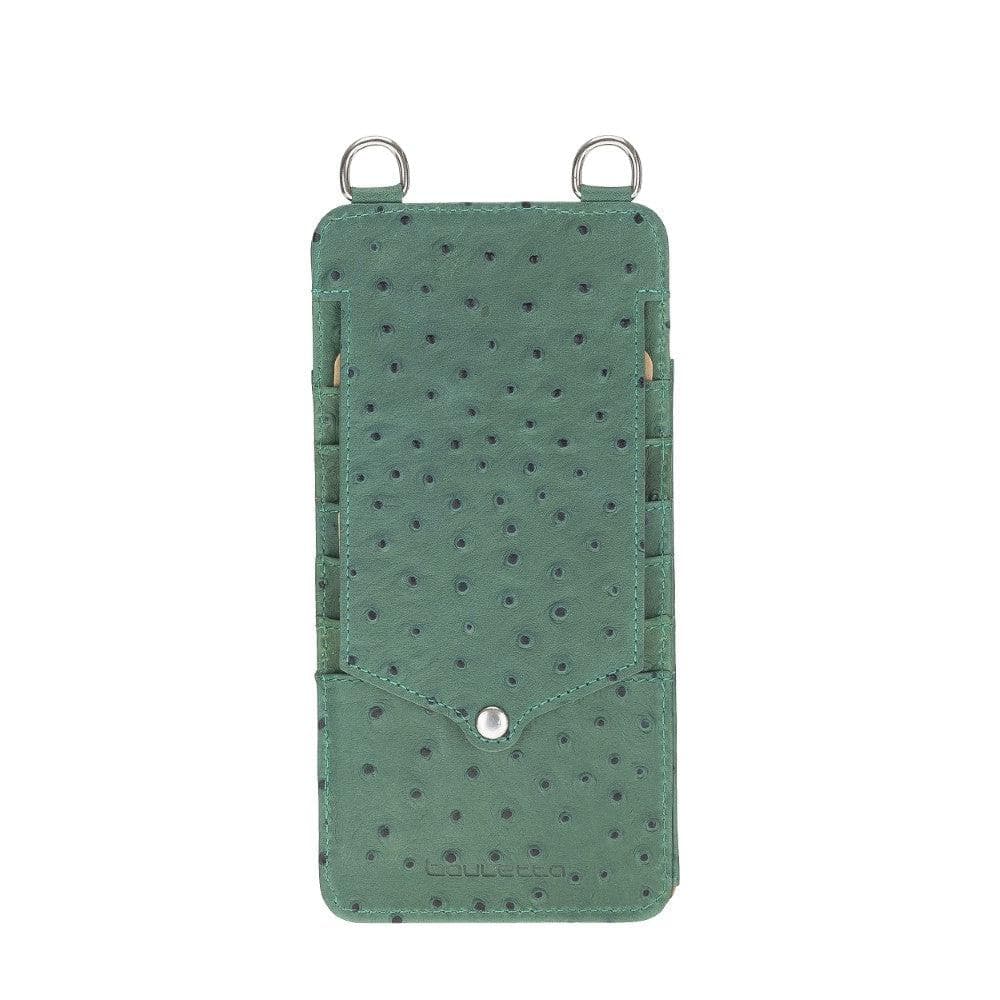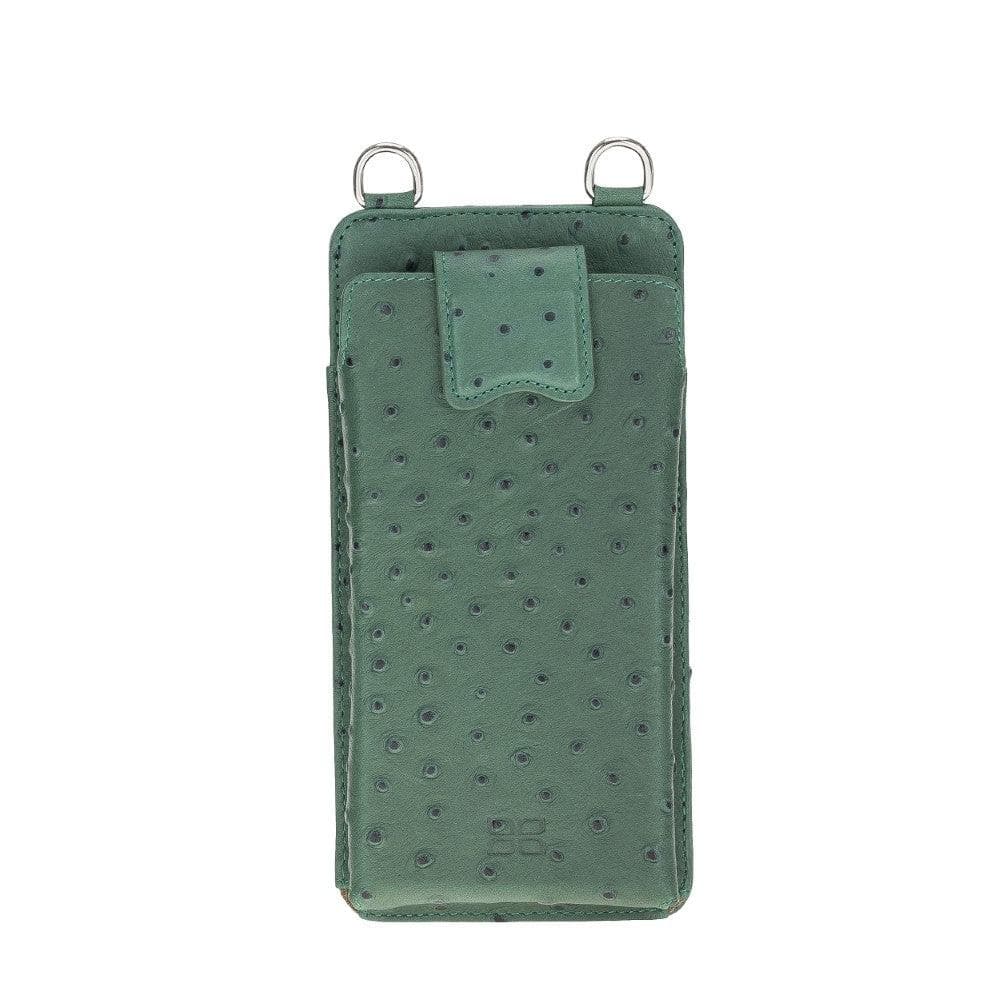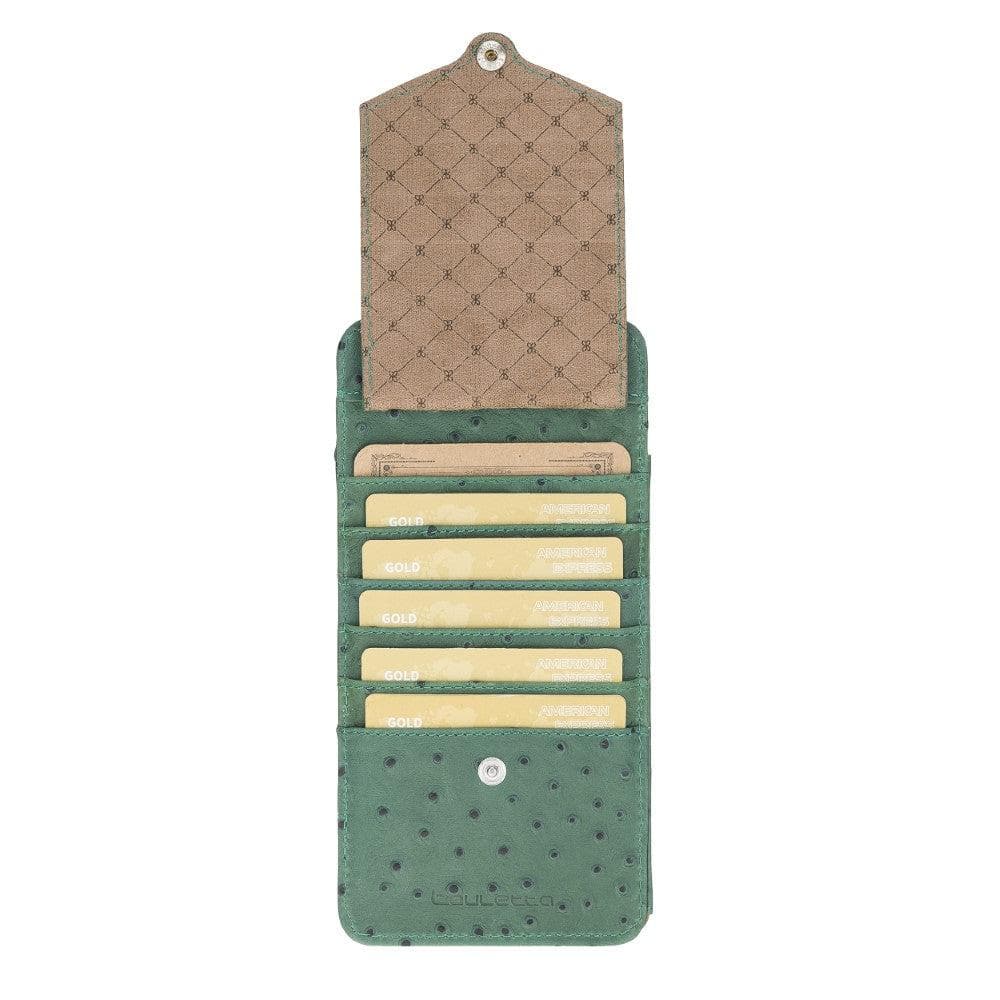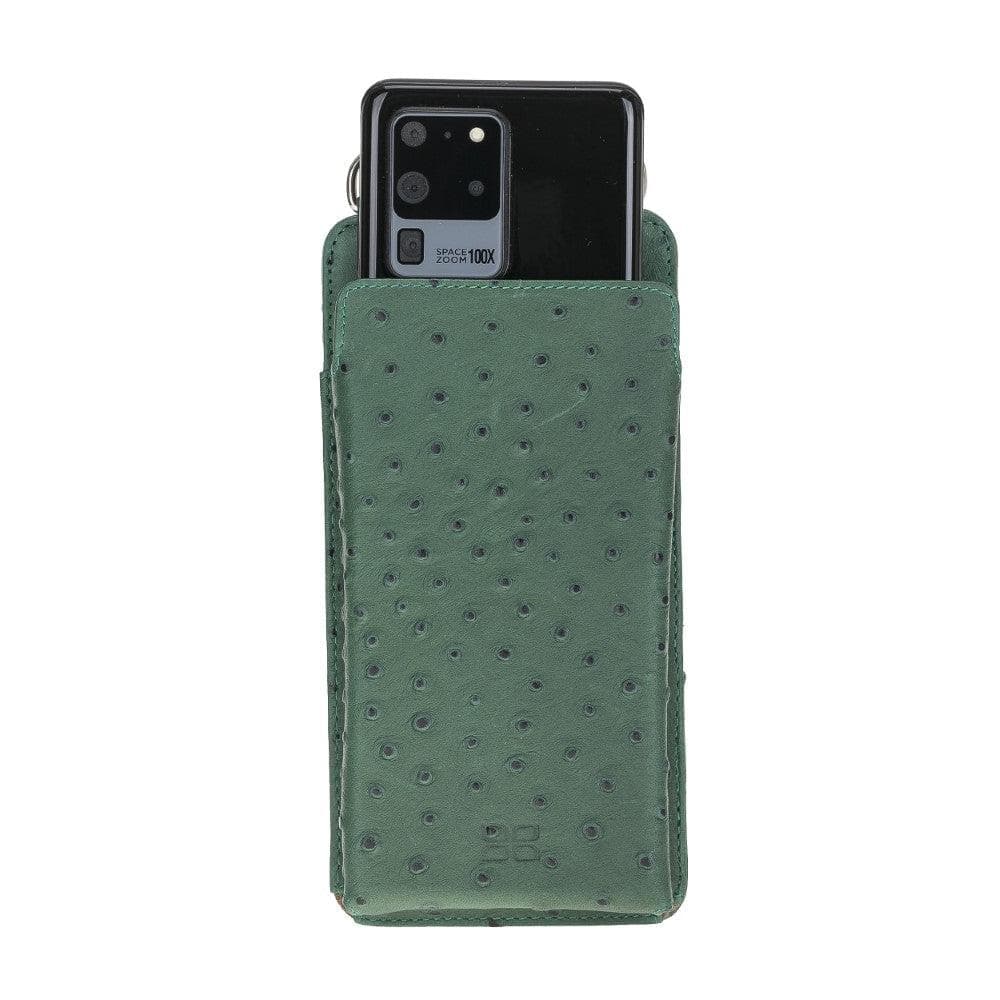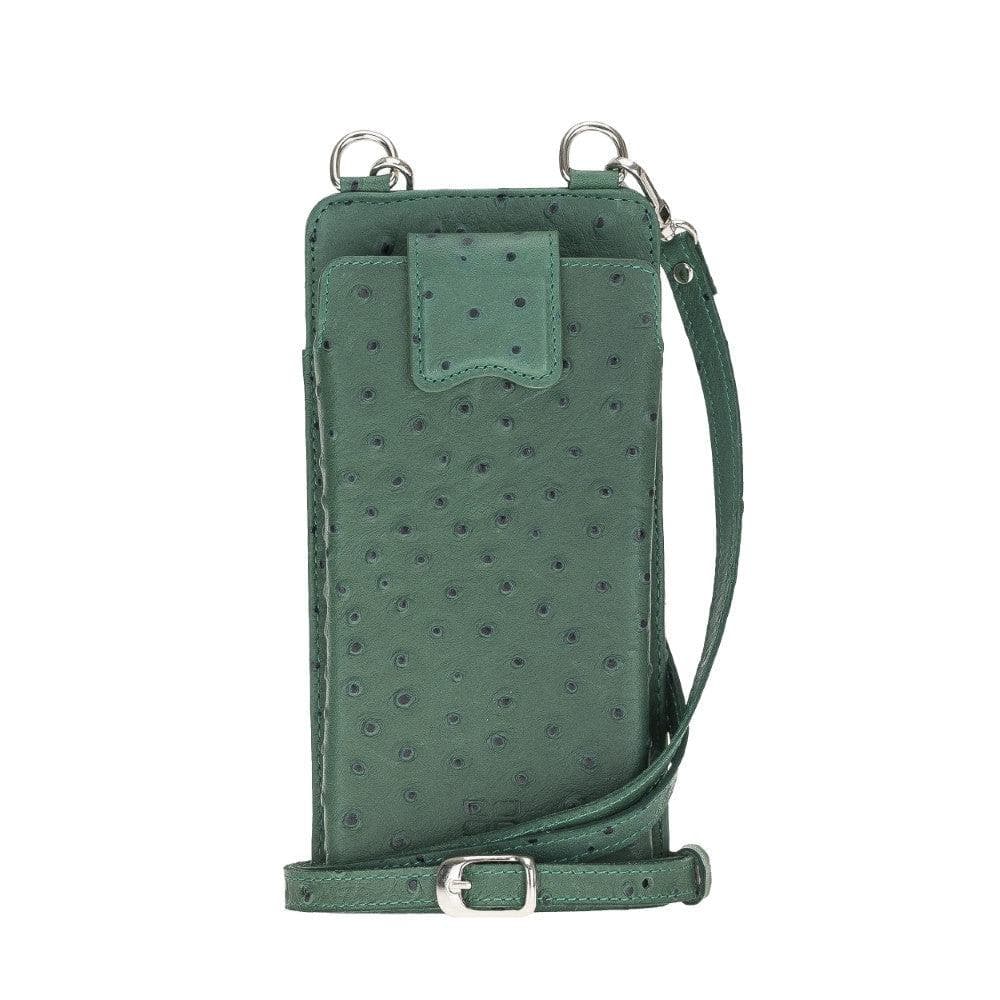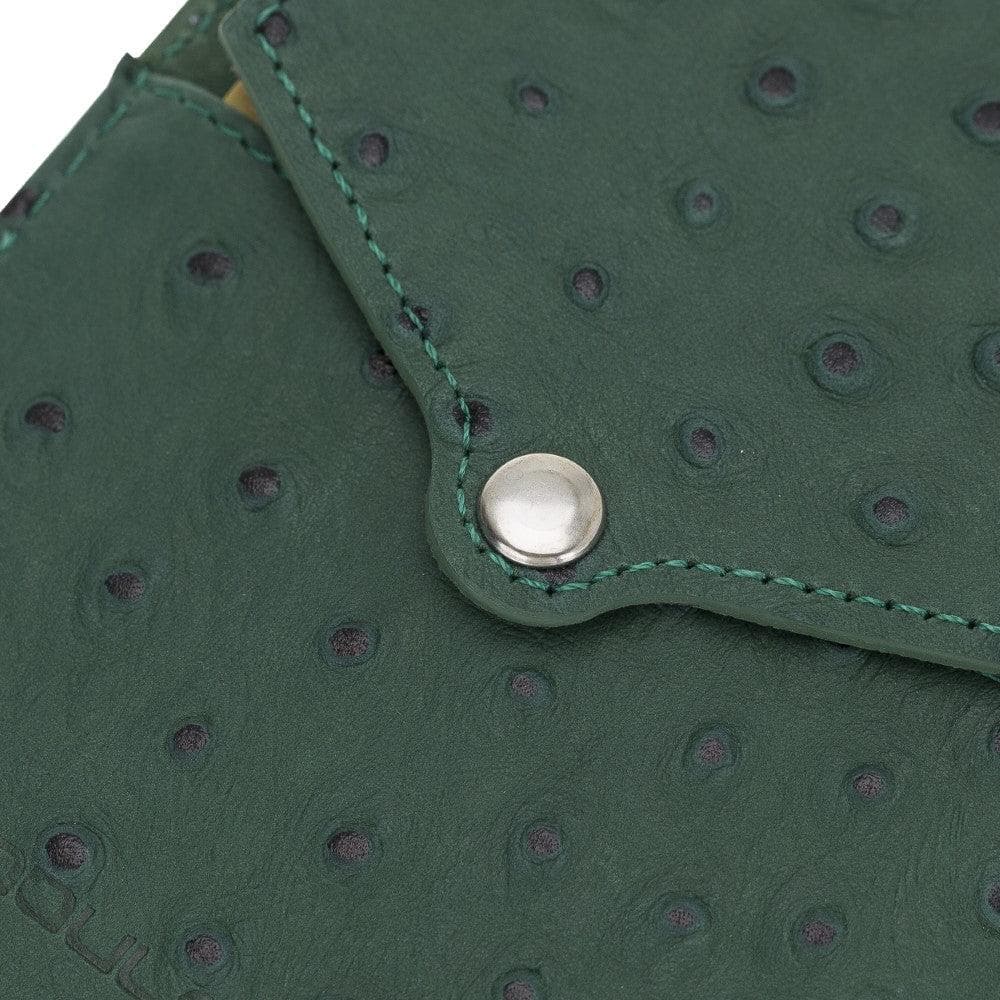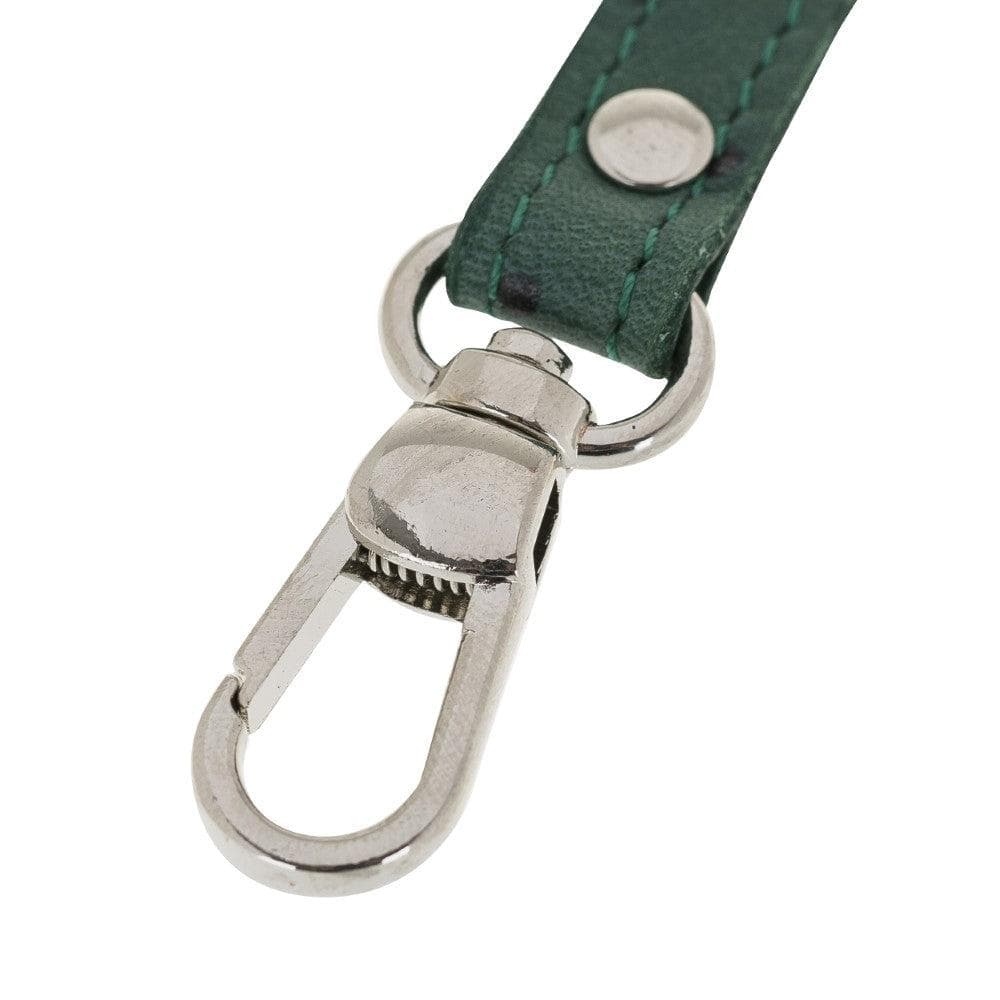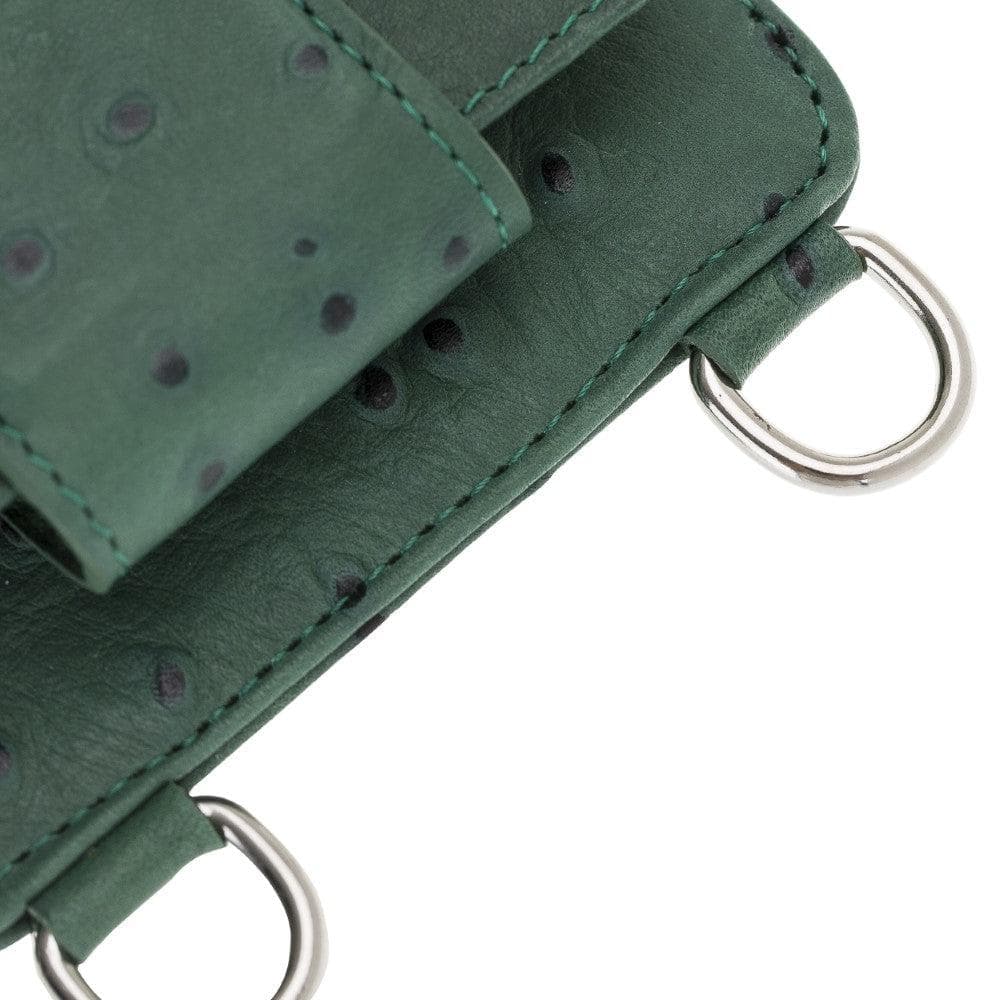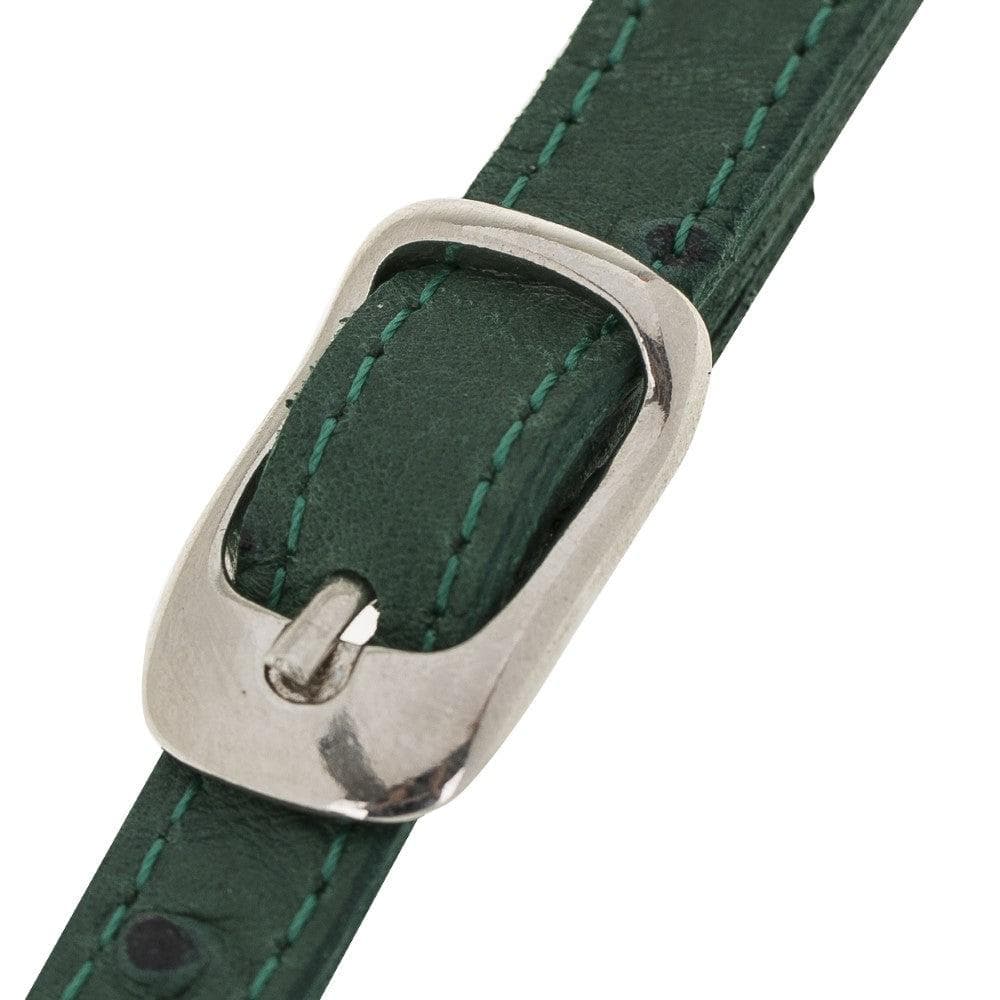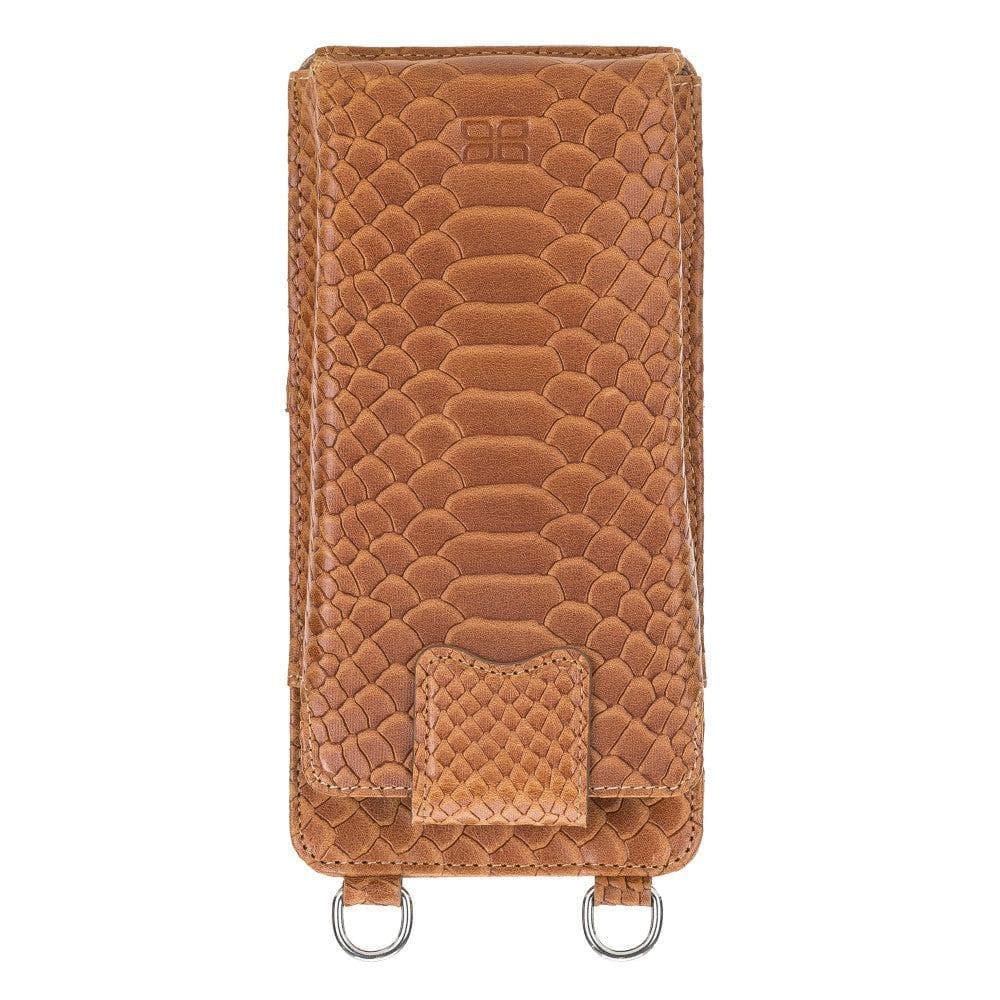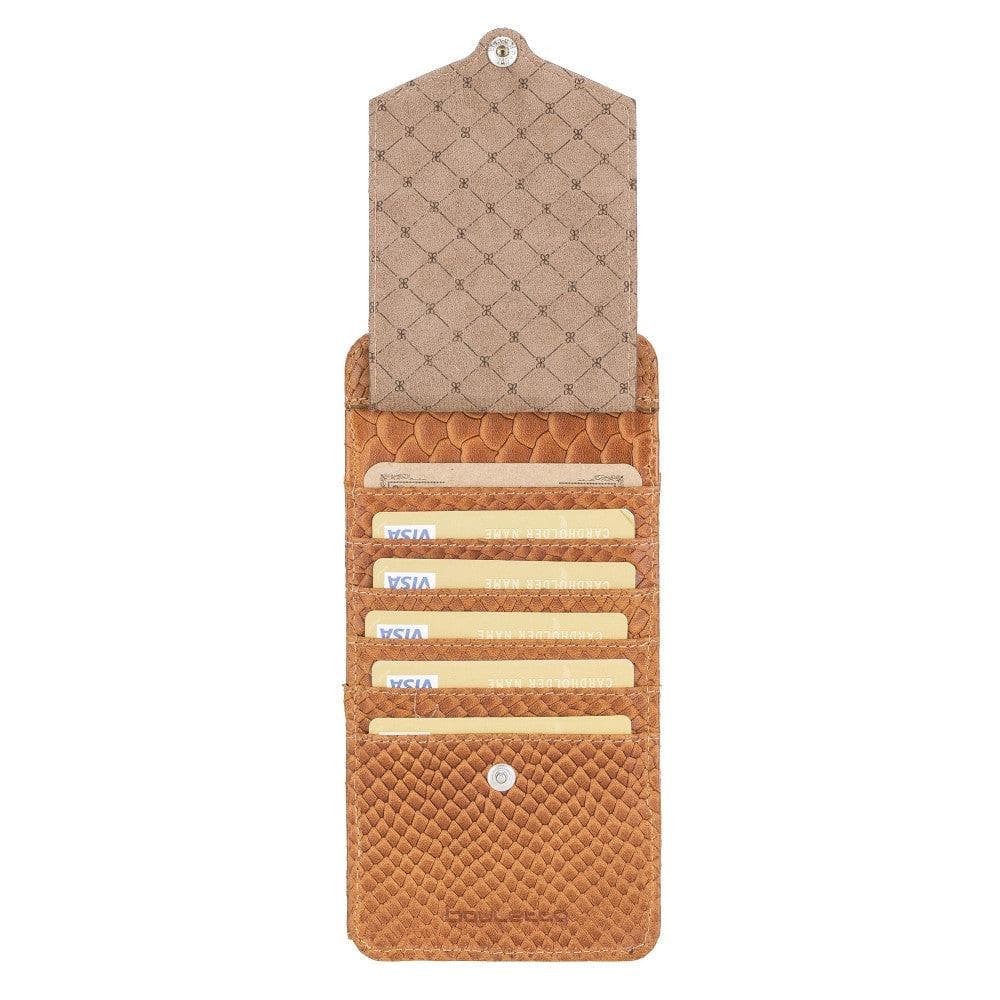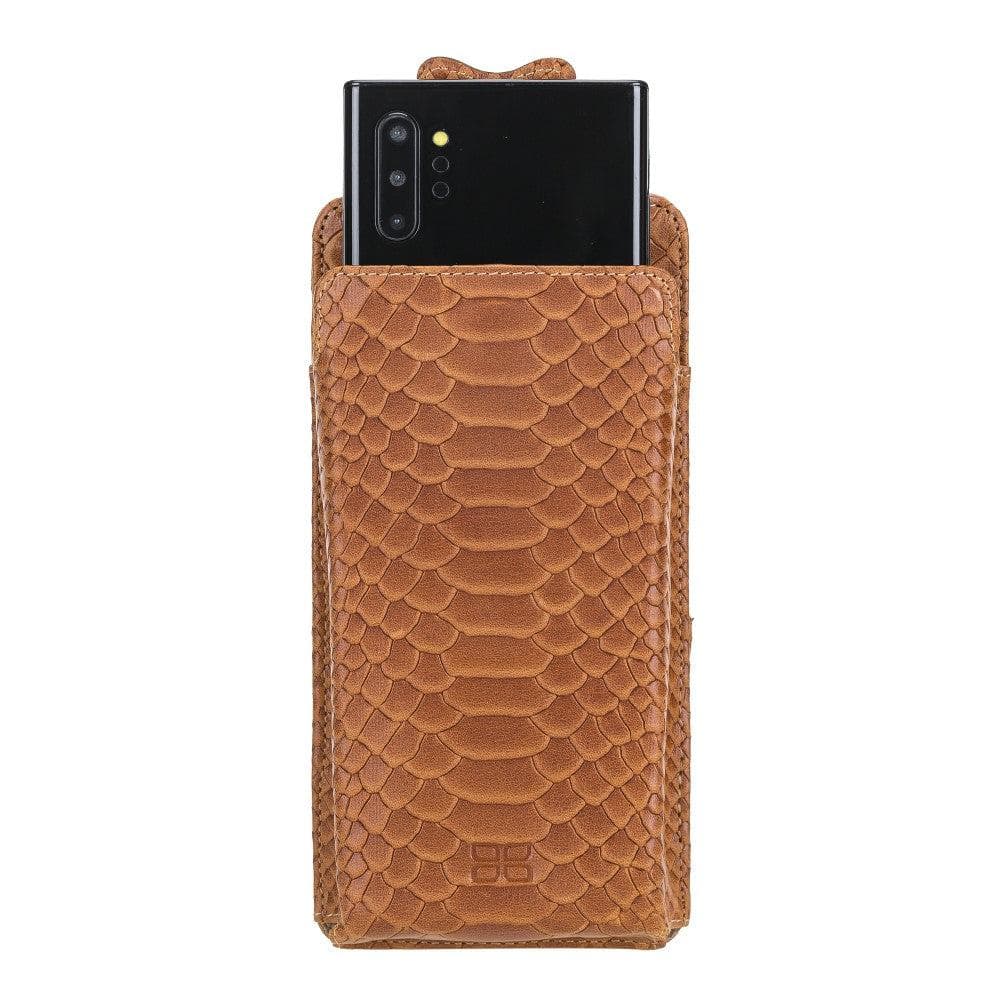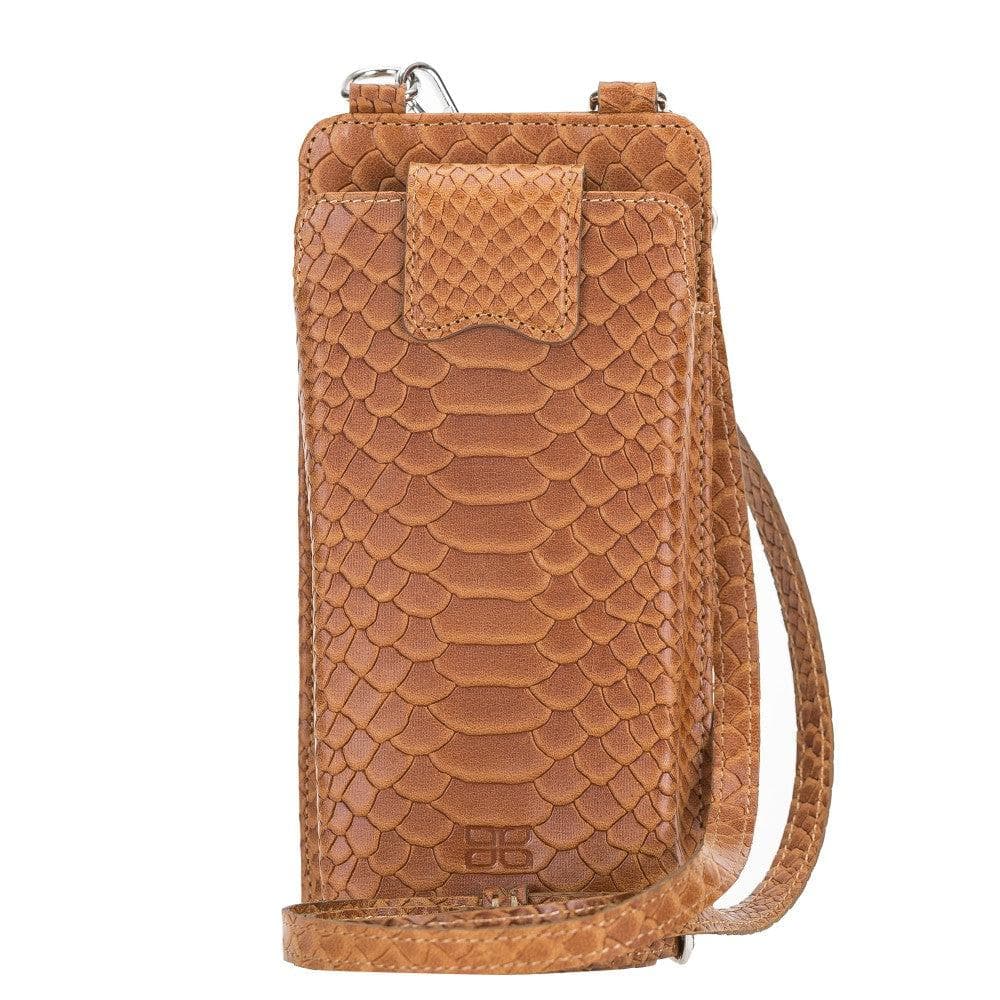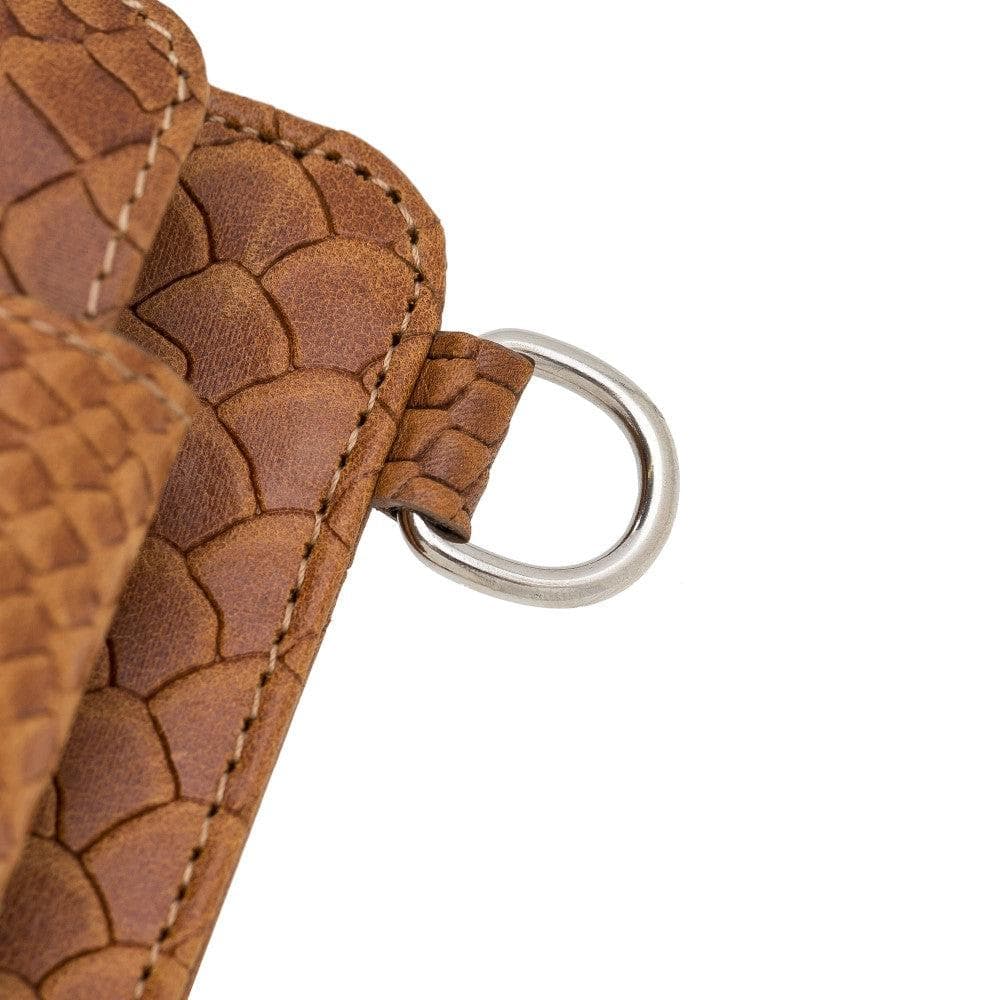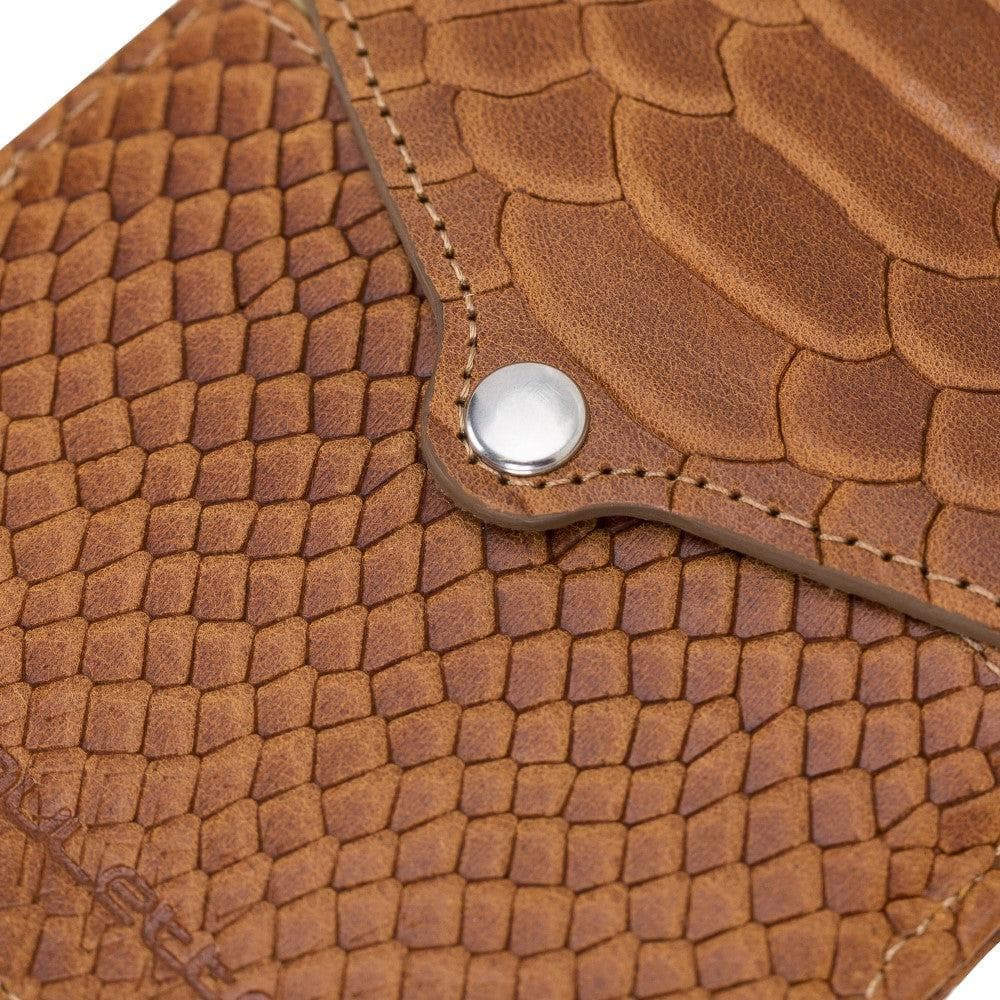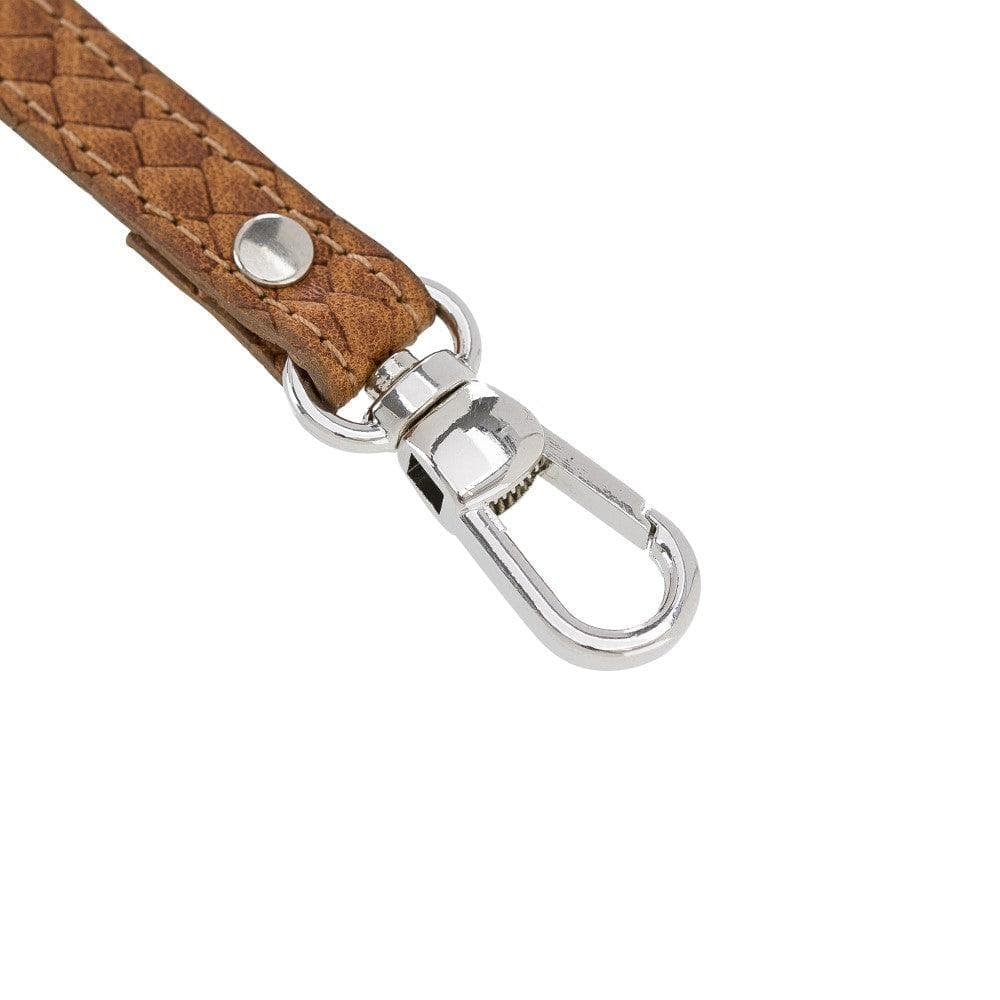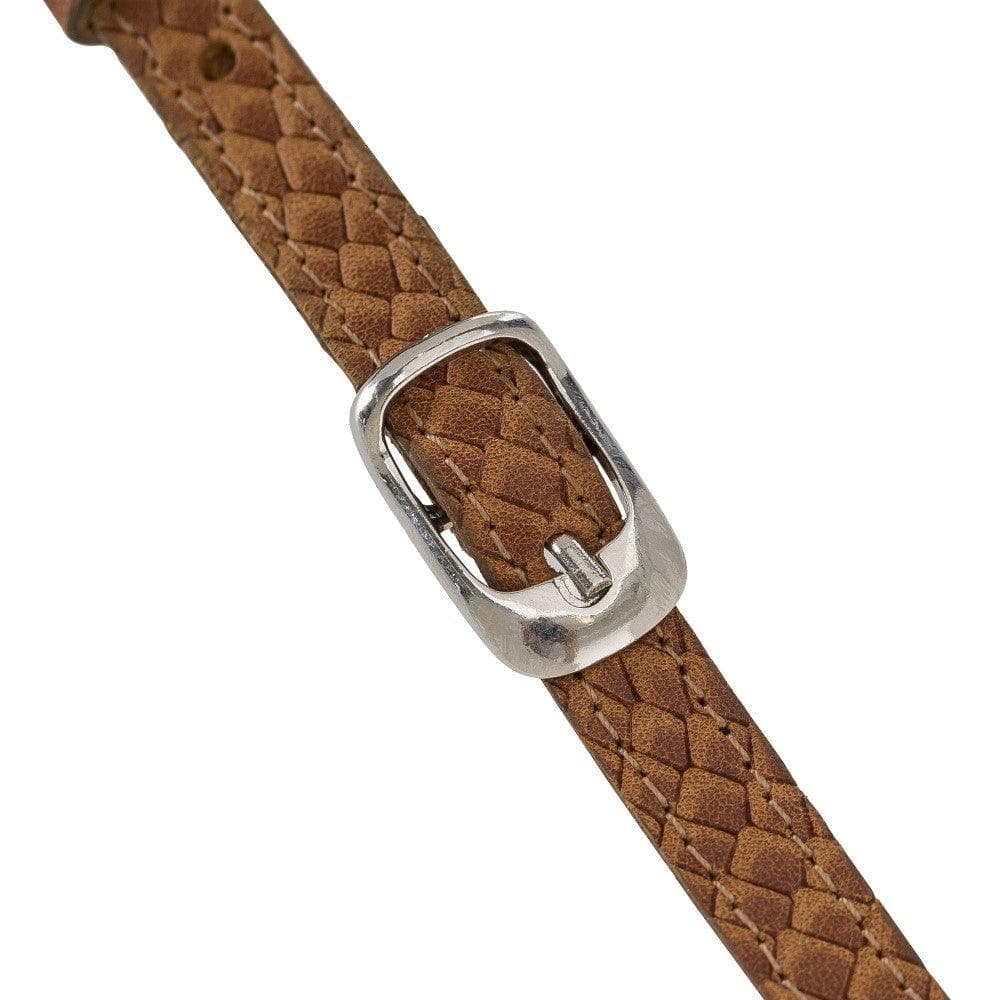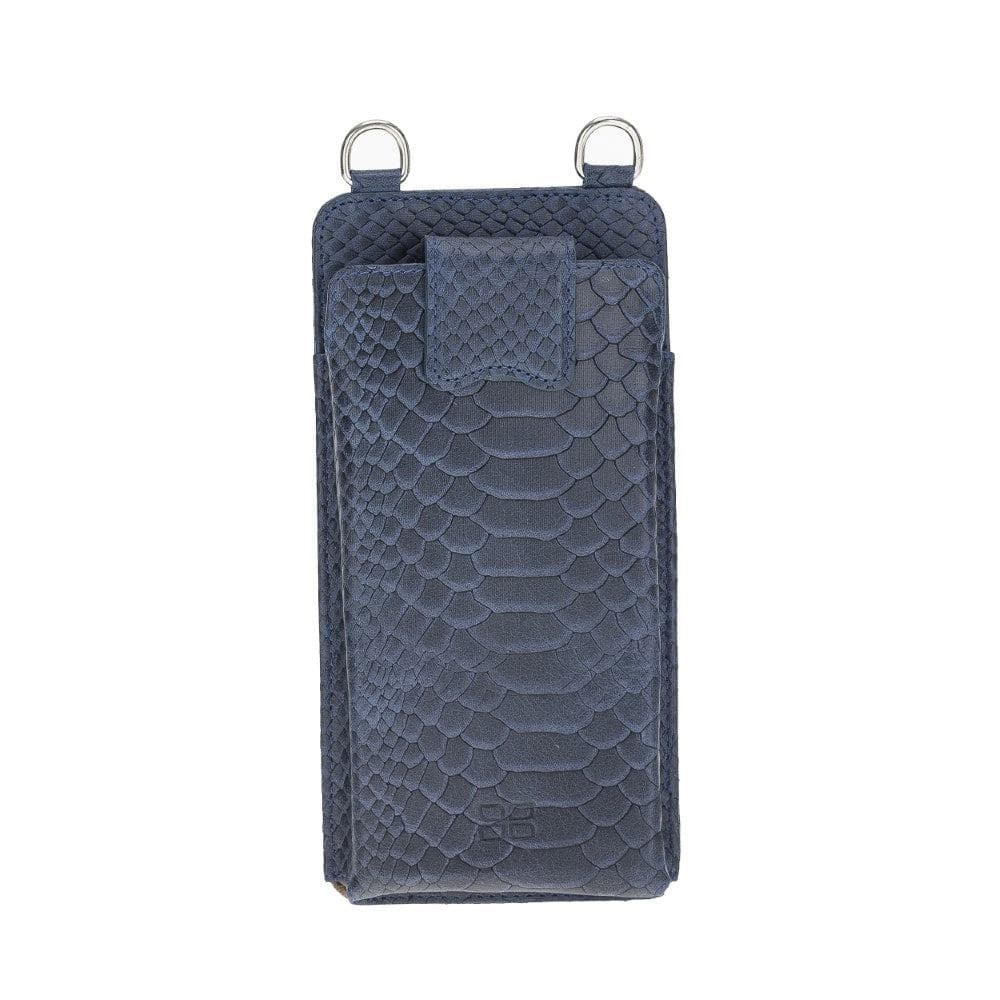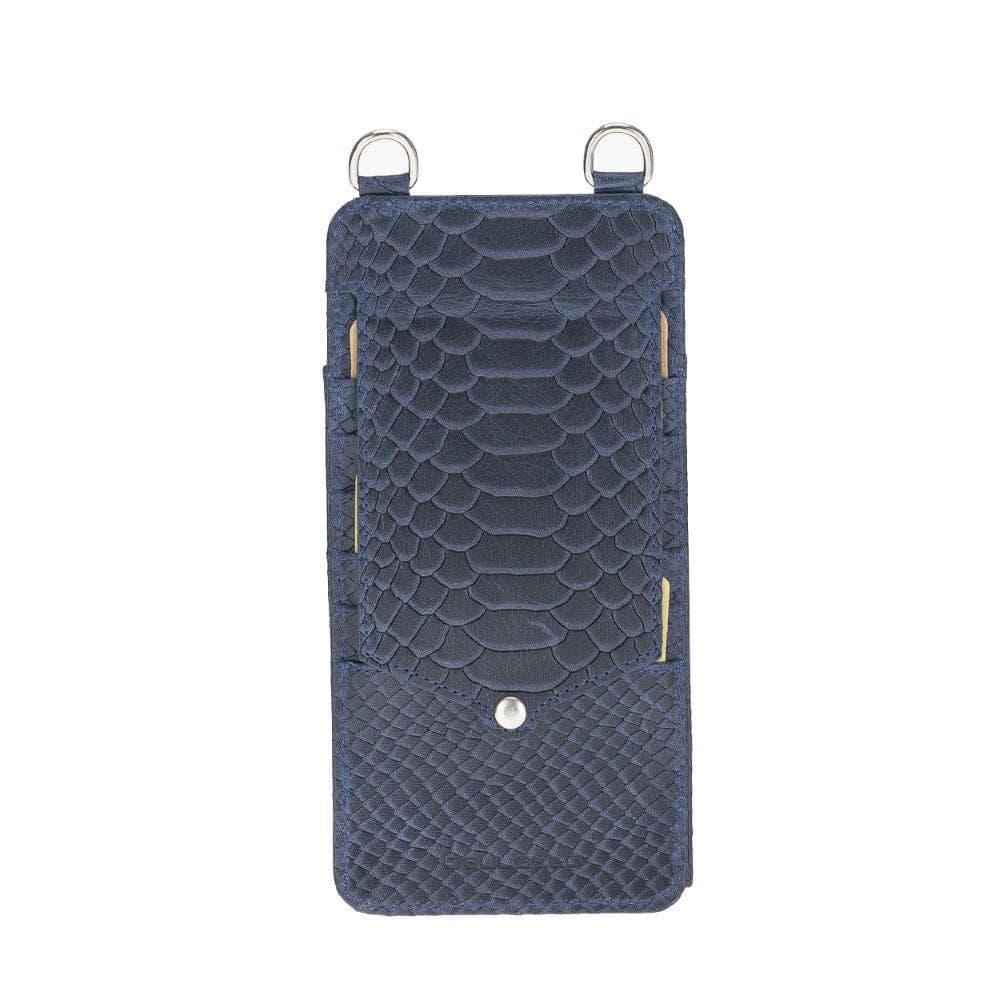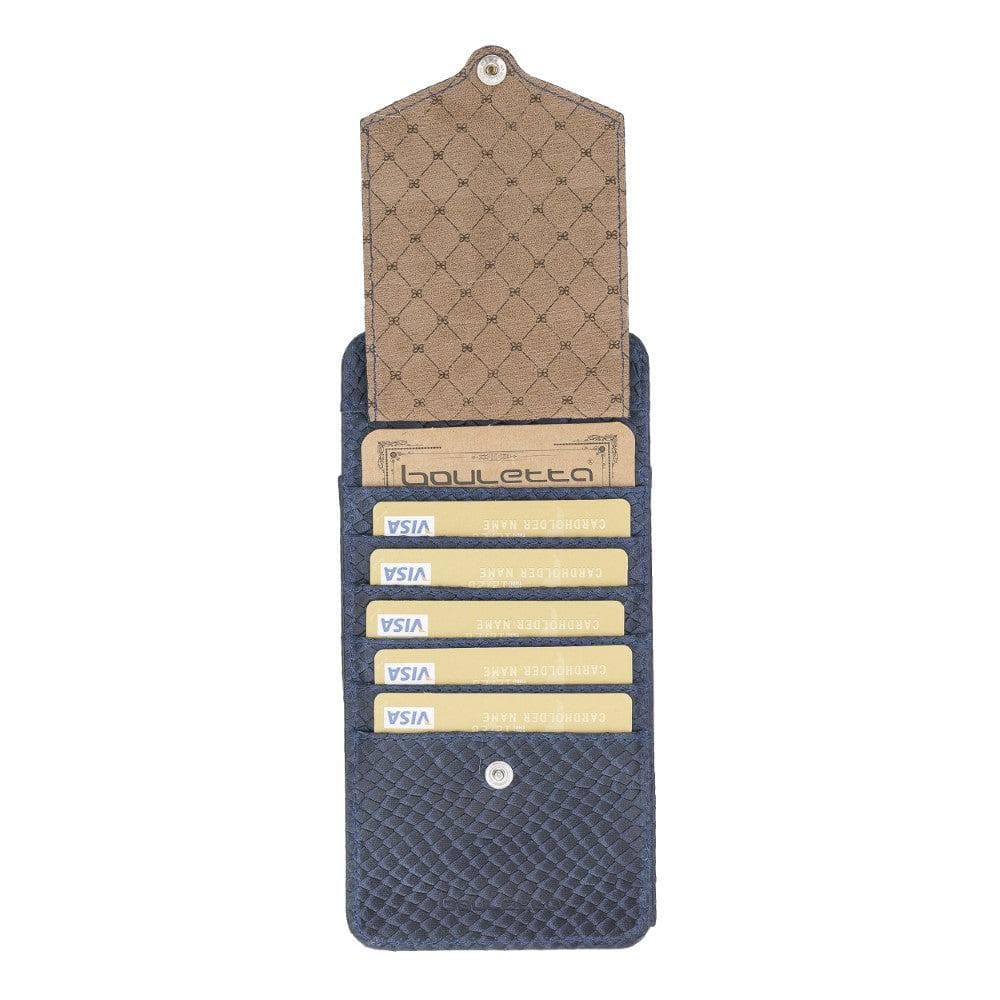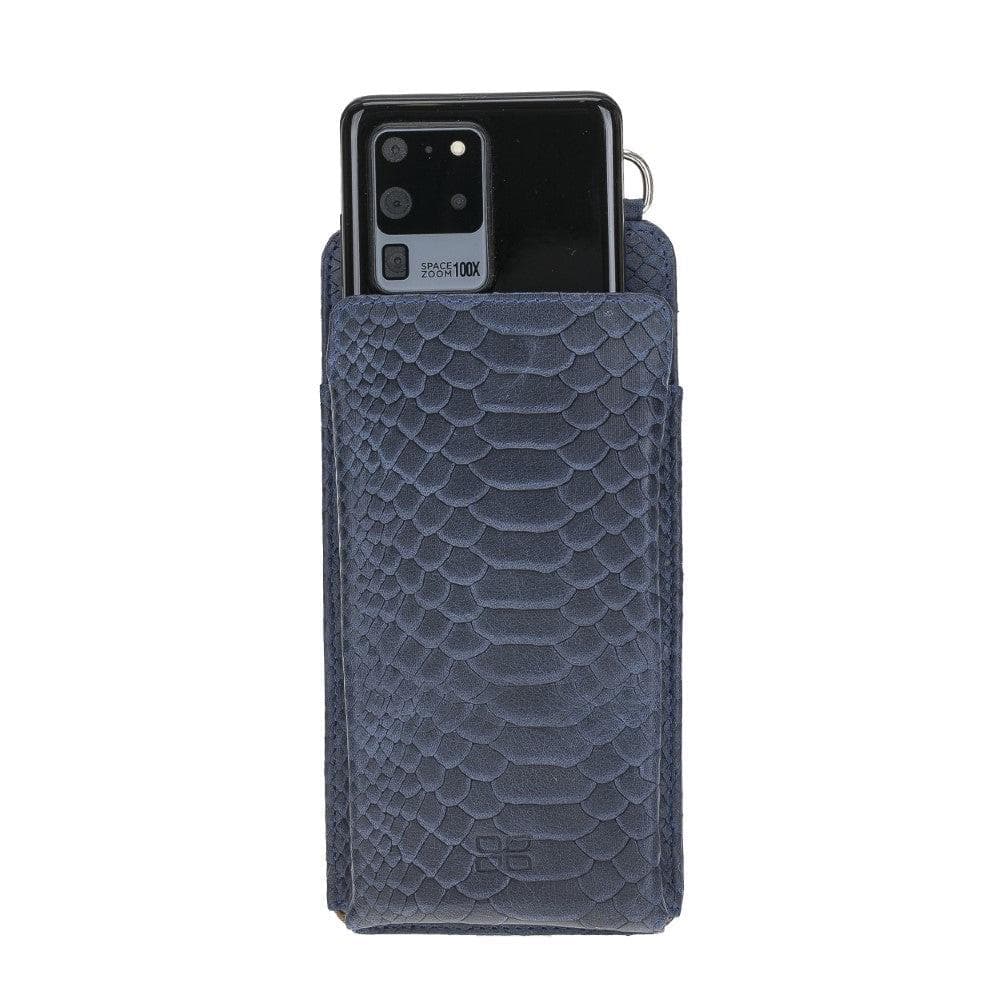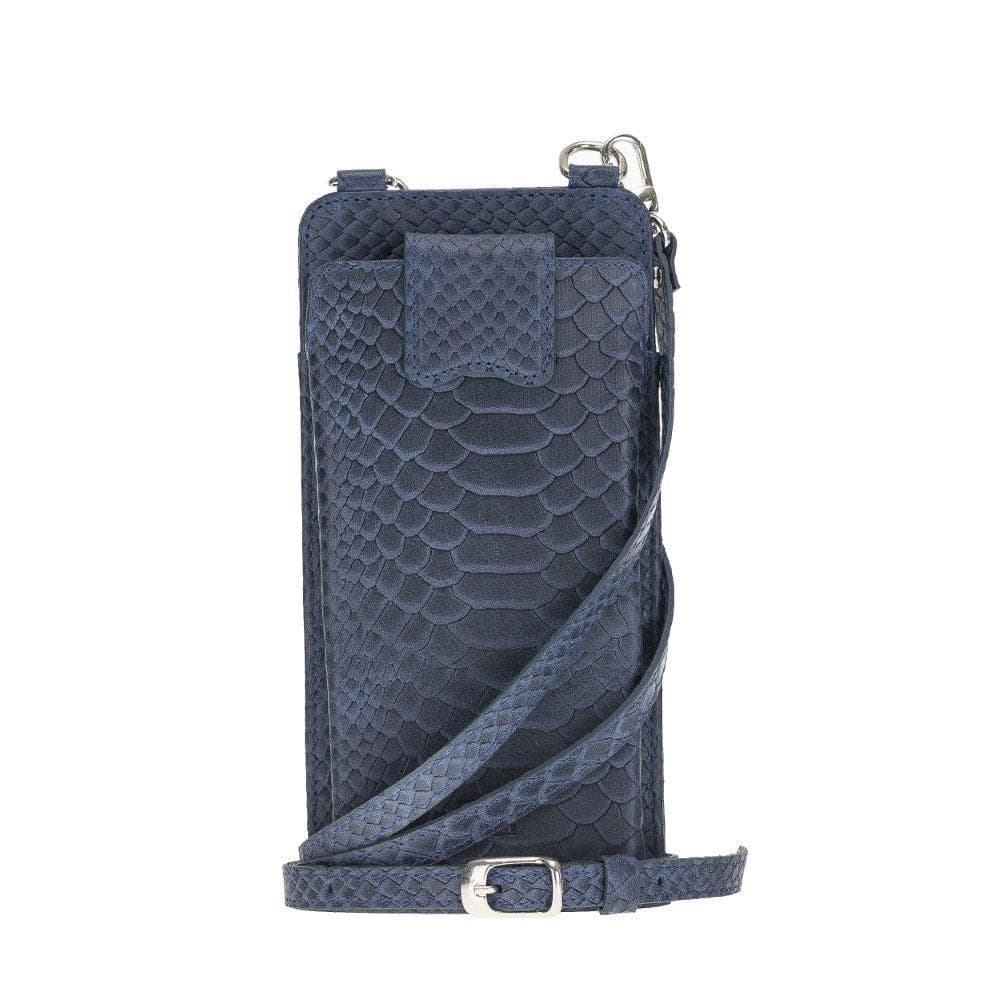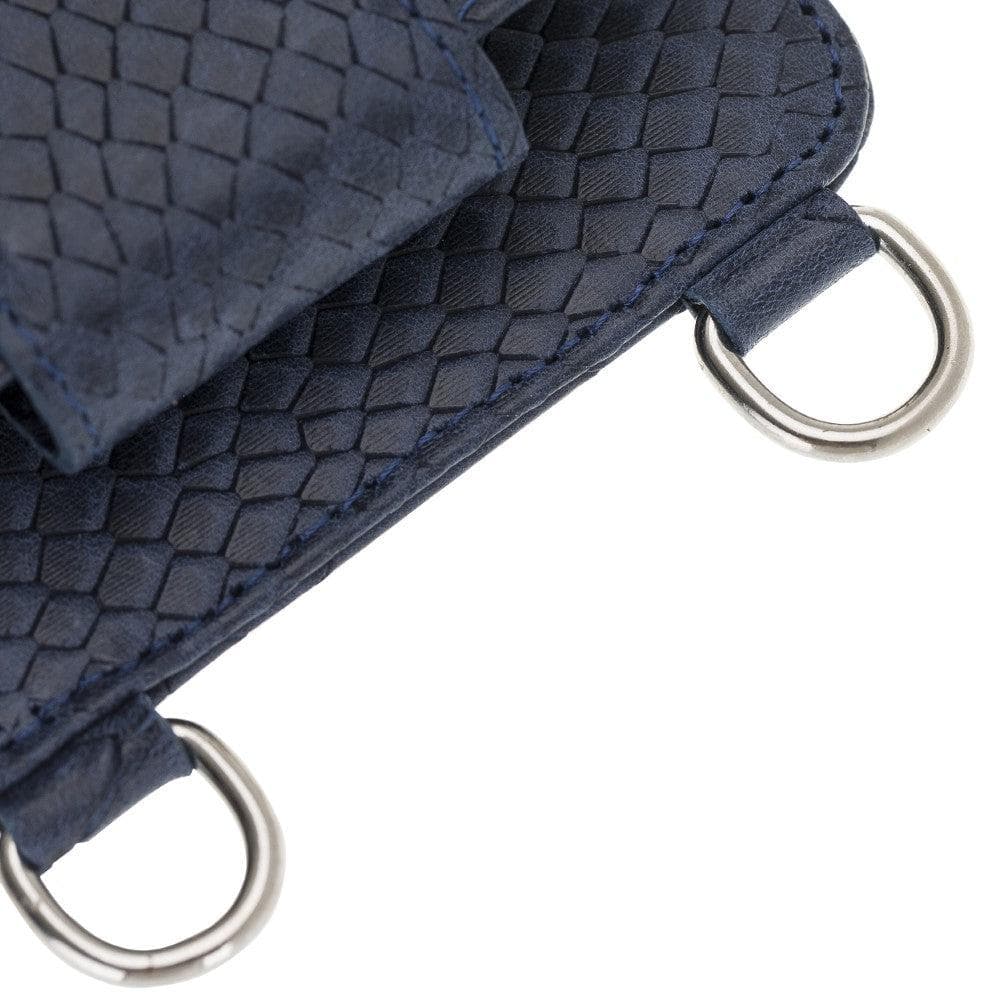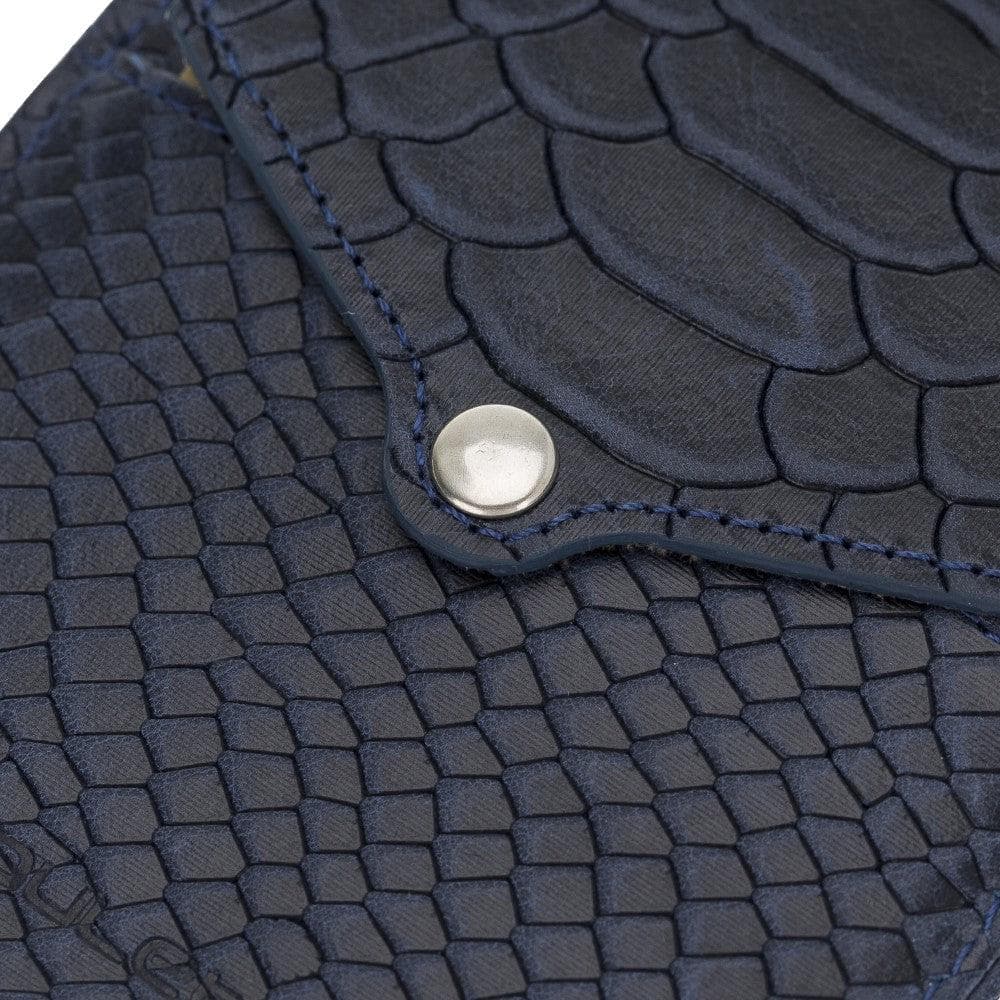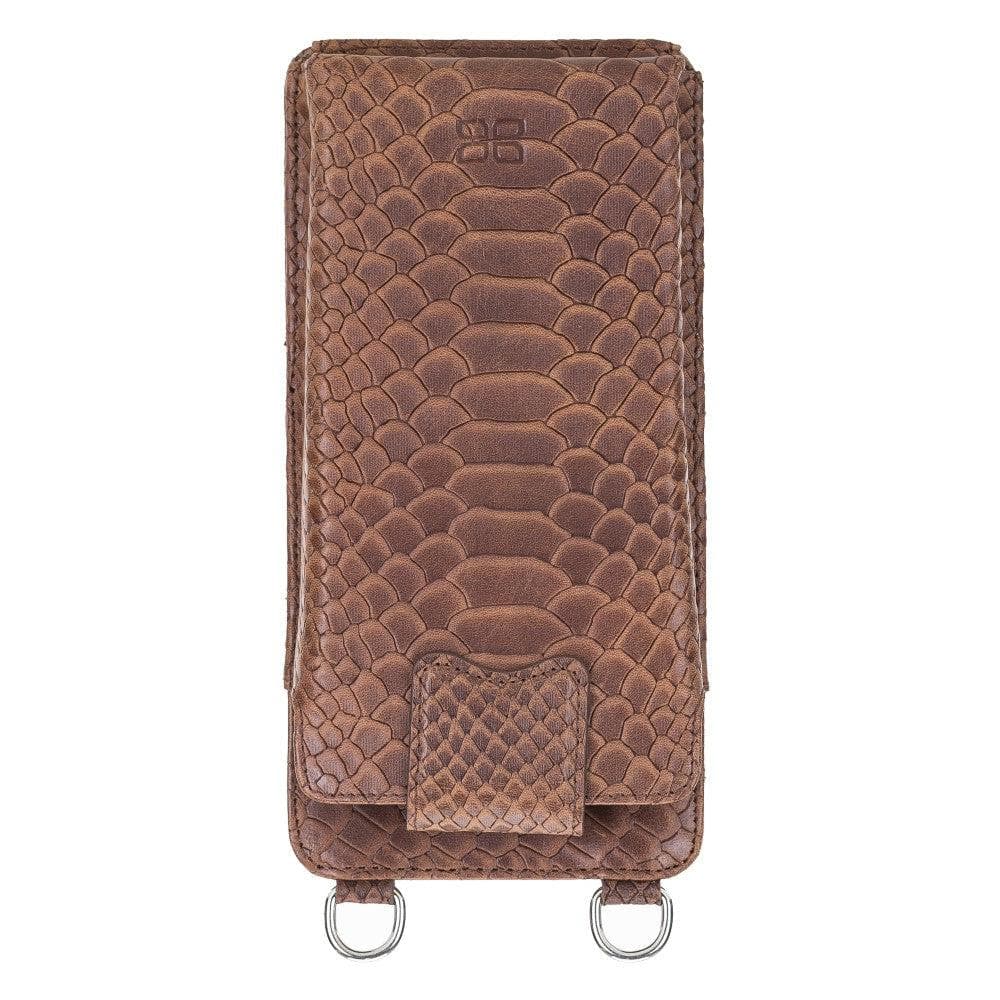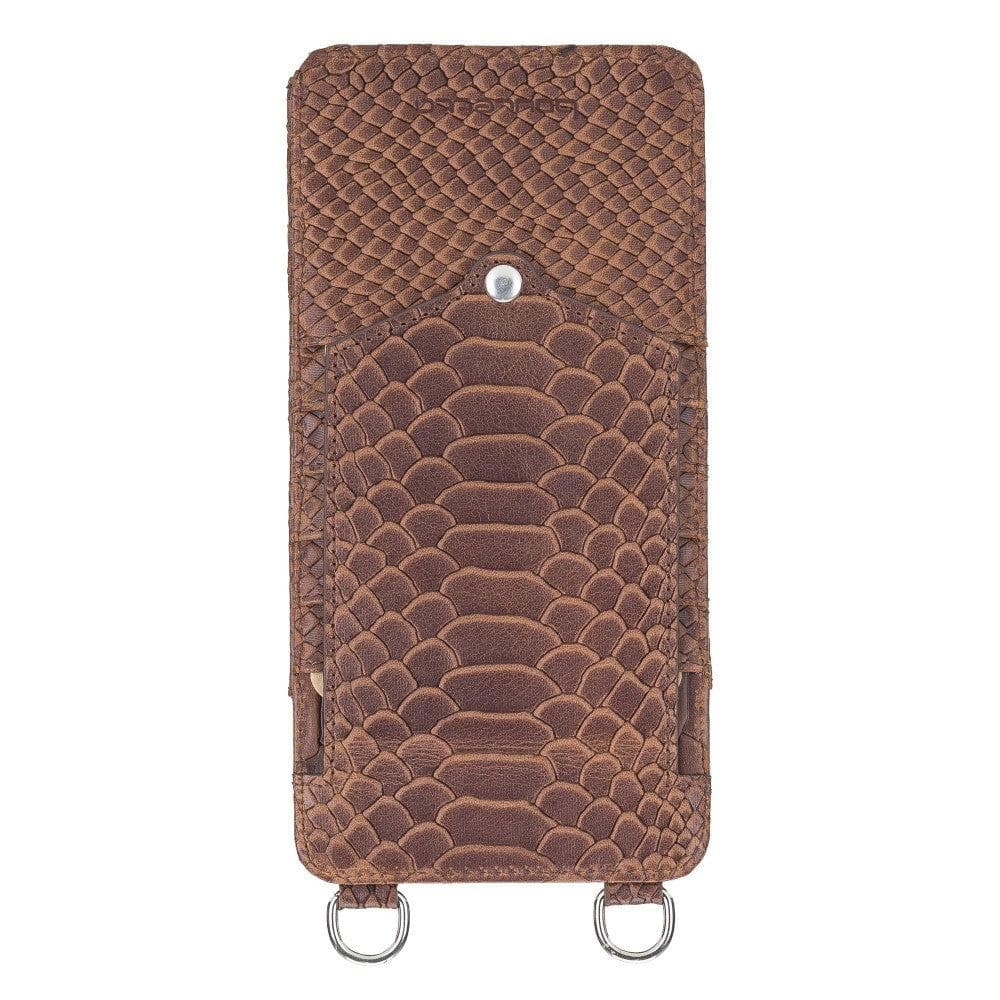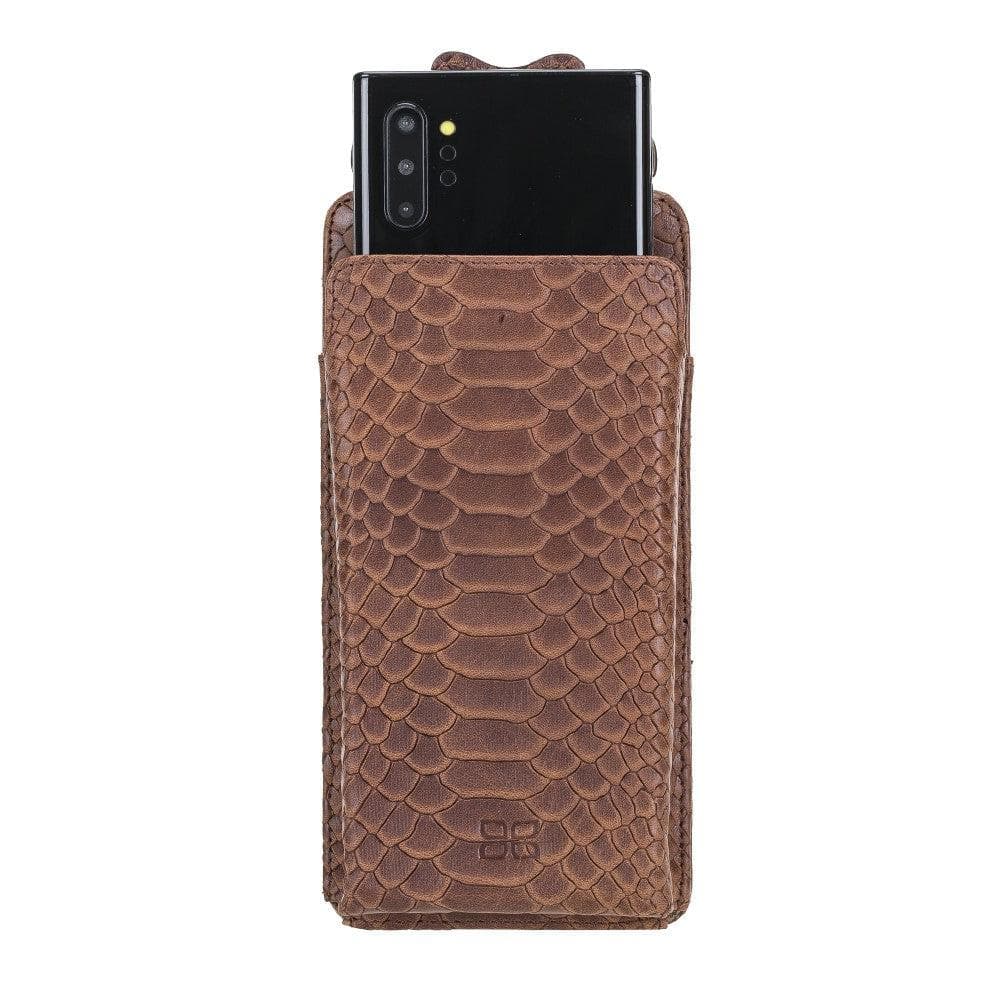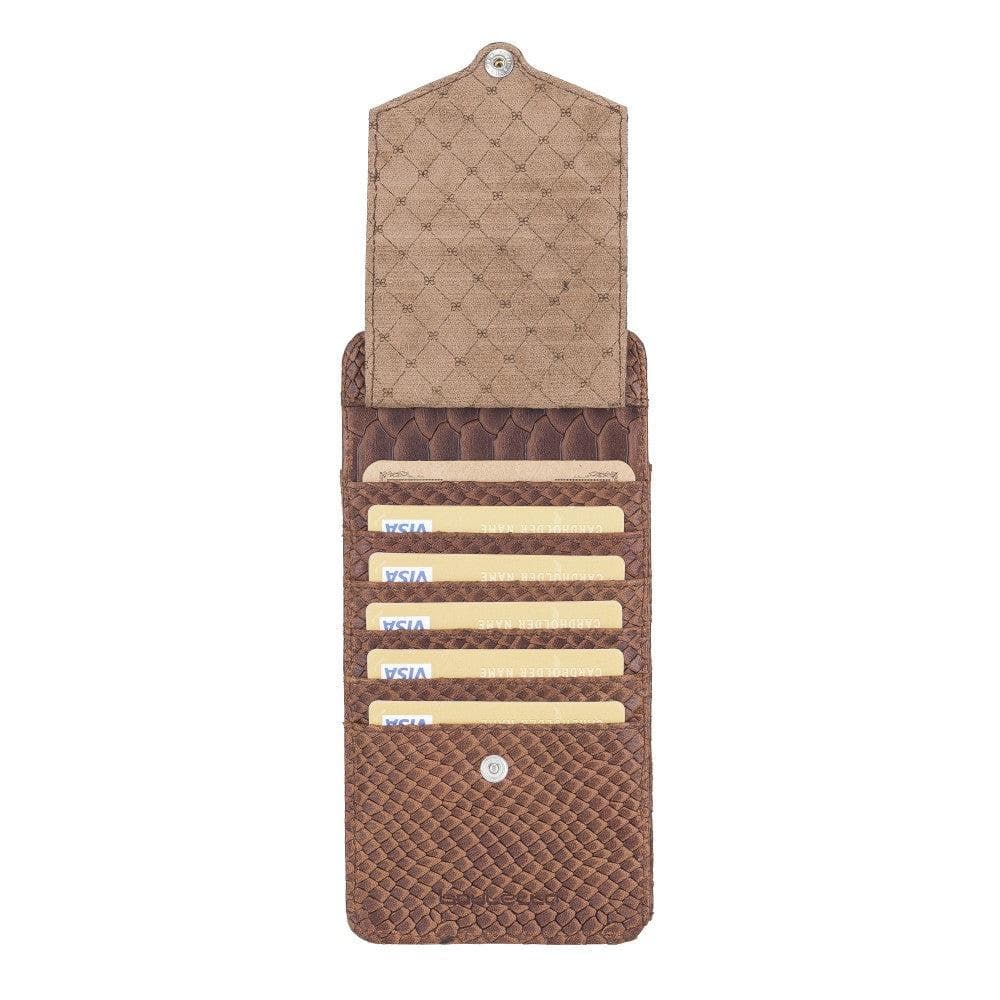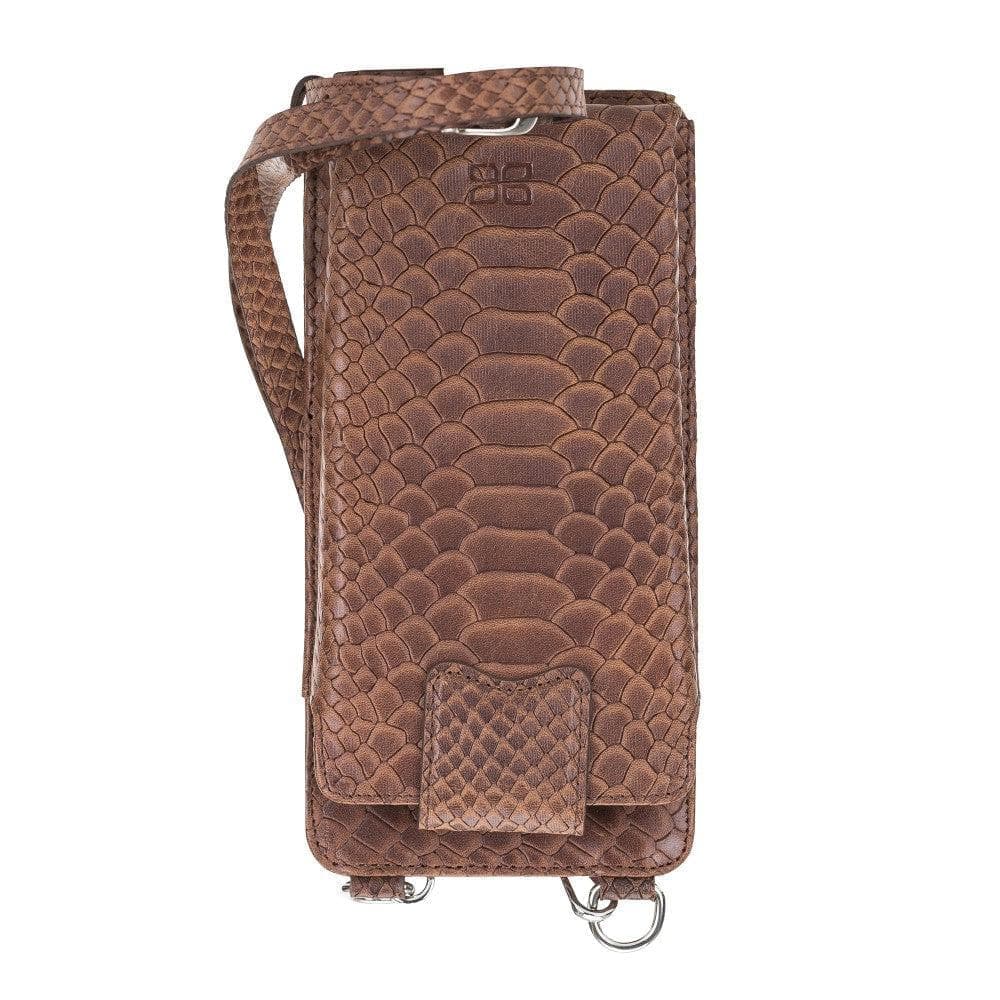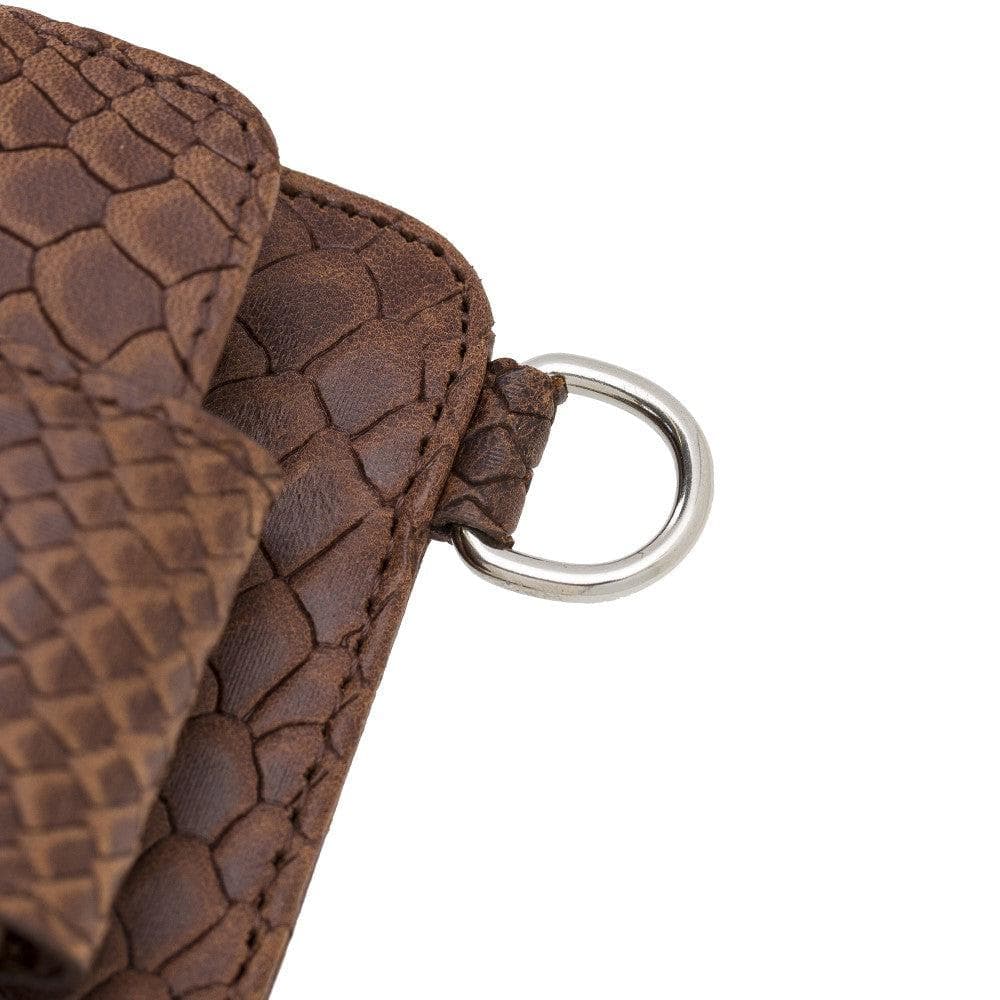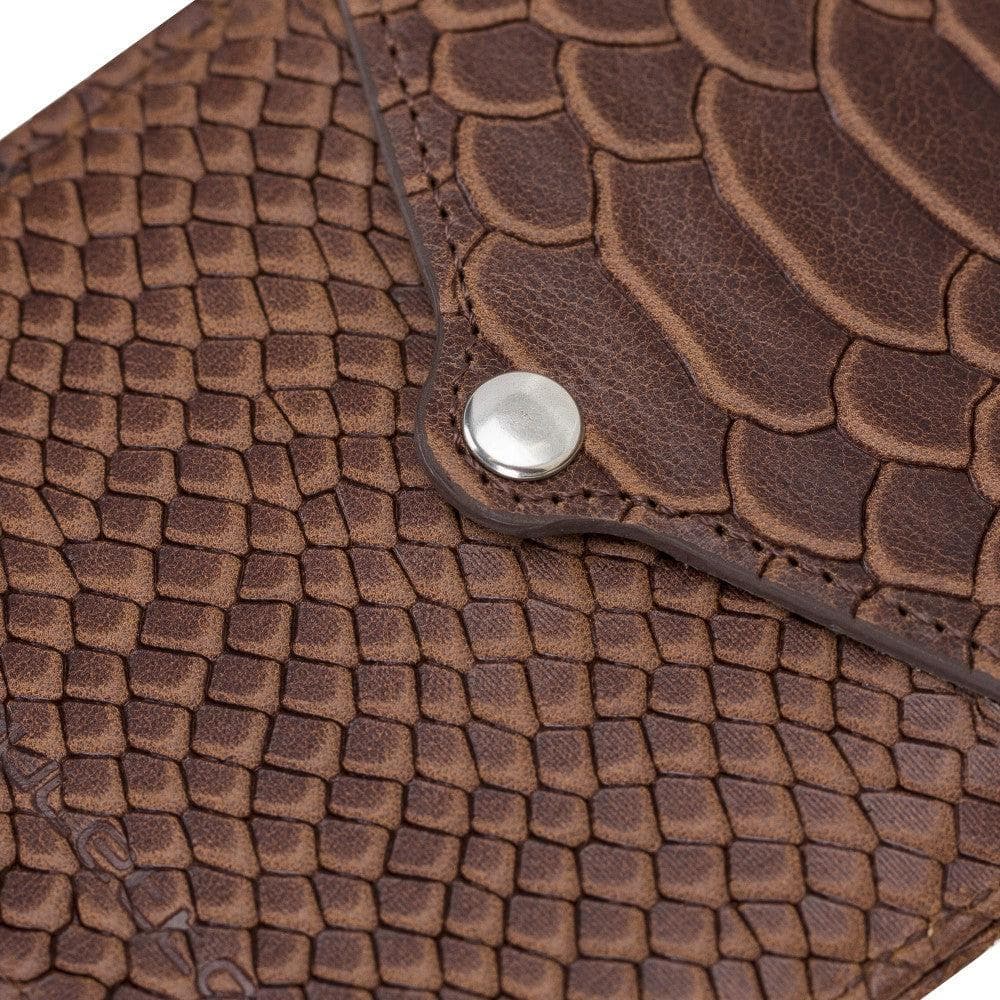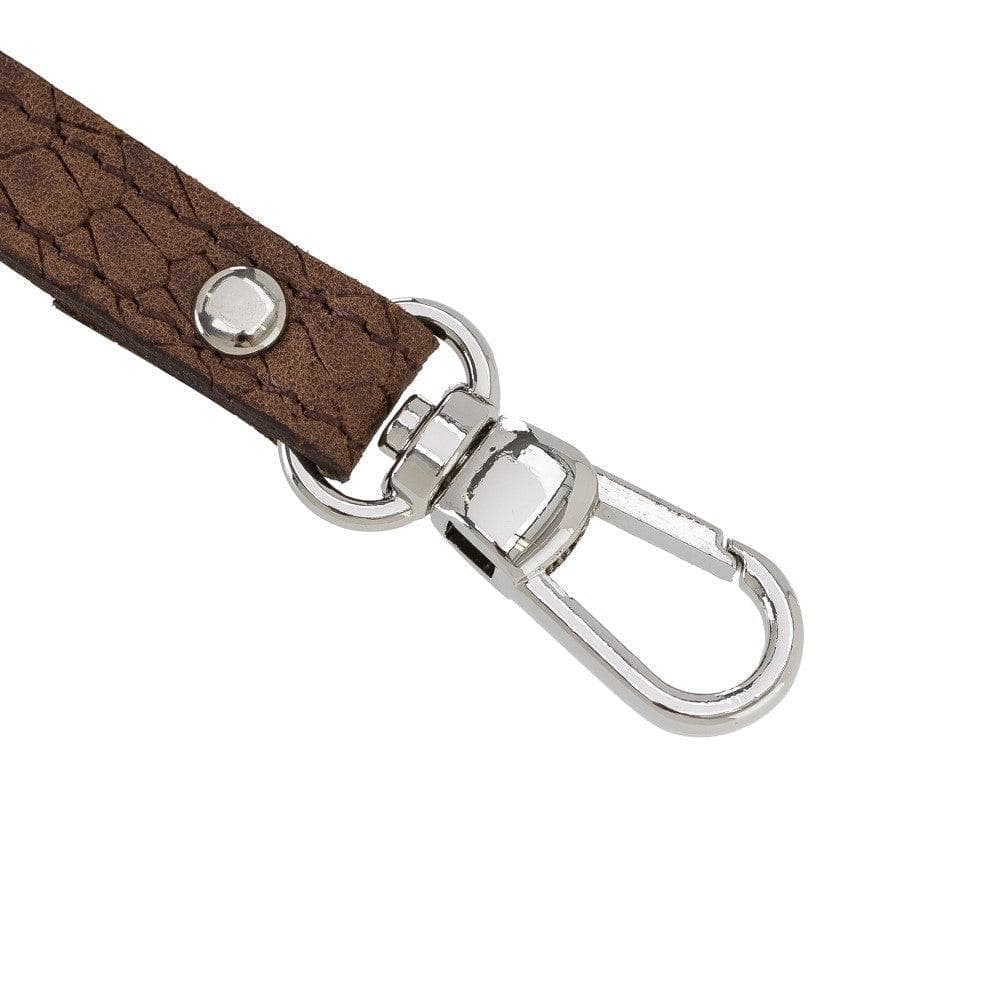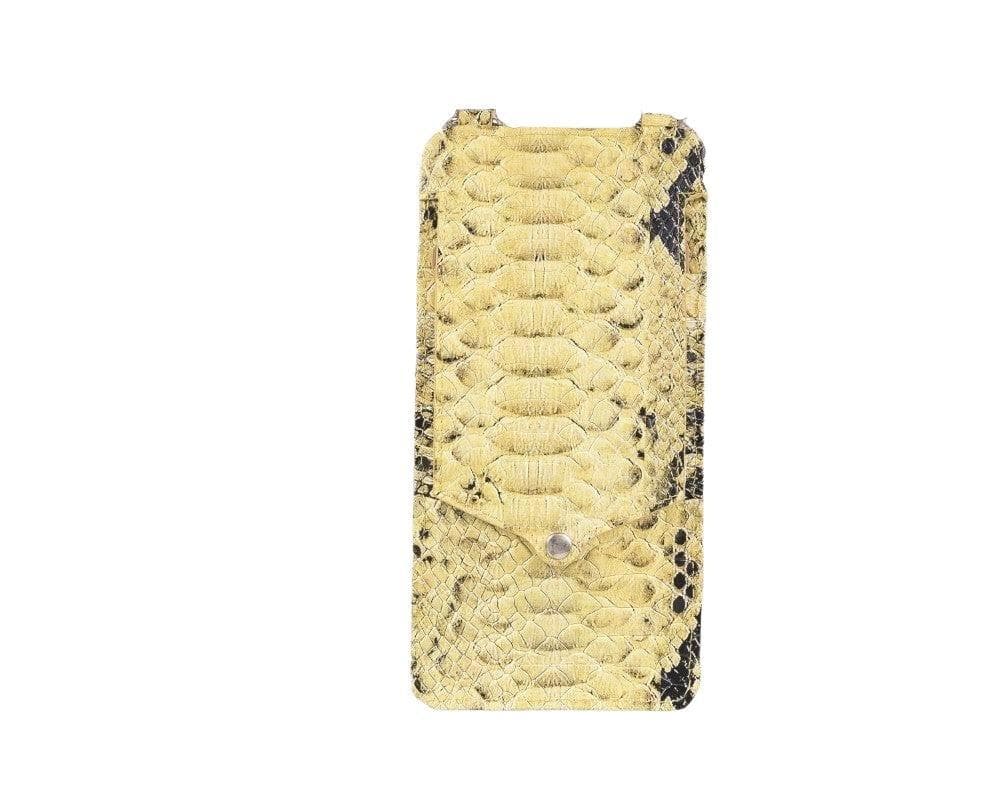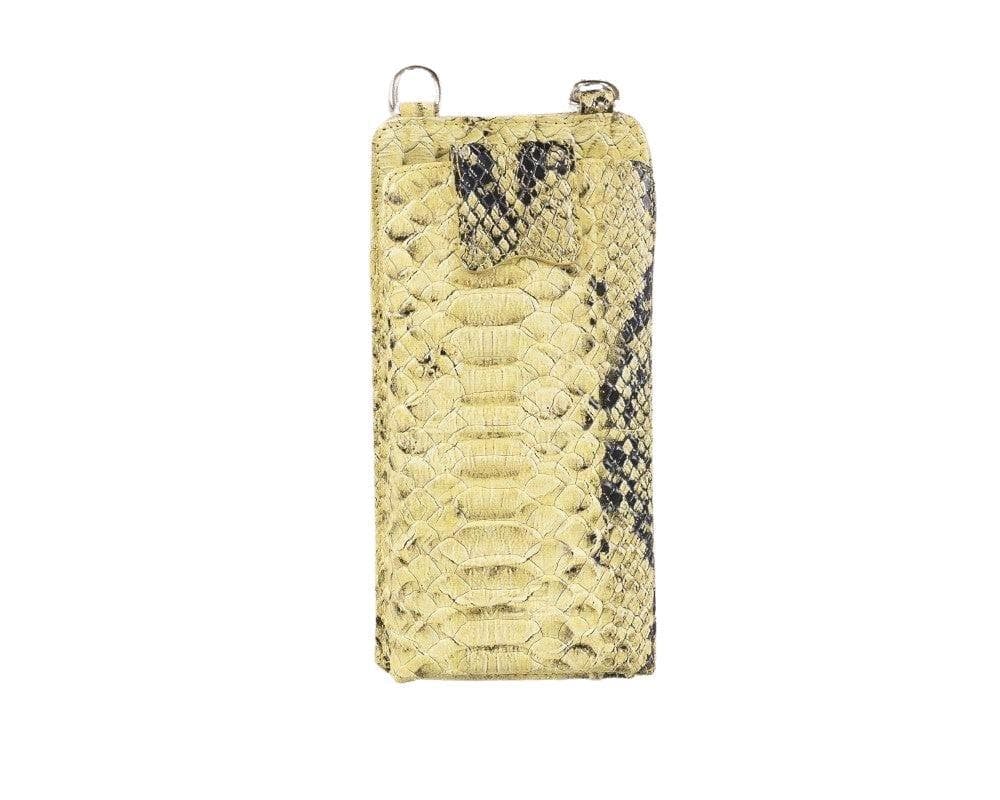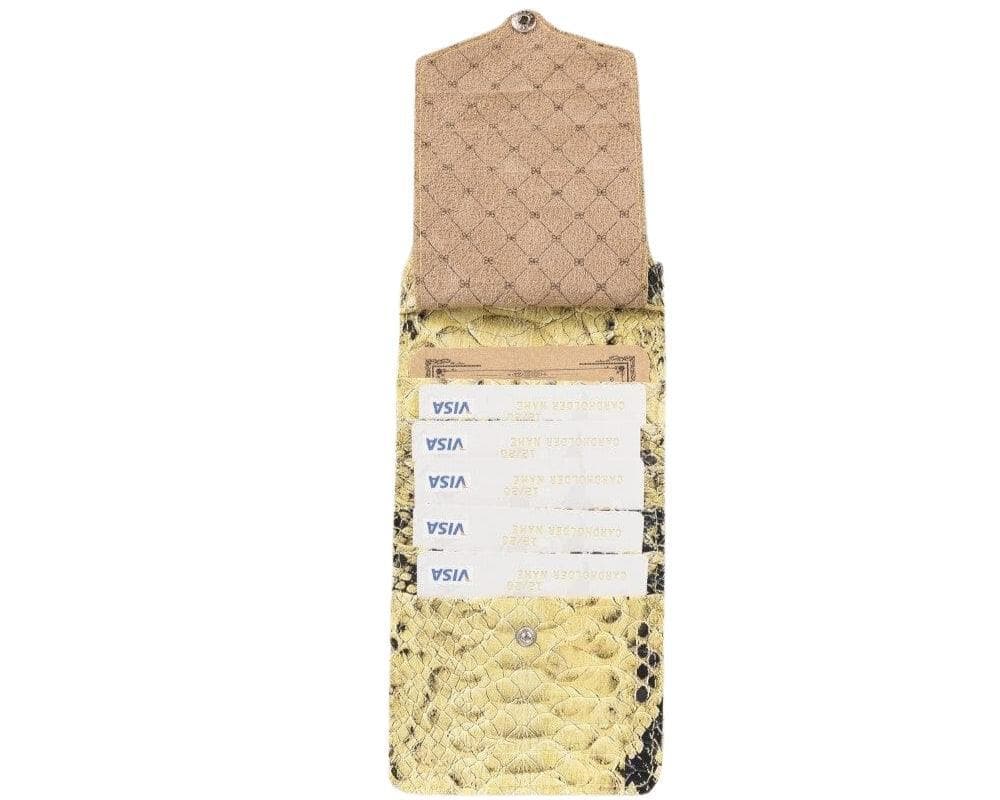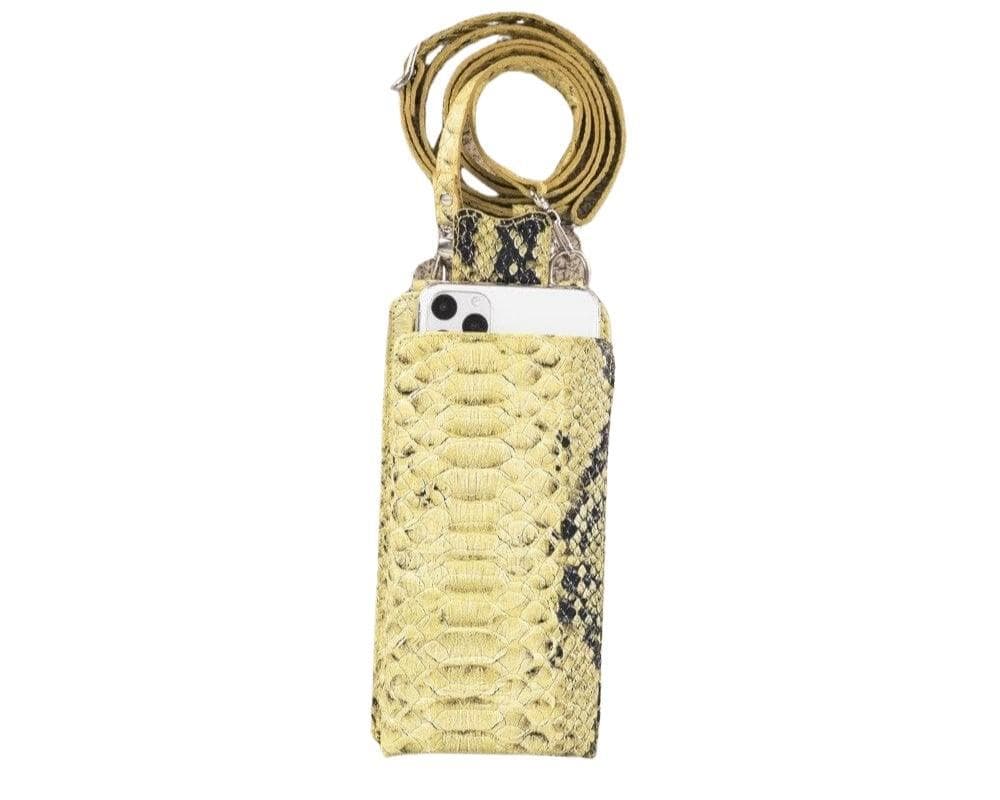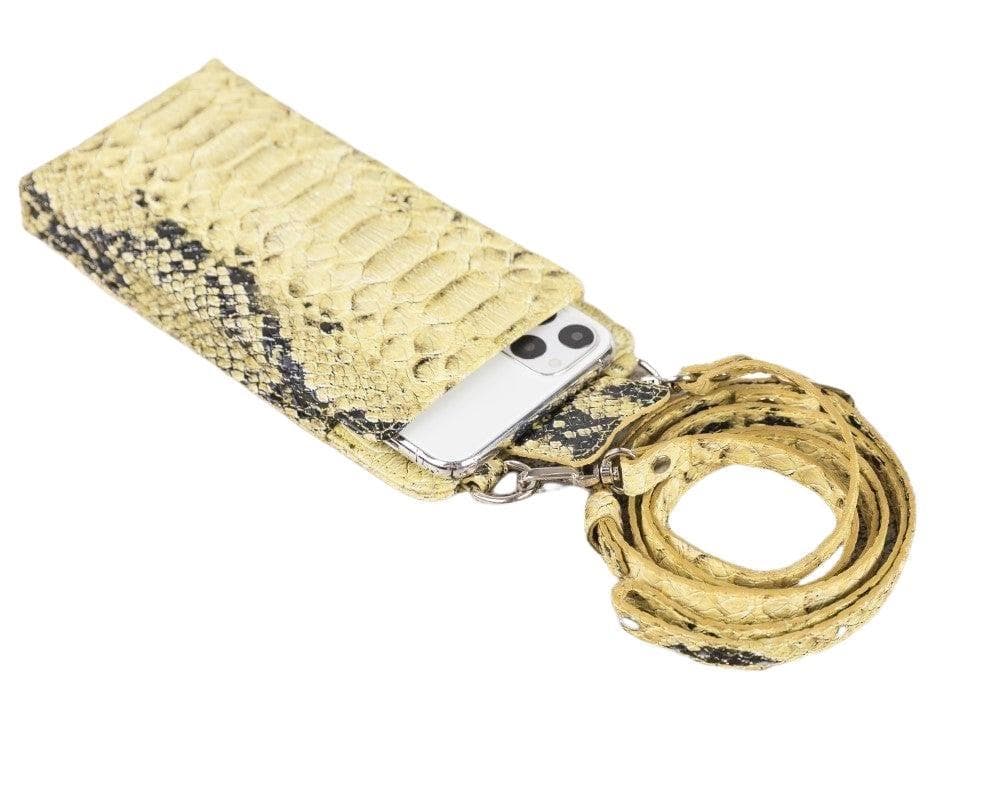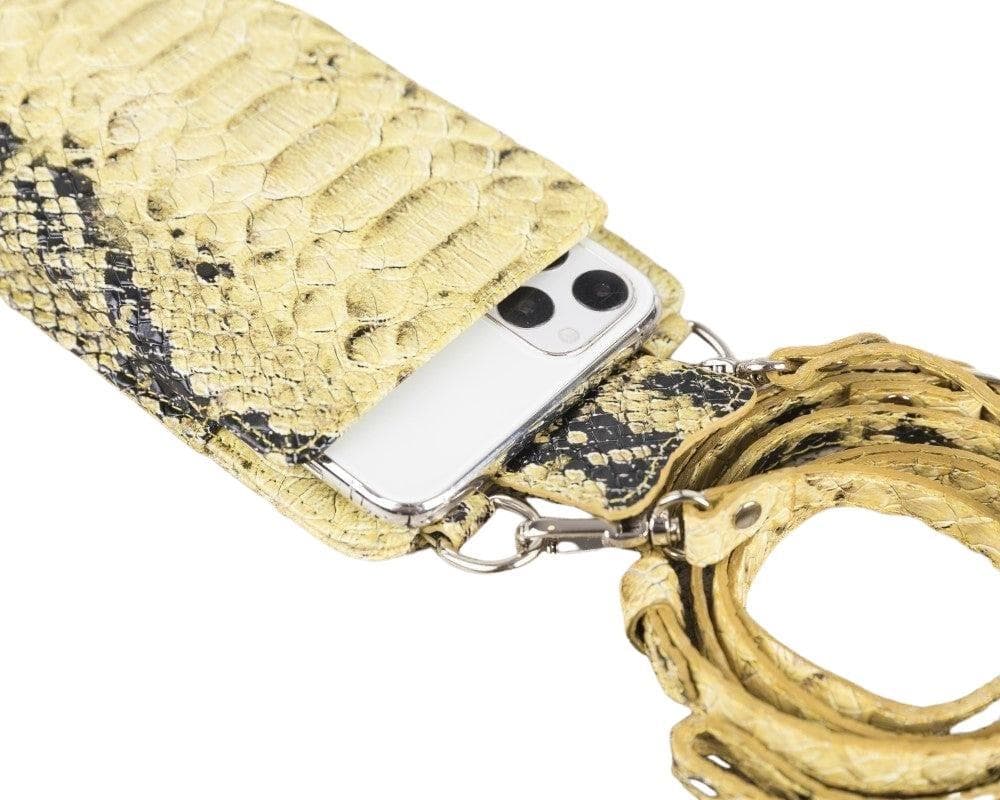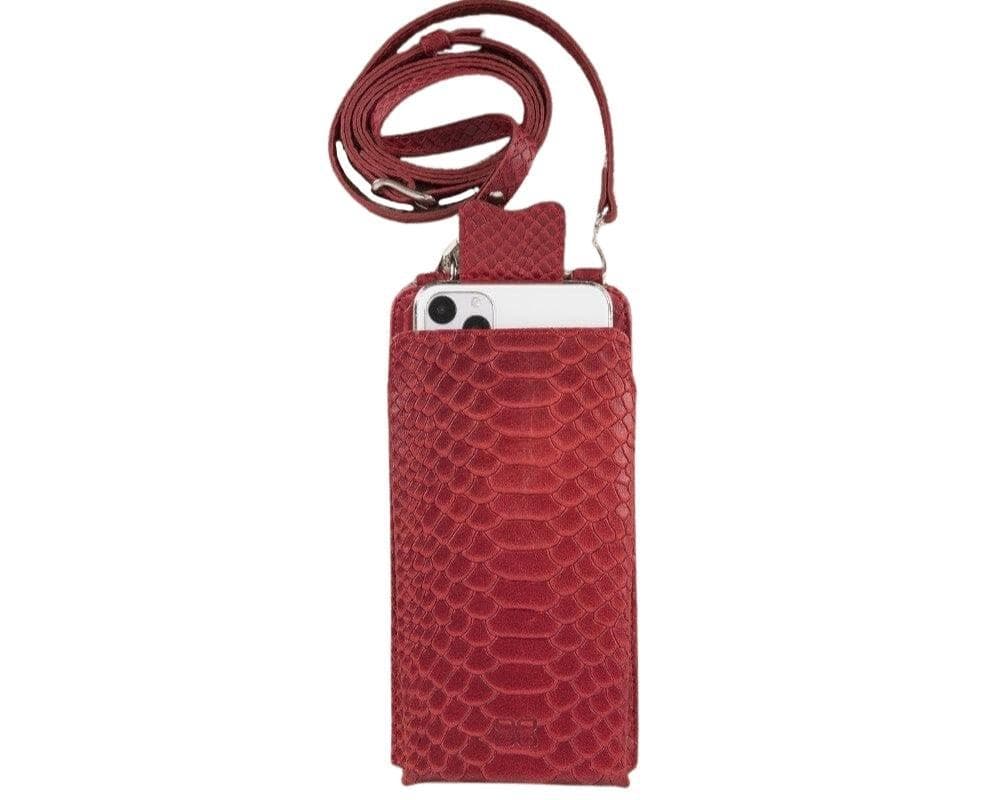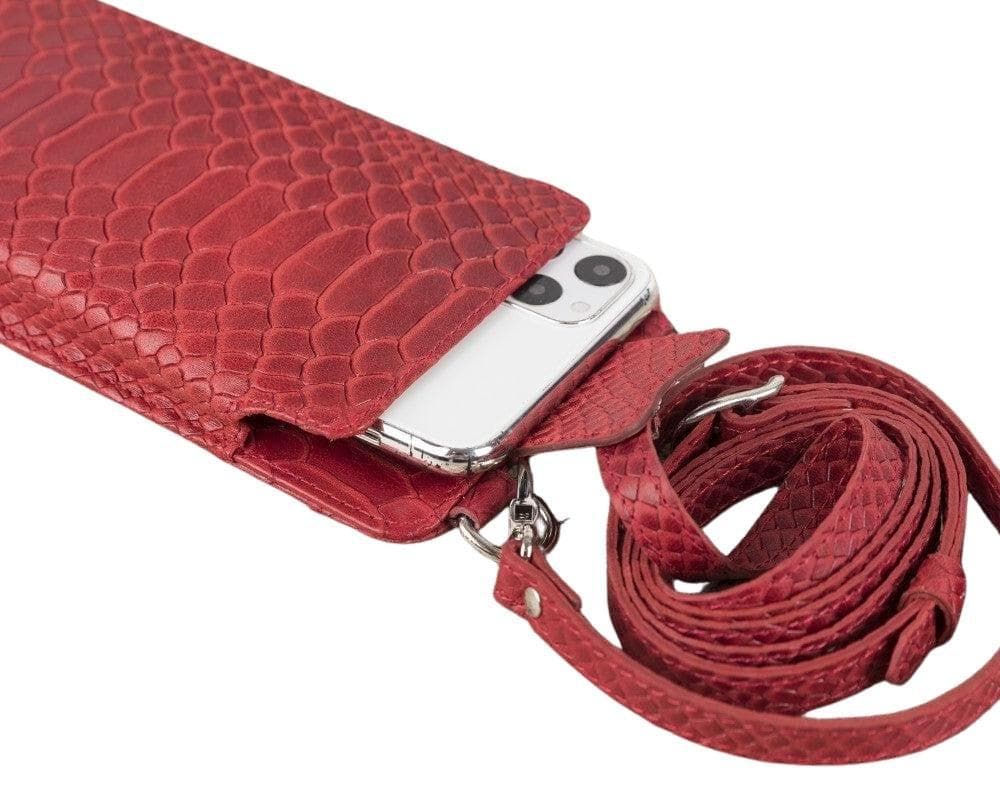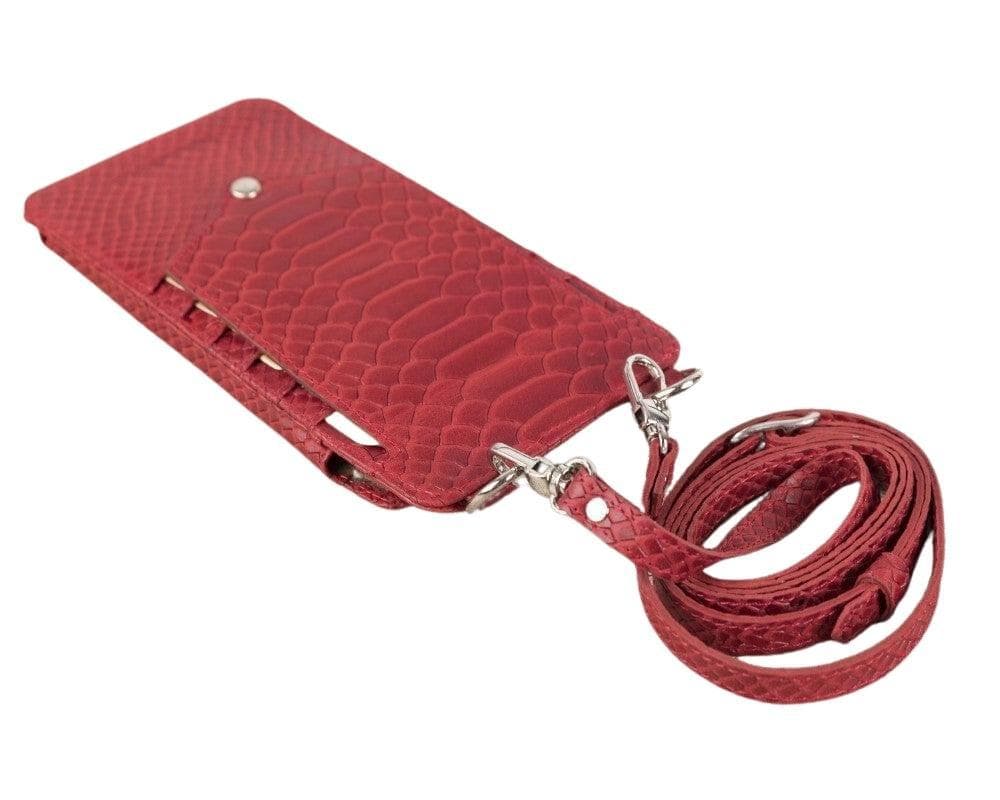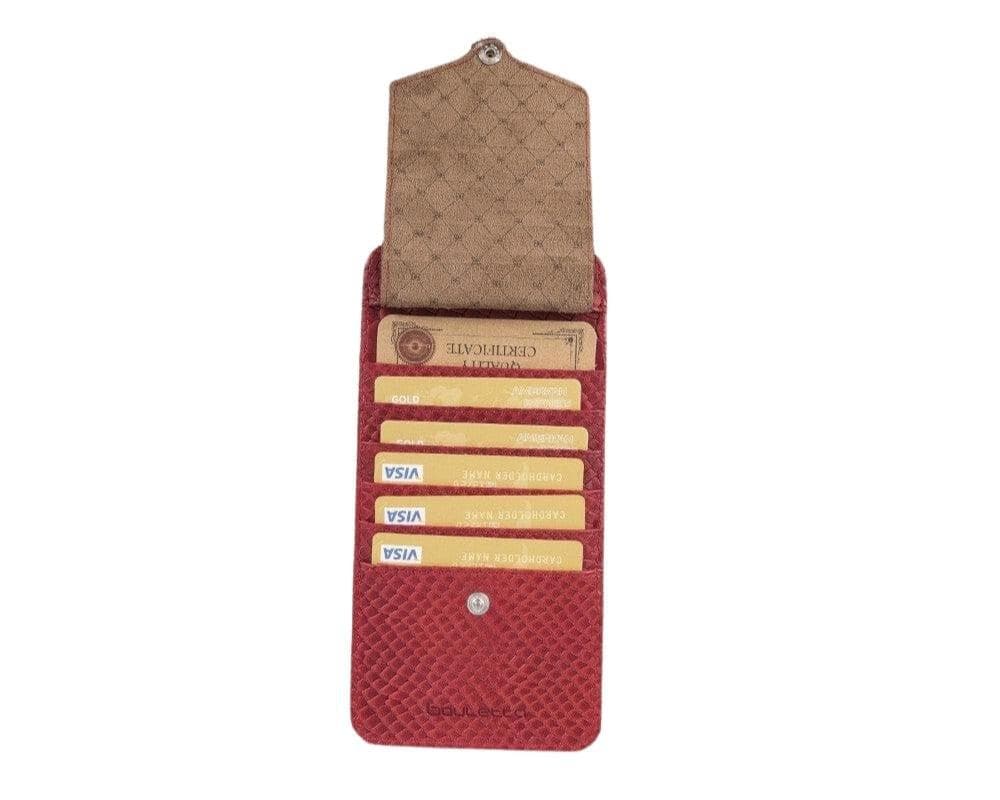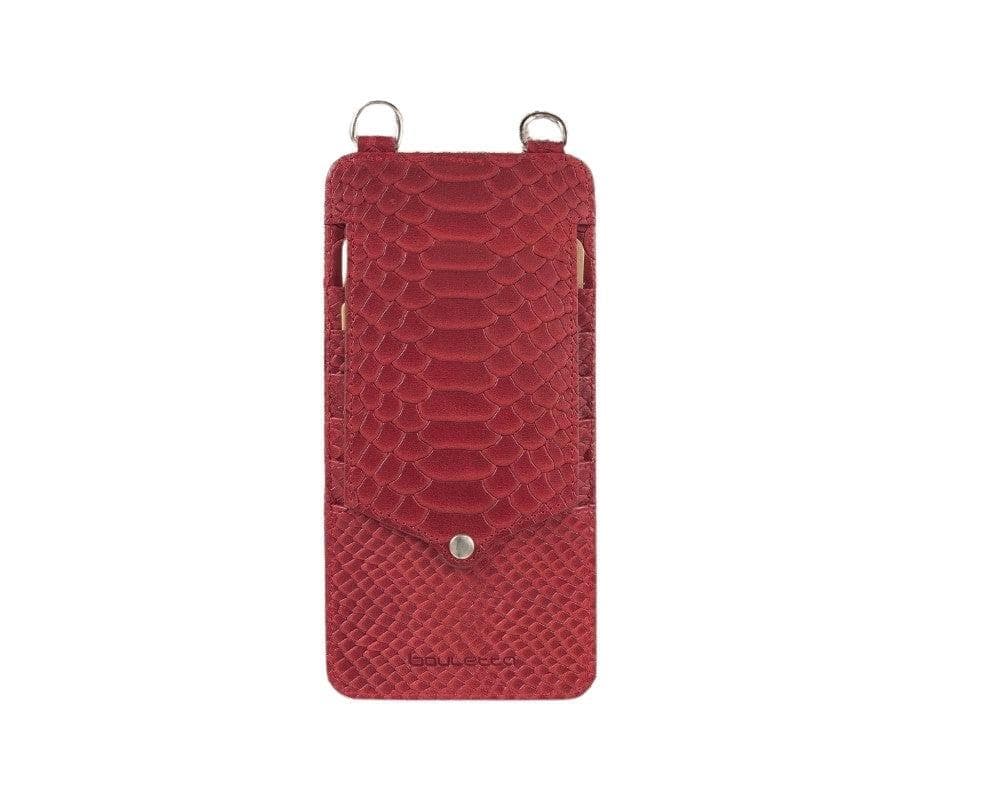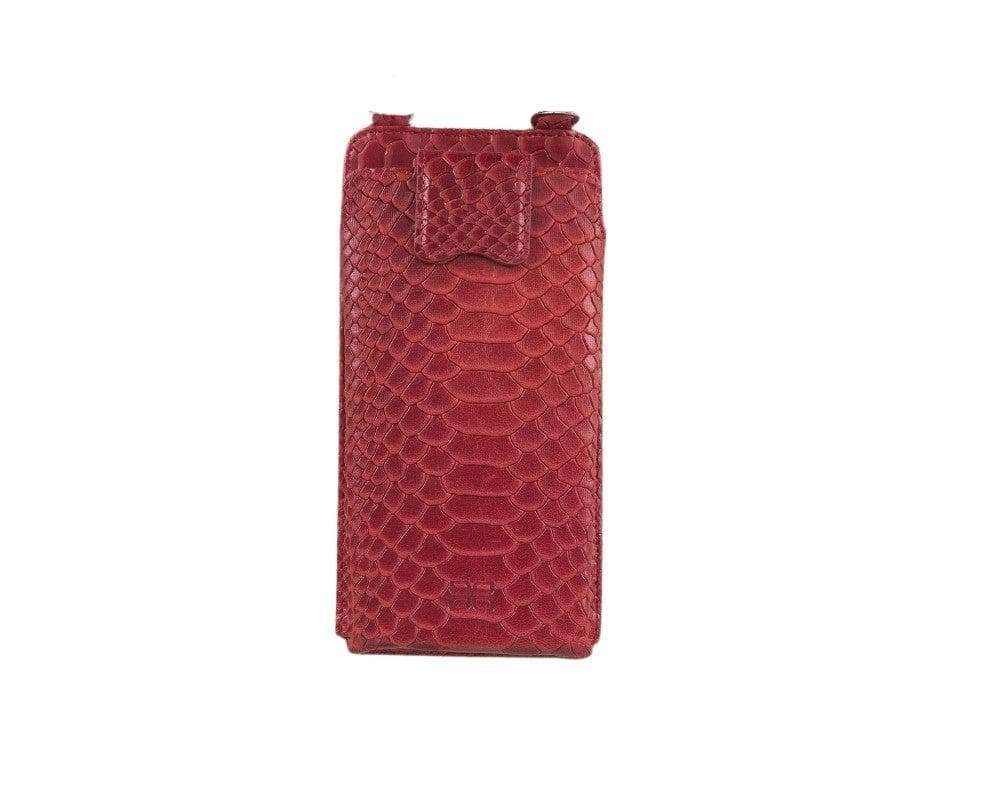 Marlo Leather Universal Phone Case
If the cart amount is $35 or more, shipping is free.
Right of return within 30 days.
We can ship to all countries.
Brand : Bouletta LTD


Product Type: Crossbody Wallet


Material : Leather

Model: Marlo


Compatible : Up to 6.9" Mobile Phones

Personalization: Laser and Embossed ( Silver | Gold | Transparent | Black | Red )

Handmade : Yes

FEATURES

There are 6 credit card slots on the back that open with a snap.

Its luminous surface and patterned leather will add a stylish look to you.

Every time you touch your bag, you will feel the perfect feel of leather.

High quality metal hanger holder and metal clip accessories are used.

High quality inner lining is used.

The subtle scent of the leather can give you an idea of ​​its quality.

This leather bag has a custom design, high quality leather shoulder strap.

The leather we use is 100% natural, you can immediately understand its quality. Each product is different from each other and flawlessly flawless, our products are unique with all their positive features and unmatched quality. Product images may differ slightly from original products.




Dimensions

Height: 19 cm / 6.9 ''

Wide: 9 cm / 3.55''

Depth: 3 cm / 1.2 ''

Shoulder Straps Length: 130 cm / 51.2 ''

Weight: 0.40 kg


Marlo | Leather Women Hand Bag - Leather Wallet Case - Universal Phone Case

This product is produced from genuine leather in high quality with experience of years by first class workmanship and meticulous work.

This stylish leather bag is built to navigate the streets with effortlessly cool and a chic statement. It is a luxury choice for everyday use. It looks enviable to the first sight. It is a high rank product that can totally be used for a long while. If you are thinking on the perfect gift this is definitely it!

You can easily access the main compartment thanks to its magnetic cover. We are confident that our magnets are premium and strongest magnets.

Inside the main compartment there is a large compartment where you can store your daily items like your phone or a small notebook. You can put your money or coins in them.

With every purchase, you'll be helping us support charities and communities in need around the world.

Let's simplify and stylize your life with our premium leather iPhone case. Designed to support and protect your iPhone with its slim, lightweight frame and 360-degree protection that prevents damage from impacts and bumps. Our expertly crafted leather phone case for iPhone 14/13/12 offers a truly luxurious experience with high-quality, soft leather that provides extra grip for your comfort - ensuring accidental drops are a thing of the past. Each case comes with a unique detachable magnetic wallet cover with three card slots and even a visible ID slot designed to make your life easier. Let's not forget the full-size pocket for easy note-taking. Our MagSafe-compatible design ensures a seamless and efficient experience when wirelessly charging your phone.

Made to last a lifetime, our natural, tanned leather develops a one-of-a-kind leather patina as it ages, providing you with a truly unique accessory. Want a little more? You can customize your iPhone leather case to make it truly one-of-a-kind.

With our 30-day return guarantee, if you're not satisfied with your order, you can return it for a full refund.

Here's a more unique description based on the information provided:

Make a statement while supporting a cause with our leather iPhone case. Every purchase helps us give back to communities in need across the globe.

Our premium leather case for iPhone 14/13/12 offers superior protection with its slim, lightweight design and 360-degree coverage that shields your phone from impacts and bumps. Crafted with high-quality leather that provides an extra grip for your comfort, ensuring your device stays secure in your hand. Plus, our unique detachable magnetic wallet cover with three card slots and a visible ID slot makes life easier, and the full-size pocket is perfect for taking notes. Our MagSafe compatible design ensures wireless charging is efficient and seamless.

Crafted from natural, tanned leather, our case develops a one-of-a-kind leather patina as it ages, making it a truly unique accessory. And if you want to take it a step further, you can personalize your iPhone case to create an original piece.

With our 30-day return guarantee, you can shop with confidence, knowing you can return your order for a full refund if you're not satisfied.
Orders are usually prepared and shipped within 1 working day from our warehouse in Glasgow, UK (excluding holidays and weekends)

Domestic Orders (UK)

Delivery time varies according to the service selected and the destination. Delivery time for regular mail ranges from 3 to 10 business days, depending on the shipping address. Free shipping (Evri) usually takes 3-5 business days.

International Orders

International shipments are sent to most destinations via USPS, FedEx or UPS. We do this to ensure the best possible shipping experience.

Orders usually take 5-10 Business days to arrive at international destinations, but carriers sometimes experience unexpected delays, which can take up to 4 weeks for some destinations. Orders can take up to +1 day to process, especially if you are located in a different time zone than the warehouse we ship from.

Please note: Some countries outside the UK may impose additional taxes and duties, such as VAT, to import an order. Any taxes and/or duties associated with an order are the responsibility of the customer. Bouletta does not personally pay for import duties, taxes, and charges not included in the product price or shipping cost. These charges are the responsibility of the buyer as determined by your national and state laws.

Click here to view our full shipping policy.
We want you to be completely satisfied with your purchase, which is why we offer a hassle-free return policy. If you're not satisfied with your order for any reason, you may return it for a refund or exchange within 30 days of the original purchase date (except for personalized and final sale items).

Click here to see our full refund and warranty policy.
We take pride in the quality of our products and stand behind them with a 6 MONTHS WARRANTY against manufacturing defects. If within 365 days of purchase, you discover a defect in materials or workmanship, we will repair or replace the item free of charge.
SKU: BO-01-MALO-SND05-006D9-RF